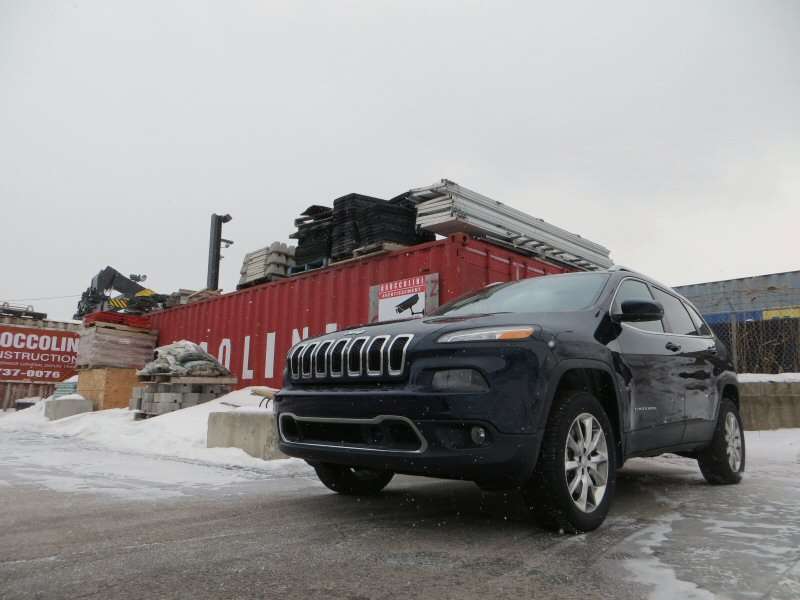 Replacing an iconic nameplate - even more than a decade after it was last in service - is a tall order, especially for a company as steeped in its own history as Jeep.  The 2014 Jeep Cherokee makes a dramatic break with tradition in a number of key ways, but at its core this new compact SUV is every bit as useful - and capable - as its boxy predecessor.  In fact, not only is the 2014 Cherokee an improvement on the Cherokee of old, but it also significantly one-ups the now-departed Liberty, which never managed to find a place in the hearts of Jeep fans (or sport-utility vehicle buyers in general).
That the Jeep Cherokee now rides on a platform borrowed from a Fiat sedan, and features exterior styling that some would say qualifies as 'over the top' are just distractions from the fundamental truth that Jeep has presented us with a genuine alternative to the template employed by most compact family haulers currently on the market.  More rugged than a Ford Escape, comfier than a Toyota RAV4, and certainly more stylish than a long list of conservatively curvy clones, the Cherokee expands Jeep's vocabulary down to the entry-level with a polished accent never before seen from the domestic brand.
2014 Jeep Cherokee Limited Review: Models and Prices
The 2014 Jeep Cherokee's based Sport trim starts at an MSRP of $22,995, and comes with air conditioning, 17-inch steelies, remote entry, Bluetooth connectivity, a touchscreen to interact with the vehicle's audio system, and a steering wheel that tilts and telescopes.  Stepping up to the Cherokee Latitude (MSRP $24,495) installs roof rails, body-color exterior trim, 17-inch alloy rims, tinted windows, a leather-wrapped steering wheel, a front seat that can be folded forward, vinyl door panels, fog lights, and LED lights throughout the interior, while the Cherokee Trailhawk (MSRP $29,495) adds knobby tires to special 17-inch rims, along with a locking rear-differential, a standard four-wheel drive system, the Uconnect vehicle interface, satellite radio, a more aggressive front end, skid plates, tow hooks, and nicer gauges.  The top-tier Cherokee Limited (MSRP $27,995) upgrades to a keyless ignition, 18-inch rims, dual automatic climate control, heated leather seats and a heated steering wheel, and power adjustments for the driver's seat.  It's important to note, however, that the Limited doesn't feature any of the Trailhawk's off-road goodies by default, nor does it require the addition of four-wheel drive (hence the 'lower' price compared to the Trailhawk).
The test vehicle I drove for a week was a 2014 Jeep Cherokee Limited that came with four-wheel drive, a panoramic sunroof, no-cost off-road suspension with the Active Drive II four-wheel drive system, the Technology package (automatic high beam headlights, a number of advanced safety systems, adaptive cruise control, automatic parking), and the Luxury Group (nicer leather, cooled seats, power tailgate, HID headlights, rearview camera, cargo cover).  The total price for this particular model came to $37,630.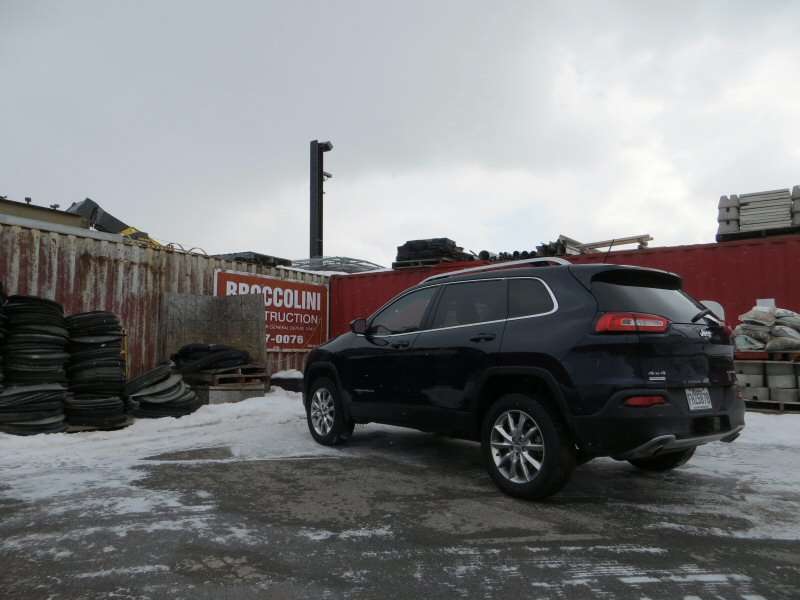 2014 Jeep Cherokee Limited Review: Design
The 2014 Jeep Cherokee is an entirely new design.
The Cherokee rides on a Fiat sedan platform.
Ever since the very first images of the 2014 Jeep Cherokee leaked onto the Internet there has been a minor controversy surrounding its decidedly non-standard styling.  To wit: the new Cherokee abandons the familiar rectangular shape of past compact Jeeps to embrace an oddly-trapezoidal front end treatment that bends the brand's traditional seven-bar grille up and over a protruding snout framed by malevolently-canted driving lights.  Once you've gotten past that first impression, the rest of the Cherokee isn't nearly as in-your-face, composed as it is of swelled fenders, a relatively short rear overhang, and a large hatch opening.
Personally, I have come to appreciate the 2014 Jeep Cherokee's willingness to forge its own path in sheet metal.  It would be more accurate to describe the SUV's styling as 'interesting' rather than 'attractive,' but one thing is certain - you'll never mistake it for your neighbor's silver drabmobile in the mall parking lot.
It's far easier to parse the Cherokee Limited's comfortable and classy passenger compartment, which is slathered in leather and soft plastics.  The two-tone seats in my tester were a nice touch, and Jeep has clearly worked hard to create a functional ensemble that feels nothing like the parts-bin special one might expect from a collaboration between America and Italy.  It feels a lot like you are driving a smaller, slightly less expensive Grand Cherokee when you are inside the SUV's cabin, which is high praise given the well-received status of the Cherokee's mid-size sibling.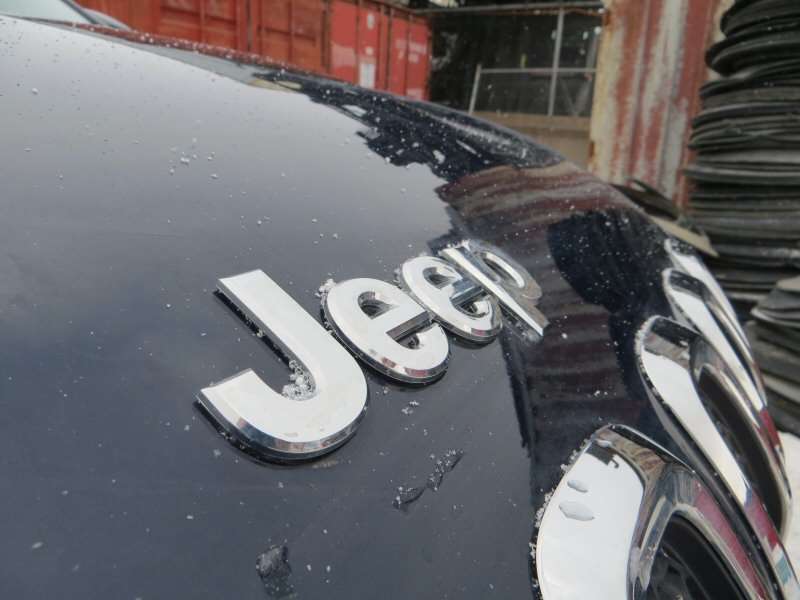 2014 Jeep Cherokee Limited Review: Comfort and Cargo
The 2014 Jeep Cherokee is an entirely new design.
Cargo space measures slightly less than what was offered by the Liberty it replaces.
The 2014 Jeep Cherokee continues to surprise by just how well it insulates riders from the outside world.  The vehicle's interior does a good job of knocking back road and wind noise, which is not the case with all compact SUVs, and the sound of the engine is also relatively muted even with the pedal to the floor.  Those riding up front have an excellent vantage point over the pavement ahead, while passengers relegated to the second row will be happy to know that they can slide the seat back - as well as recline it - in order to make themselves more comfortable.
Cargo space in the Jeep Cherokee is listed at 54.9 cubic feet in total, which is about five cubes short of the squared-off Liberty.  It's not the 70 cubic feet you'll find in rivals from Ford and Honda, but it's big enough to be practical for a wide variety of carrying needs.  The Cherokee also boasts a secret storage compartment that can be accessed by folding up the front passenger seat cushion, which is of course suitable for any 'Midnight Express'-inspired runs across the border.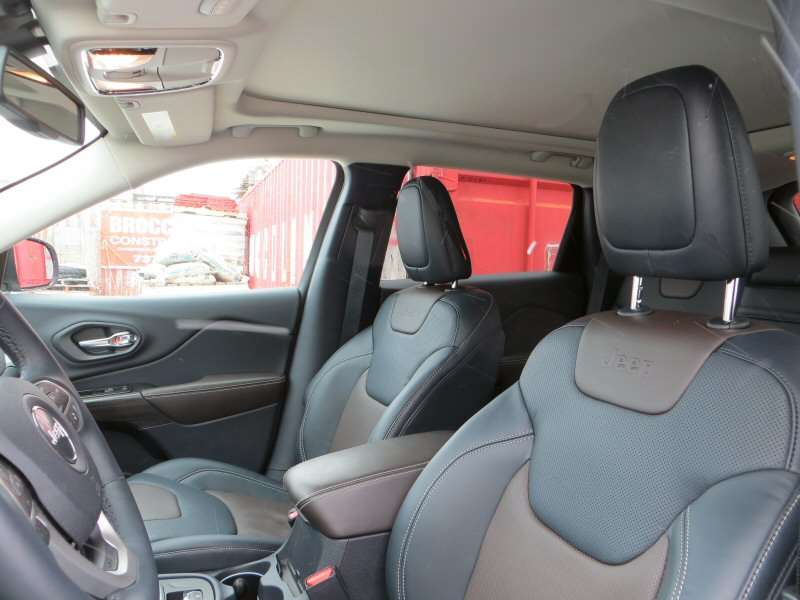 2014 Jeep Cherokee Limited Review: Features and Controls
The 2014 Jeep Cherokee introduces the next-generation Uconnect interface.
The 2014 Jeep Cherokee can be outfitted with a strong tech quotient through the judicious selection of options packages, such as those found in my tester.  I was happy to see Chrysler's brand-new Uconnect system sitting atop the SUV's center stack where its 8.4-inches of touchscreen goodness and crisp graphics lit up the interior.  I know I complain a lot about companies burying their heated seat and steering wheel controls in a touchscreen instead of offering hard buttons, but at the very least Jeep presents the on/off icons for each of these features immediately after hitting the ignition button.  In addition to this particular convenience, Uconnect remains the easiest entertainment and communications system to use from any automaker on any continent.
The rest of the 2014 Jeep Cherokee's control set is fairly straightforward, with the Selec-Terrain dial for interacting with the SUV's four-wheel drive system sitting on the center console, and steering wheel buttons that can scroll through a host of vehicle information screens displayed in the middle of the vehicle's gauge package.  Everything I needed to access was easy to reach from the driver's seat, and I could count on rotary knobs and buttons to help out with the stereo and climate controls when I didn't feel like browsing through Uconnect menus.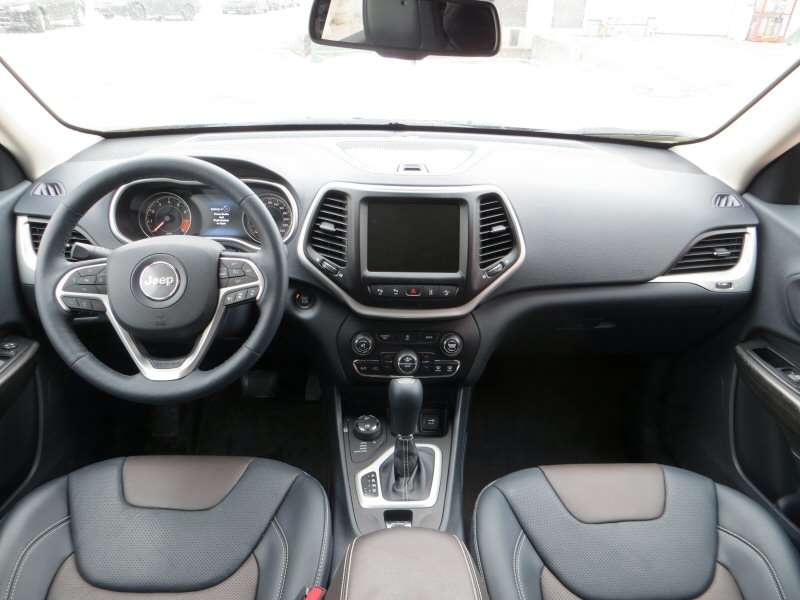 2014 Jeep Cherokee Limited Review: Safety and Ratings
The 2014 Jeep Cherokee debuts a host of new active safety features.
Every version of the 2014 Jeep Cherokee comes with electronic stability control and traction control, side curtain airbags, knee airbags for front passengers, dual forward airbags, and side impact airbags at all four outboard seating positions.  The Limited trim that I drove also came with a long list of advanced safety features, including a lane departure warning and intervention system, a forward collision warning system with automatic braking, and a blind spot monitor - gear that wasn't available with the Liberty.  The Trailhawk also has access to this optional equipment.
2014 Jeep Cherokee Crash-Test Ratings: The Jeep Cherokee has been given a rating of 'good' in every important crash test category by the IIHS, making it a Top Safety Pick from that organization.  The NHTSA awards the compact Jeep with a four out of five star rating for crash safety.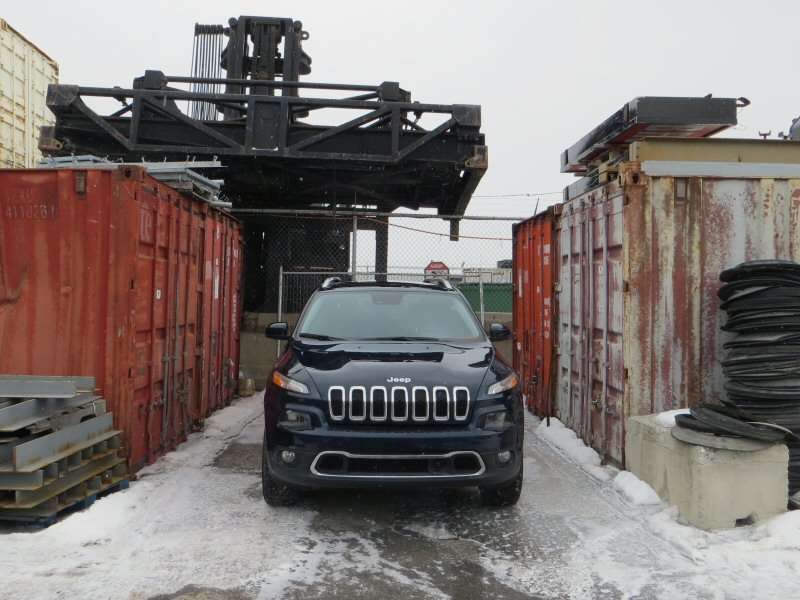 2014 Jeep Cherokee Limited Review: Engines and Fuel Economy
The 2014 Jeep Cherokee adds two new power plants (four and six-cylinder) compared to the Liberty it replaces.
Three different four-wheel drive systems are also available with the Cherokee.
A nine-speed automatic transmission is standard with the SUV.
Much has been made about the 2014 Jeep Grand Cherokee's nine-speed automatic transmission, and with good reason: the unit features one more forward cog than any other autobox on the planet (not counting 18-wheelers and sport bikes, of course).  The reason for such a well-endowed gearbox is fuel mileage (as an engine's powerband can be more effectively used), and it works for the Cherokee.  Efficiency figures for the vehicle's four-cylinder show as 22-mpg city and 31-mpg highway for front-wheel drive versions, while the V-6 puts down 19-mpg around town and 28-mpg during highway cruising.
The 2.4-liter base motor offered by the Jeep Cherokee generates 184 horses and 171 lb-ft of torque, while its Pentastar-based 3.2-liter V-6 ups the ante to 271 horsepower and 239 lb-ft of torque.  All three engines can be matched with either Active Drive I, Active Drive II, or Active Drive Lock four-wheel drive systems.  AD I delivers torque to the rear wheels only as needed in order to preserve fuel efficiency, while AD II introduces a more sophisticated power management system that also includes a low-range setting.  AD Lock comes exclusively with the Trailhawk off-road trim level, and it benefits from a locking rear differential.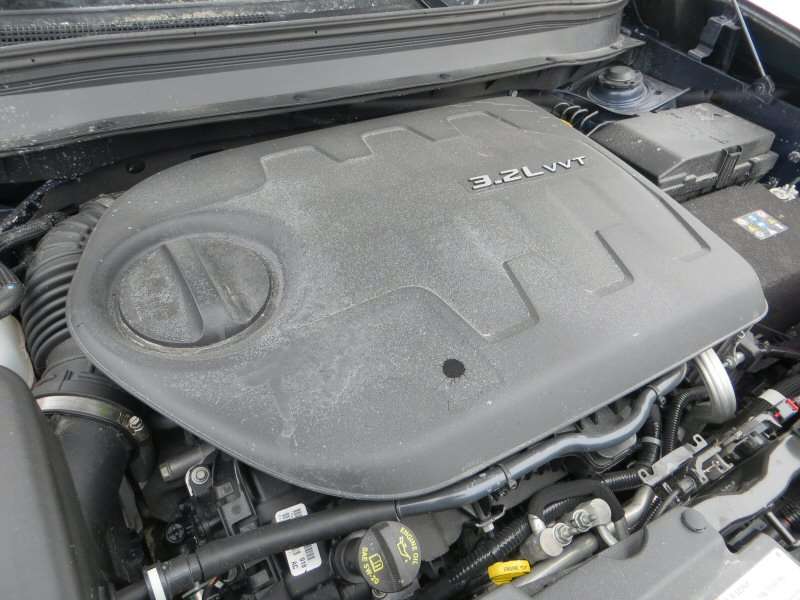 2014 Jeep Cherokee Limited Review: Driving Impressions
The 2014 Jeep Cherokee's optional V-6 engine is a revelation in a class of vehicles that has increasingly become a 'four-cylinders-only' club.  The Cherokee is a somewhat heavy vehicle - as are a number of its competitors - so it only makes sense that the 3.2-liter Pentastar is a better option than its capable, yet down-on-torque base unit.  I was delighted at how spirited the acceleration from the Jeep's V-6 was in all sorts of driving situations, and the larger displacement engine also has the added bonus of not being nearly as noisy at full throttle as a comparable four-banger.
The nine-speed automatic that comes with the Jeep Cherokee was a constant source of curiosity for myself as well as my passengers.  I must admit that I was initially nervous that the all-new transmission would spoil the Cherokee party for me with a constant hunt for exactly the right gear, but this was not the case.  In fact, while underway the Jeep's multi-cogger rarely ever made itself known, respectfully doling out shifts with surprising transparency.  When pulling away from a stoplight, however, there were times when I detected a more brusque advance from first gear to second, as well as a brief pause whenever I wanted to switching from forward, to reverse, and then back again.  Overall, the transmission turned in a respectable performance that rarely drew attention to its almost-ten-speed status.
I never got the opportunity to properly exercise the optional Active Drive II system that was installed on my test vehicle, as the pavement remained mostly clear during our cold February week together.  When navigating the patches of ice that line my alley, I could from time to time feel the front wheels break loose, but forward momentum was never threatened as the four-wheel drive simply transferred power to the rear of the SUV almost instantly.  I kept the feature in Auto mode for almost the entire week, but I did experiment with Sport mode on the Selec-Terrain system (which also offers Snow as well as Sand/Mud settings) to see just how exciting things could get behind the wheel of the Cherokee.
The answer was 'not that much,' for while Sport mode deactivated traction control (yes!) and held each of the SUV's nine gears for that much longer on deceleration, throttle response was not significantly affected.  Indeed, what impressed me most about the 2014 Jeep Cherokee wasn't its athleticism, but rather its ability to provide a smooth, comfortable, and planted ride regardless of road conditions.  The SUV delivers a driving experience that is more reminiscent of a mid-size model than a compact, which is high praise (especially at freeway speeds).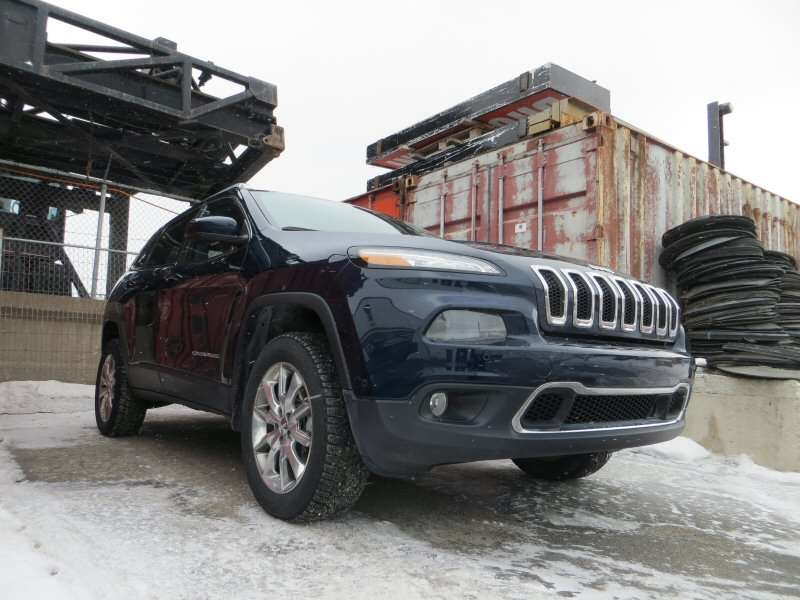 2014 Jeep Cherokee Limited Review: Final Thoughts
In my mind, the 2014 Jeep Cherokee is a strong pick in the compact SUV class.  I haven't driven a base Cherokee, so I can't say whether the most affordable version of the vehicle would dazzle me as much with its weaker engine and fewer amenities, but the six-cylinder Limited trim was nothing like its underwhelming predecessor the Liberty in handling, attitude, or comfort.  Reasonable fuel economy, plus a high level of available technology make the Cherokee appealing to families, while its available four-wheel drive and genuine off-road tendencies should satisfy Jeep diehards looking to take a break from the punishment doled out by the more hardcore Wrangler.  If the Cherokee is an accurate representation of how future joint efforts between Chrysler and Fiat are going to turn out, then I eagerly await the next Franken-Jeep with eyes wide open.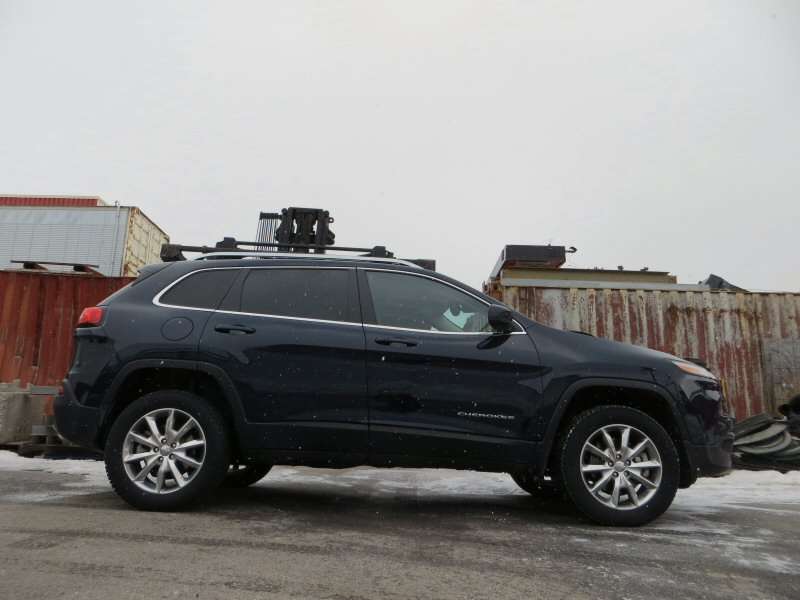 2014 Jeep Cherokee Limited Review: Pros and Cons
Pros:
Comfortable, upscale interior
Powerful V-6
Capable four-wheel drive system
Uconnect is top of its class for vehicle interfaces
Smooth driving experience
Reasonable fuel mileage
Cons:
Styling is polarizing
Nine-speed transmission occasionally abrupt from a stop
Adding safety features only possible on priciest trim levels
Cargo space not as large as several rivals
Chrysler Canada supplied the vehicle for this review.