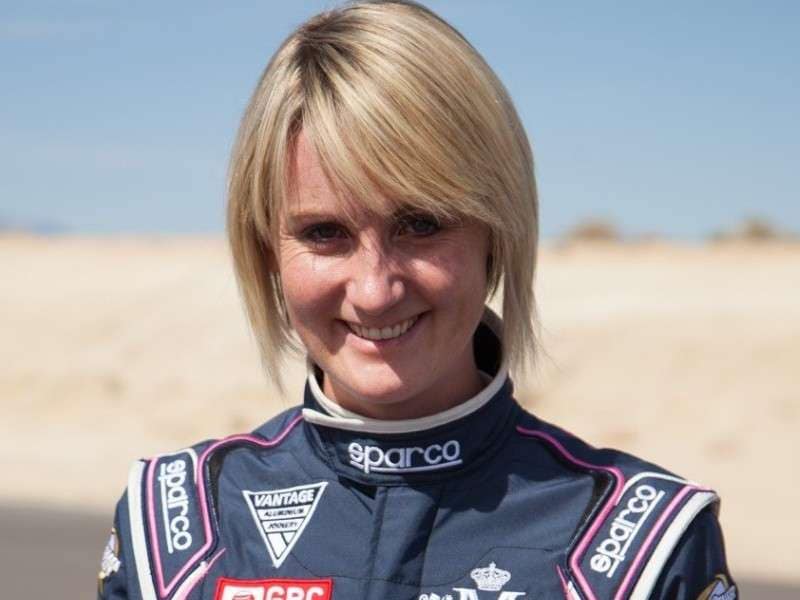 Providing a new spin on the whole "birds of a feather" business, a pair of Kiwis will be driving 2014 Hyundai Veloster Turbos during this year's Global Rallycross Championship season, and that includes the series' first female driver, Emma Gilmour. After finishing as overall runner-up in the New Zealand Rally Championship three times in the past four years, Gilmour will look to break through in North America as part of Rhys Millen Racing (RMR).
Said Gilmour: "I couldn't be more honored to join the Hyundai/RMR Global Rallycross team for the 2014 season. Rhys is known worldwide for his precise and consistent rally skills, and my years of successful rally experience are a perfect fit for the RMR team effort. It's a true privilege to be the first female driver in the GRC series, and I'm confident my performance will open up more opportunities for a number of great female rally drivers in the future."
As for Rhys Millen, his name should be familiar to fans of both motorsports in general and the 2014 Hyundai Veloster Turbo in particuliar. Also a New Zealand native, Millen is long-time Hyundai motorsports partner who is perhaps best known as a drifting champion and multiple-time world-record holder in the Pikes Peak International Hill Climb. He sounds awfully eager to get the season underway, too.
According to Millen: "The Global Rallycross series holds even more promise for the Hyundai/RMR team in the 2014 season, with great opportunities to leverage valuable racing and technical experience earned by the team in recent years. The RMR Veloster is perfect for GRC by giving enthusiasts a glimpse of affordable, fun-to-drive production cars exploited to their full race potential in an action-packed rallycross series. Even more, I'm especially proud to have Emma as a teammate; with many top rally drivers hailing from New Zealand, her consistent top performance is sure to impress at every stage of the series."
Speaking of which, the GRC series—and the 2014 Hyundai Veloster Turbo—will visit 10 stops during the 2014 season, including:
Top Gear Festival in Barbados—May 17-18
X-Games in Austin, Texas—June 7
Washington, D.C.—June 21-22
New York City—July 19-20
Charlotte, N.C.—July 25-26
Riverfront Days in Detroit—August 2-3
Daytona, Fla.—August 22-23
San Pedro, Calif.—September 19-20
Dirtfish in Seattle—September 26-27
SEMA in Las Vegas—November 5: Las Vegas, NV (SEMA)