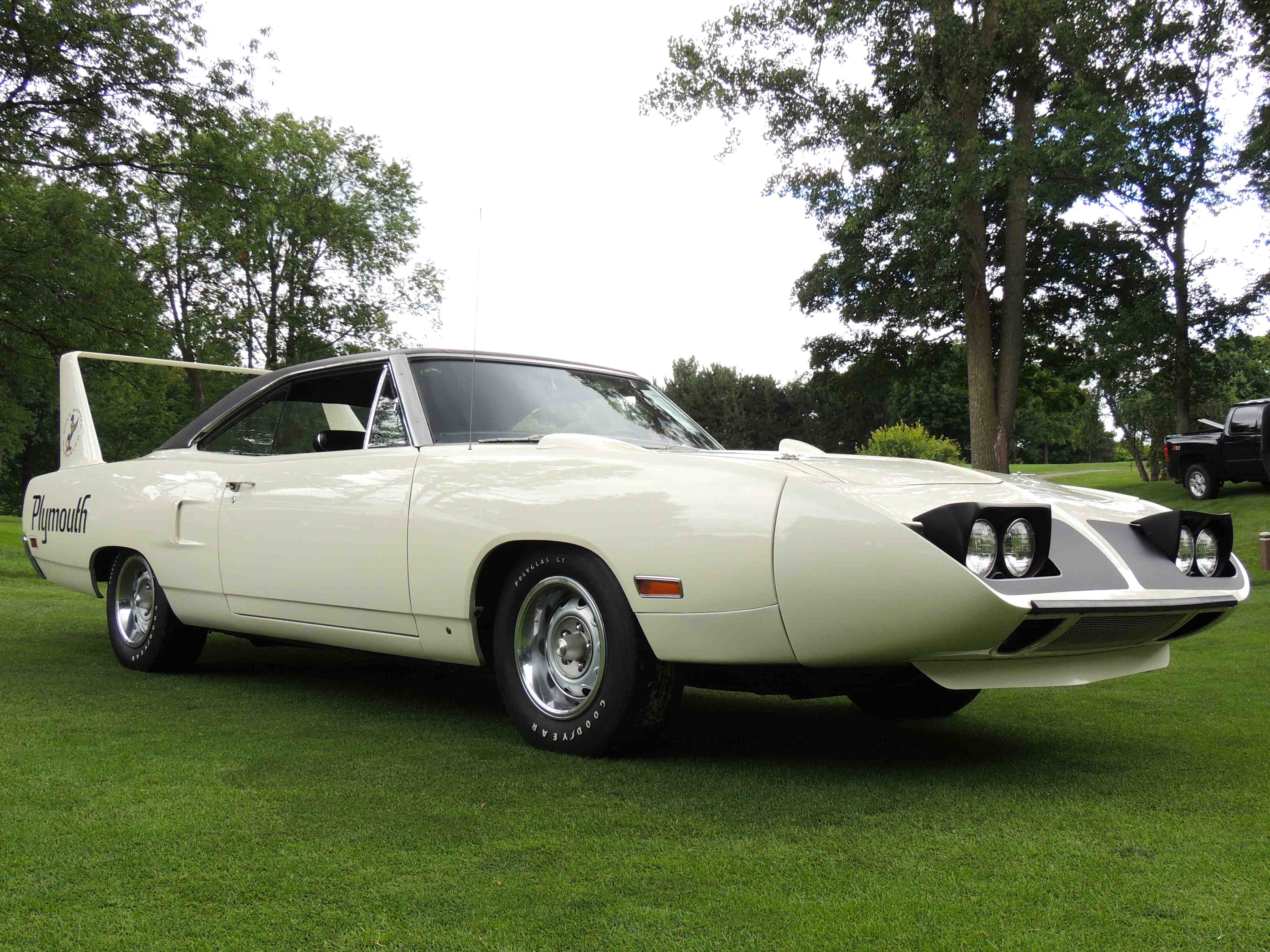 Although it's far from the only stunning classic that will cross the block at the Art of the Automobile auction on November 21, this 1970 Plymouth Road Runner Superbird is the only one I've seen in person, so it gets top billing.
Of course, plenty of folks no doubt believe the Superbird has earned that spot fair and square, thanks to its similar position at the acme of America's muscle-car era. Designed to help Plymouth homologate its all-out NASCAR racing efforts, the Superbird came fresh from the factory with that Chaparral-style rear wing and a monster-sized 7.0-liter HEMI V8 engine. On the other hand, a mere 58 of them, including this example, came with that powerplant mated to a four-speed transmission, and that—as well as the car's immaculate condition and fewer than 17,000 miles on the odometer—mean that bidders should expect to fork over between $400,00 and $500,000 to take the Superbird home.
Among the other highlights of the auction will be:
1933 Duesenberg Model SJ Beverly, the only supercharged variant, with original blower and sleek looks penned by Gordon Miller Buehrig, Duesenberg's chief designer at the time
1941 Cadillac Custom Limousine, designed for the Duke and Duchess of Windsor for a post-abdication tour of the United State
1955 Maserati A6G/2000 Spyder, a one-of-a-kind creation that was among the first post-WWII cars to be bodied by Zagato
1956 Aston Martin DB2/4 "Supersonic," with Space Age styling by Ghia
1997 Ferrari F310 B Formula 1 racecar, driven (albeit not raced) by F1 legend Michael Schumacher
But the jewel of the auction certainly will be a 1964 Ferrari 250 LM, chassis 24 of 32 produced, that was owned for years by collector Steven Earle (also founder of the Monterey Historic Automobile Races).  This mid-engined marvel was used solely as a road car by Earle, but is a close relative of the final Ferrari to win its class at the 24 Hours of Le Mans. The expected price tag: $12,000,000 to $15,000,000. 
For more information on the Art of the Automobile auction—held to "showcase the purity of form found on the very best machines" and presented in New York City by RM and Sotheby's—please visit www.RMAuctions.com.
(H/t to Jalopnik.com.)