Purchasing through an Autobytel Inc. website trims around $400 off price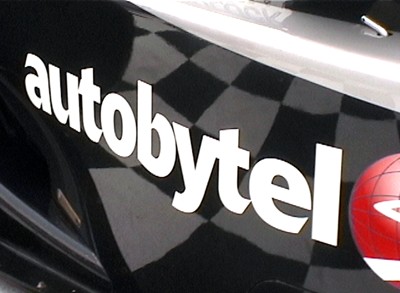 During a time when automakers are discounting new vehicles and slashing interest rates, two recent studies conducted by researchers at UC Berkeley and Yale University show that online vehicle shoppers who buy through Autobytel Inc. will buy their vehicles for less - on average, up to $420 less than if they shopped and purchased a vehicle in the traditional manner. The initial study, titled "Consumer Information and Price Discrimination," was conducted by Florian Zettelmeyer, marketing professor at UC Berkeley's Haas School of Business, Fiona Scott Morton, economics professor at Yale's School of Management, and Jorge Silva-Risso of University of California, Los Angeles. It revealed that shopping on the Internet, and specifically at an Autobytel Inc. website, eliminates factors that increase the price of a new car. As part of the project, researchers studied 700,000 vehicle purchase records from 1999 and followed up in 2002 with a post-purchase survey to 1,500 buyers. The study utilized car purchase data provided by J.D. Power & Associates and Internet usage data by Autobytel.
Findings from the follow-up 2002 survey of 1,500 car buyers confirmed the initial findings. The survey revealed that:
The online price advantage is exclusive to third-party web sites. Purchasing a vehicle through a manufacturer web site does not have the same impact on pricing.
Shoppers who use the Internet for automotive research enjoy a slightly lower price, especially among buyers who don't enjoy negotiating. Buyers who avoid negotiating pay 1.7% less when they use the Internet to inform themselves.
Purchasing a vehicle via an online dealer referral system, such as Autobytel, keeps prices lower because of competitive pressure. Requesting a referral from an online buying service lowers prices 0.8% to all buyers.
Save Time
"I think there's an element (the anonymous nature of the Internet) to the study that may be transferable to other (automotive) sites, said Zettelmeyer. "But Autobytel's relationship with their dealer base is also a main part of the reason for the lower price." Autobytel Inc. owns and operates the automotive websites Autobytel.com, Autoweb.com, Carsmart.com, AutoSite.com, as well as AIC (Automotive Information Center), a provider of automotive marketing data and technology. The Internet's largest new-car buying service, last year Autobytel generated over a billion dollars a month in car sales for dealers through its services. Through the first quarter of 2003, Autobytel had approximately 5,000 program dealer relationships.
According to Professor Zettelmeyer, those relationships make a difference. He claims that shopping on the Internet, and specifically at Autobytel, eliminates factors that increase the cost of car shopping. The studies conclude that this benefit is the result of information and competition: the Internet informs consumers about the pricing of new vehicles, and online buying services exert pressure on dealers by directing business to affiliated-and away from unaffiliated-dealerships.
"If you don't use the Internet to buy a car, you may wind up paying more than you need to," said Andrew Donchak, Executive Vice President and Chief Marketing Officer, Autobytel Inc. "I think most people now realize that this is the best way to buy a car."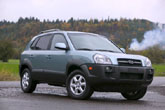 Save Money
According to Donchak, the study underlines the impact of the Internet for vehicle shoppers and dealers. "For consumers, the advantage is significant when you connect the strength of the Internet with a large dealer network dedicated to serving online customers," said Donchak. "Consumers can research their purchase, arrange pricing, and speak with a salesman -- all from the comfort of their own home. The transaction is faster and much more convenient for all parties involved," said Donchak. "The advantage for dealers is even greater when you consider the low cost of attracting customers through an online service compared to traditional advertising."
This is especially true for women and minorities. Because the Internet is a virtually anonymous way to conduct research and make a purchase decision, people whose socio-economic status might be a factor during negotiations can obtain the kind of pricing that people from wealthier and more educated backgrounds tend to receive. The study showed that minorities who used the Internet to shop for cars paid the same prices as non-minorities, regardless of their level of education, income, and search costs. The study did not reveal any evidence of statistical race discrimination. In the study using 1999 data, researchers found that off-line minority buyers pay about 2.0 percent more than white customers. The study posits that the difference (about $420 on the average car) is due to differing income, education, and search costs which may impact the price. The data indicated that people who come from neighborhoods with a higher percentage of college-educated residents paid lower prices at the dealership that the average consumer.
"We wanted to make sure that the 1999 findings were not a result of behavior during the Internet boom," said Zettelmeyer. "The 2002 survey, conducted after the initial boom days had subsided, showed that the 1999 data mirrored the 2002 survey. We found that pricing effects were in line with the previous estimate." In the 1999 study, price effects were estimated at around 2.2%. In the 2002 follow up, estimates were placed at 1.5% to 2.5%.