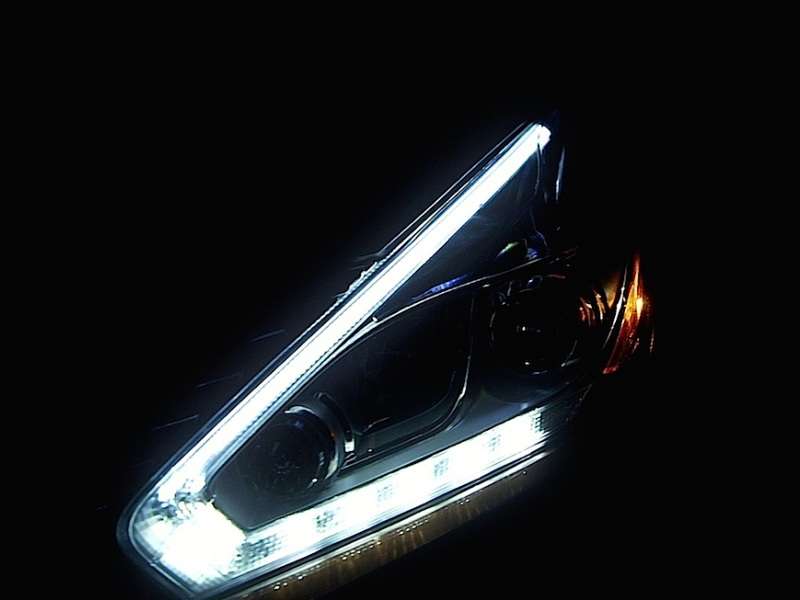 With the 2014 Nissan Murano closing out the current generation of the brand's medium crossover, the 2015 version is set to introduce a dynamic new direction in design at the upcoming New York International Auto Show. Even better, the next-gen Murano actually should live up to that kind of factory fluff, since it will be based on the radically shaped Resonance concept that debuted earlier this year at the North American International Auto Show in Detroit.
Combining multi-dimensional exterior sculpting, a massive skyroof, exotic "boomerang-shaped" LED head and tail lights, and a sophisticated "VIP Lounge" cockpit, the Resonance was one of the most popular vehicles at the Detroit event. In fact, it was named Best Concept as part of the prestigious "Eyes on Design" awards, which are presented annually in conjunction with the Detroit show. It also went beyond a focus on style to feature a cutting-edge hybrid/all-wheel-drive propulsion system with Nissan's new one-motor, two-clutch setup. 
Now, it's hard to guess exactly which concept cues will make it into production, of course, but the new crossover will no doubt be a big-time upgrade over the 2014 Nissan Murano, and that model remains a fairly strong seller even today—and perhaps will remain that way tomorrow. After all, when the automaker released the brand-new 2014 Nissan Rogue, it kept the old model alive as the less-expensive "Rogue Select."  Will the same thing happen to the 2014 Nissan Murano?
Check back in with Autobytel on April 16, 2014, to find out.