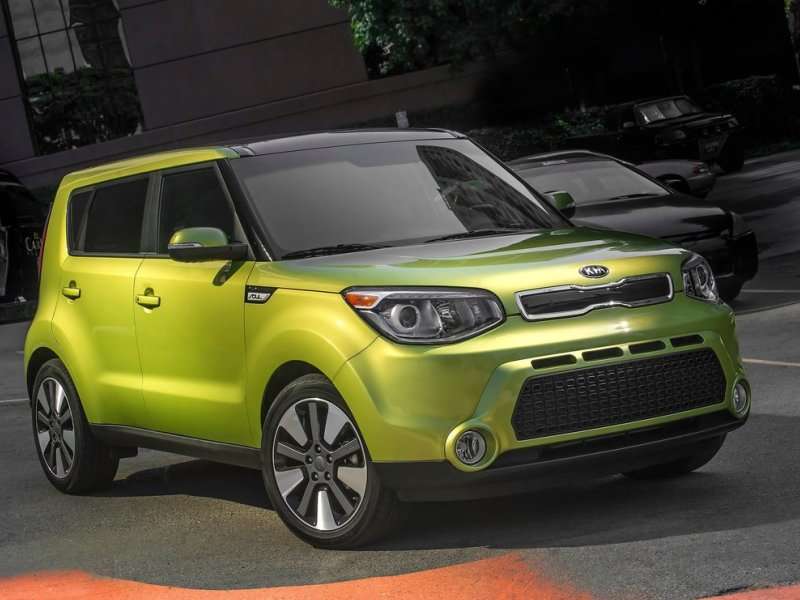 The all-new 2014 Kia Soul is now on sale at dealerships across the country with an MSRP of $14,700 and a lot to live up to. The original, which debuted in this country in 2010, leveraged the pop-culture success of a hamster-riffic ad campaign—as well as lovably oddball styling and plenty of versatility—to become a surprisingly high-volume entry for the brand. Even in August, with the 2013 version at the very end of its lifecycle, the Soul was one of just 10 small cars in the country to sell more than 10,000 units and finished ahead of mainstreamers like the Nissan Versa, Ford Fiesta, Honda Fit and Dodge Dart.
On the other hand, with Soul sales essentially flat on the year, it's clear that it's time for a change. The thing is, the changes themselves will be less clear, at least from the outside. Although the brand makes much of the 2014 Kia Soul's redesign, the adjustments are fairly subtle, and the casual Kia customer may have a hard time picking them out. Perhaps the most notable upgrade is at the rear, where the Soul's hatch now seems to be a more organic part of its overall design, with a more futuristic, high-tech appearance. Designers also made the new Soul wider and lower to showcase a more athletic and aggressive stance.
But it's the upgraded driving experience that will be the true difference-maker.
"With a starting price below $15,000, the outstanding value customers have come to expect with the Soul remains firmly intact," said Michael Sprague, executive vice president of marketing and communications at Kia Motors America. "What will come as a pleasant surprise is the level of refinement and sophistication the 2014 Soul brings to the segment at such an appealing price point." 
2014 Kia Soul: Beneath the Skin
A key to that refinement and sophistication is the new chassis of the 2014 Kia Soul, engineered specifically for enhanced driving dynamics and coupled with revised front and rear suspensions. These were no mere tweaks, either. Suspension bushings were added, shock absorbers were repositioned, and both the front stabilizer bar and the steering box were relocated, all in the name of better ride and handling. And speaking of steering, Kia's Flex Steer technology is available on the new Soul to allow drivers to adjust steering performance based on their own individual preferences.
Similarly, drivers can choose from a pair of powerplants, too. The starting point, in the Base Soul, is a 1.6-liter 4-cylinder engine that makes 130 hp and 118 lb.-ft. of torque, with projected EPA grades of 24 mpg city/30 mpg highway/26 mpg combined when mated to either a six-speed automatic or manual transmission. The upper-level 2014 Kia Soul Plus (starting at $18,200) and Kia Soul Exclaim (with a sticker price of $20,300) deliver two additional levels of premium content and one upgraded powertrain: a 2.0-liter 4-cylinder unit with gasoline direct injection and outputs of 164 hp and 151 lb.-ft. of torque. The bigger engine, mated solely to the six-speed automatic, then delivers an EPA line of 23/31/26—or, with Kia's ISG stop/start system, up to 24/31/27.
The 2014 Kia Soul's cabin sees more modifications, including a new, more conventionally designed center stack and an increased use of circular design motifs throughout. And naturally, that interior can be packed with premium goodies, including the next-gen Uvo connectivity system, heated and ventilated seats, a heated steering wheel, Infinity audio with speaker lights, Bluetooth, navigation, voice control, and an eight-inch touchscreen.