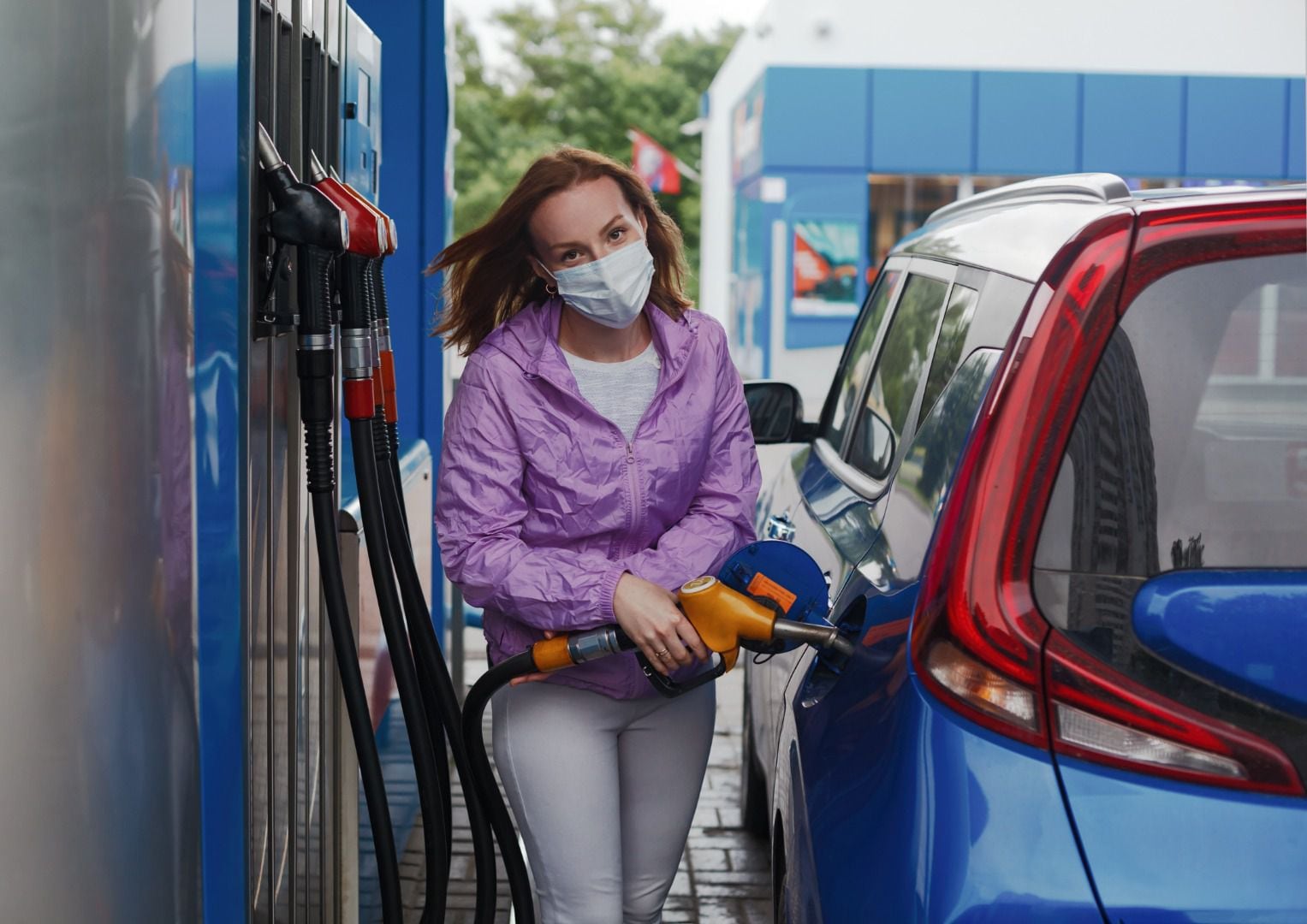 Wear a mask while refueling during Covid-19 times ・ Photo by Alya - stock.adobe.com
Americans are getting used to a new normal with rules and best practices to minimize their exposure to COVID-19. People are wearing masks and face shields, using gloves, and keeping their distance in public places. Handwashing has almost become an art form.
As people become more aware of keeping the coronavirus at bay, we're thinking about many ordinary tasks in new ways. Before we touch anything from a bank ATM to a doorknob, we're thinking about how to do so safely. One regular task that's under new scrutiny is refueling or recharging your vehicle. Historically, unless they can recharge an EV or plug-in hybrid at home, people have been forced to use public gas pumps and charging stations. But now, refueling or recharging safely in the time of COVID-19 has become a big deal. 
How to Fill Your Fuel Tank Safely
Even with travel restrictions and stay-home orders in place, everyone has to fill their vehicle's fuel tank eventually. Those in essential jobs who are still commuting will be on an almost normal fueling schedule. Fuel stations are public places, and in many cases self-service, is the only available option. If you don't have access to full-serve refueling, here are some tips for safe refueling:
Wear single-use latex or nitrile gloves during the refueling process. When you're done refueling, simply throw the gloves away. You'll avoid touching the fuel nozzle handle, and as a bonus, you'll keep any gasoline or diesel off your skin.
If you don't have gloves, use a paper towel to protect your hands, and then use the fuel station restroom to wash your hands. In a pinch, use sanitizing wipes or hand sanitizer.
Always wear your mask or face shield at the gas station, especially if you step indoors. 
If you have access to full-service refueling, use a sanitizing wipe on your credit card before and after the transaction. Don't use cash; you don't know where it's been.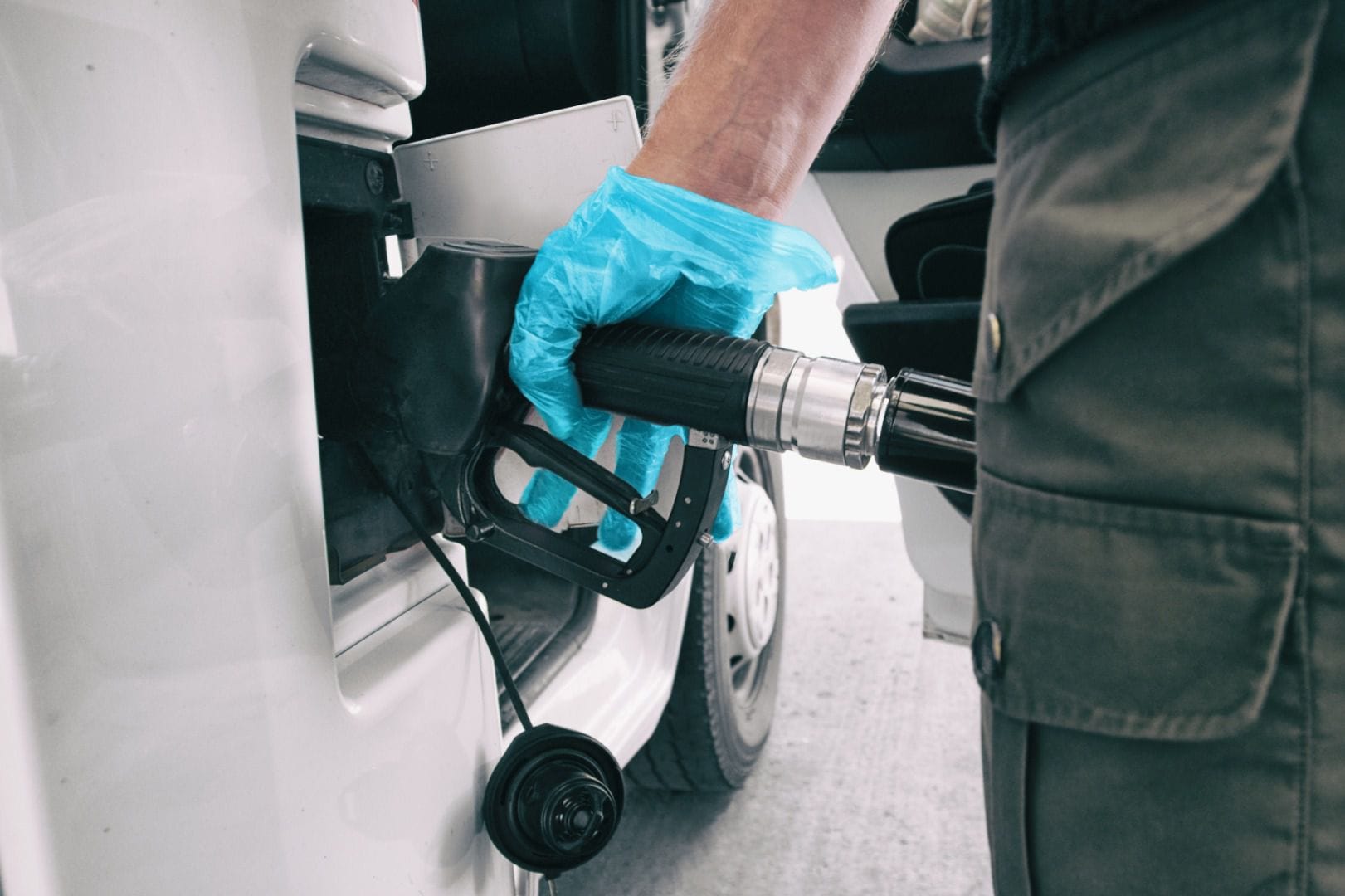 Photo by Maridav - stock.adobe.com
How to Recharge Safely at a Public Station
The rules for safe recharging of EVs and plug-in hybrid vehicles are generally the same as for refueling:
Treat the entire charging station apparatus as you would treat a store credit card reader or ATM. Minimize touch interactions and sanitize whenever possible.
Use gloves or wipe down the charging interface with sanitizing wipes before touching any part of the machine. If you use gloves, discard them after use.
In a pinch, you can use a paper towel between your hand and the charging handle. Wash or sanitize your hands immediately afterwards.
Don't forget to take the same precautions when you disconnect your car from the charging station.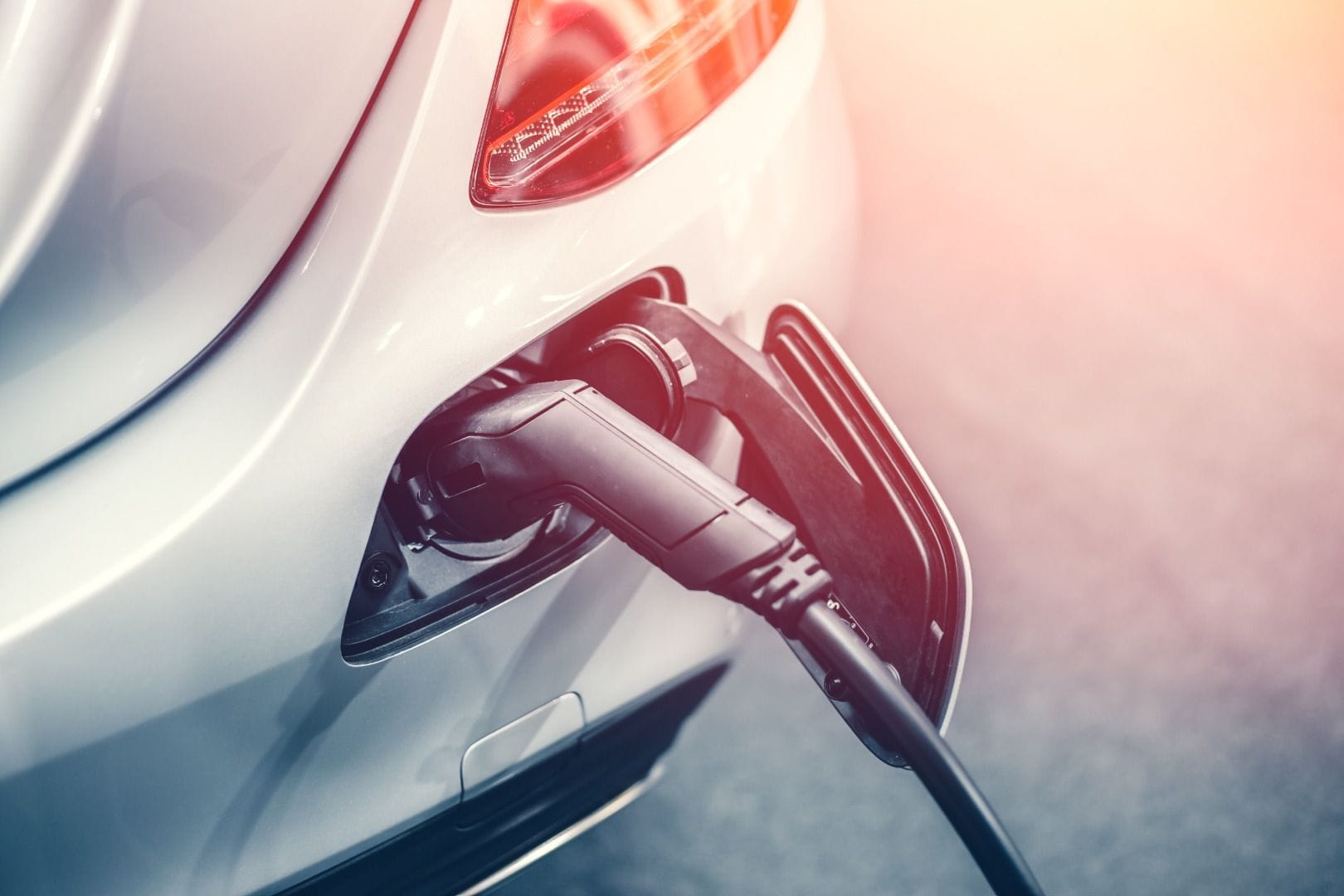 Photo by Korn V.
Points to Remember
To safely refuel or recharge your vehicle, remember these points:
Wear latex or nitrile gloves throughout the refueling or recharging operation. Auto-parts stores sell these gloves in boxes of 100. Get a box for each vehicle you own.
Treat all touch surfaces as potential points of infection. If you don't have gloves, use a sanitizing wipe or hand sanitizer. Wash your hands after the transaction.
Don't forget to sanitize your credit card, and avoid using cash.
In a pinch, use a paper towel to avoid direct contact.
Wear your face mask or face shield throughout the transaction.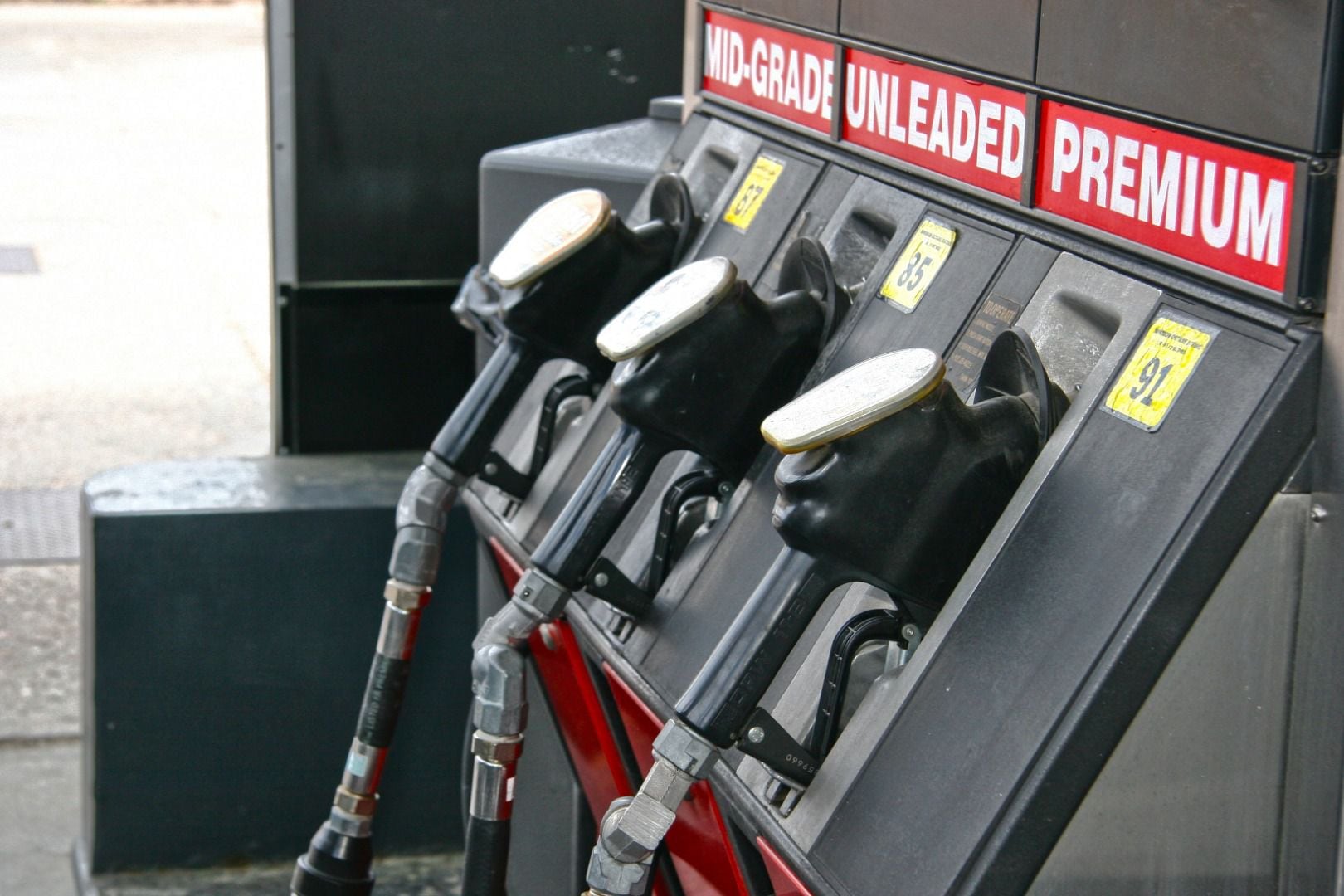 Photo by PondShots - stock.adobe.com