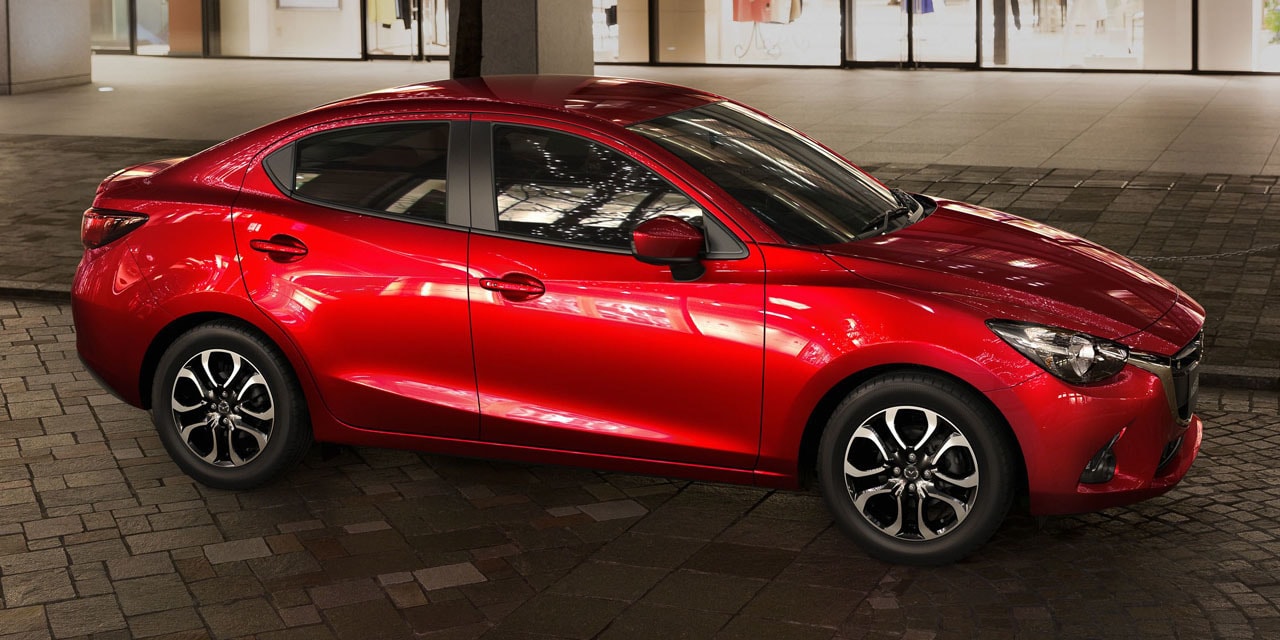 2016 mazda mazda2
The self-styled flagship of the current Mazda roster--the 2016 Mazda Mazda6--will welcome a notable round of updates for the next model year, with the brand going to "extraordinary lengths to bring new levels of depth and maturity to every aspect of the model."
That includes a subtle yet effective visual upgrade to the 2016 Mazda Mazda6, highlighted by redesigned LED headlamps that were specifically styled to "look like eyes gazing straight ahead." Designers also provided more detail and texture to the front grille, introduced a darker high-gloss paint color for the car's 19-inch aluminum wheels, deployed new LED rear combination lamps and swapped in a more compact shark-fin-style antenna to accentuate the flowing lines of the 2016 Mazda Mazda6. Two more colors have been added to the mix as well: Sonic Silver Metallic and Titanium Flash Mica.
Even more changes are in store for owners inside the 2016 Mazda Mazda6, where engineers have rolled out an electrical parking brake that, because it eliminates the large brake handle previously found between the front seats, sets off a cascade of ergonomic and style enhancements throughout the cabin. A similarly significant effort went into creating a more refined, precisely engineered cabin, and the results include a 25 percent road-noise reduction during highway travel and a 10 percent reduction when the 2016 Mazda Mazda6 is on rougher roads.  
The other major additions to the award-winning midsizer are Mazda Connect, the company's next-generation connectivity system that can leverage an owner's smartphone for access to plenty of the latest Internet features, and a multi-mode drive selector for models with the six-speed automatic transmission. As for the rest of the powertrain pieces, the 2016 Mazda Mazda6 also offers a standard six-speed manual, and both transmissions are mated to a 2.5-liter four-cylinder engine that produces 184 hp, 185 lb.-ft. of torque and, in its most frugal configuration, EPA ratings of 28 mpg city/40 mpg highway/32 mpg combined.
Remember, too, that the Mazda6 is coming off its second straight selection to the Car and Driver 10Best Cars list, with writers this year saying that, "The 6 not only looks like a million bucks inside and out, it drives like it."