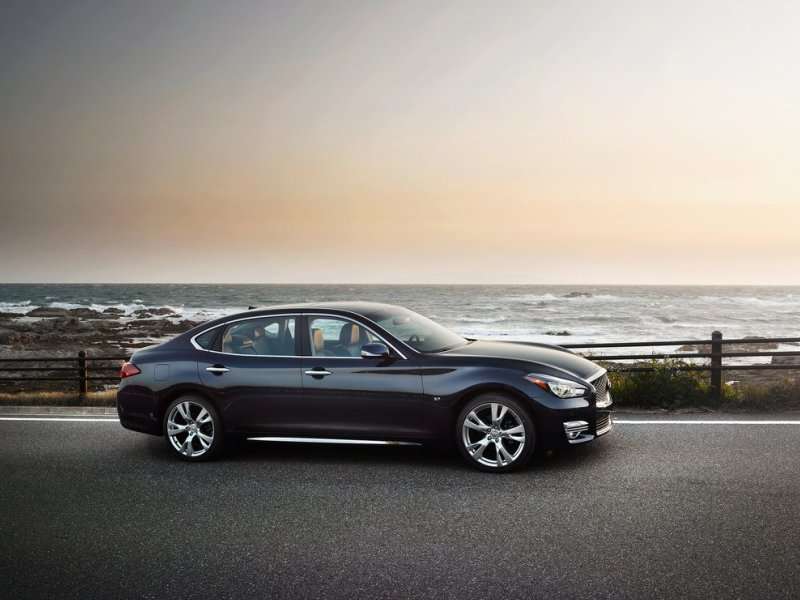 2015 infiniti q70l
Nissan's luxury brand continues its efforts to reinvent itself with the 2015 Infiniti Q70, which, like a fair number of range-topping premium sedans, will offer a stretched version that delivers a first-class cabin experience for second-row passengers. The difference with the new Q70L, however, is that it provides that upgrade in what's essentially a mid-size package.
Here's what I mean: The German brands that generally set the benchmarks for luxury sedans—Audi, BMW and Mercedes-Benz—all offer extended-length versions of their flagships. But those land yachts—the A8, 7-Series and S-Class—are all right around 200 inches in length even with their "normal" wheelbases. The 2015 Infiniti Q70 comes in at about 194.7 inches and would be a more natural competitor to the mid-sized Audi A6, BMW 5-Series and M-B E-Class.
Thus, the bottom-line benefit for owners is that the mid-size 2015 Infiniti Q70 will provide more rear-seat legroom than the standard-wheelbase full-sizers from the competition, and almost as much the extended-length German sedans. Cherry-picking the specs, for example, shows the Audi A8L stretching 207.4 inches in length and affording rear-seat passengers 42.9 inches of legroom. The 2015 Infiniti Q70L will serve up 42.1 inches of rear-seat legroom in a package that should be less than 200 inches long. (Full specifications for the Q70L are still a work in progress.)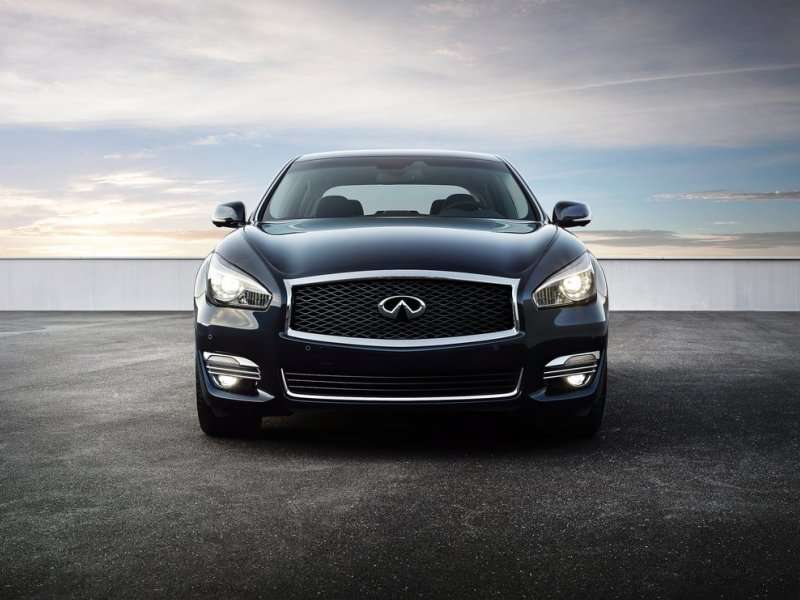 2015 Infiniti Q50: What Else Is New
It's hard to guess whether that will help any with the sales prospects for the 2015 Infiniti Q70, but a nice refreshing might, especially since it includes: 
Restyled front and rear fascias, complemented by a redesigned grille and full LED exterior lighting (with LED turn-signal integrated into its sideview mirrors)
A separate round of style changes for the 2015 Infiniti Q70 Sport Package
New exterior color choices—Hermosa Blue, Chestnut Bronze and Graphite Shadow are all in, Platinum Graphite is out
Fresh 18-inch aluminum-alloy wheel designs
More available safety technologies, like the Nissan Around View Monitor with Moving Object Detection, Forward Emergency Braking and Backup Collision Intervention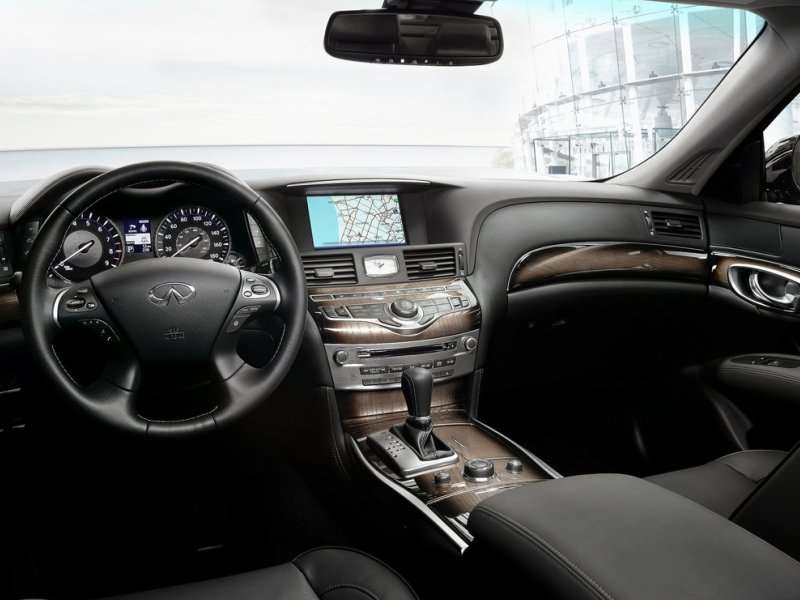 Also, the entry models of the 2015 Infiniti Q70 will forgo last year's leather-trimmed cabin for a "leatherette" environment.
More details about the 2015 Infiniti Q70 will be provided closer to its expected release date in September, but the brand has confirmed that models still will be offered with both rear- and all-wheel drive, with either a 3.7-liter V6 (worth 330 hp/270 lb.-ft. of torque) or a 5.6-liter V8 (with outputs of 420 hp/417 lb.-ft. of torque) under the hood.