U.S. Interest Increases in Sporty Compact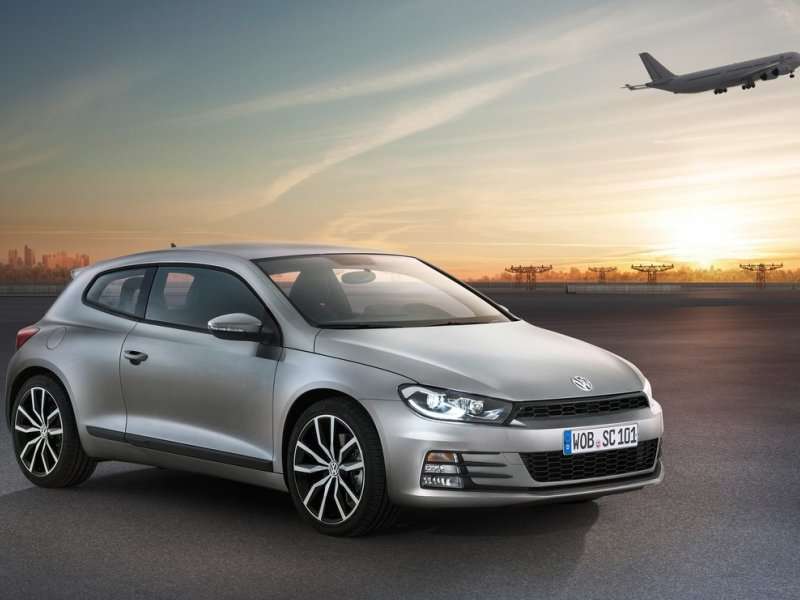 Volkswagen will premiere the 2014 VW Scirocco at the upcoming Geneva International Motor Show in Switzerland, showcasing a more dramatic design, interior cues inspired by the original car, and the automaker's new engine lineup. What it won't feature, though, is the new platform that sits beneath the redesigned 2015 VW Golf; the Scirocco will continue to make do with its previous-gen underpinnings for at least another model year, at which time, perhaps, the upscale compact may even make it to U.S. dealerships.
It would seem to be a good fit here if for no other reason than that Volkswagen is pulling out all the stops to push up sales volume in this country. But reintroducing the Scirocco nameplate to the U.S. market also would be right in line with the relatively successful strategy behind the VW CC. The CC is essentially a gussied-up VW Passat, and a U.S. Scirocco would play a similar role as a premium upgrade from the Golf.
As for the 2014 VW Scirocco, its exterior has been fine-tuned to provide a bolder, more contoured appearance that further differentiates it from the Golf proper, yet while featuring specific cues—like the blade-like design details up front—that pay homage to the current VW Golf GTI. The cockpit of the 2014 Scirocco, on the other hand, introduces elements from the original model that was first shown at Geneva 40 years ago. Among them: a bank of three auxiliary gauges for turbo pressure, engine oil temperature and a chronometer.
Other enhancements for the new model year include:
Premium audio, courtesy of a Dynaudio Excite sound system
Upscale illumination features such as exterior LED accent lighting
Fresh 17-, 18- and 19-inch wheel designs
Redesigned and re-covered seating available in both fabric and leather
More convenience features, like Volkswagen's Park Assist technology
Additionally, Volkswagen offers six different four-cylinder powertrains for the 2014 VW Scirocco, ranging from a clean-diesel unit that can enable more than 57 mpg in European efficiency testing to a gas-powered turbo that, in the high-performance Scirocco R, serves up a robust 276 hp.
The 2014 VW Scirocco will take the stage in Geneva on March 4, then go on sale in Europe in August. The brand-new and fully redesigned 2015 VW Golf will reach U.S. dealerships later this year.