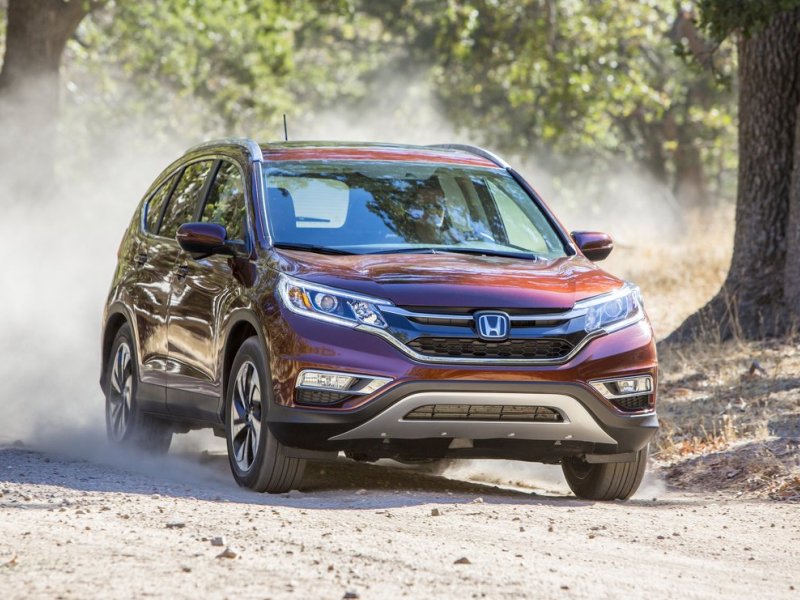 2015 honda cr-v
Backed by a new, more efficient powertrain and a slew of fresh style cues, the 2015 Honda CR-V has been named the "Compact CUV of Texas" at the 2014 Texas Truck Rodeo. Held annually at the Texas Motor Speedway, the rodeo was designed to bring some of the best trucks—and SUVs and crossovers—together for a face-to-face throwdown overseen by the Texas Auto Writers Association (TAWA).
The victory, along with those upgrades, puts Honda in a strong position to finish the year with the best-selling crossover in the country for the third year in a row. Consider this year-to-date sales leaderboard showing all crossovers/SUV with more than 100,000 sales through the first nine months of 2014:
Honda CR-V—241,015 sales, up 5.2 percent
Ford Escape—230,162 sales, up .8 percent
Toyota RAV4—202,069 sales, up 26.1 percent
Chevrolet Equinox—184,805 sales, down .3 percent
Ford Explorer—158,652 sales, up 8.7 percent
Nissan Rogue—154,568 sales, up 24 percent
Jeep Grand Cherokee—136,310 sales, up 5.9 percent
Jeep Wrangler—134,068 sales, up 11.8 percent
Jeep Cherokee—128,133 sales in its first year on the market
Subaru Forester—117,940 sales, up 39.8 percent
Toyota Highlander—105,526 sales, up 11.8 percent
And just to be clear, those Honda sales are all for the 2013/2014 CR-V models; the 2015 Honda CR-V didn't go on sale until October 1.
But now that it has, it owns the best automatically transmissioned fuel-economy marks in the segment, at 27 mpg city/34 mpg highway/29 mpg combined, along with highlights like a hands-free rear liftgate, next-gen HondaLink infotainment and connectivity technology, and the "Honda Sensing" collection of safety measures, which includes forward collision warning, collision-mitigation braking, adaptive cruise control, lane-departure and lane-keeping systems, and the Honda LaneWatch in-dash blind-spot monitor.
For more information about the 2015 Honda CR-V, contact your local Autobytel Honda dealership.