2018 Japanese Classic Car Show - 1 ・ Photo by Scott Oldham
One of the largest events for Japanese cars in the country, the 14th Annual Japanese Classic Car Show (JCCS) attracted vehicles and enthusiasts from around the country. Over 430 cars were shown at Marina Green Park in Long Beach, CA.
Kicking off our gallery of rare and nostalgic Japanese gems is this 1990 Mazda MX-5 Club Sport Concept, which first debuted at the 1989 Chicago Auto Show. As part of the Mazda North American Operations display, the car is unrestored and retains its original Sunburst Yellow paint and widebody fenders.
Especially with the show being held in Southern California, there were some cool surf wagons on view. Silvester Stoianovici brought out his 1978 Datsun B210 two-door wagon, an unusual body style not sold in the USA, but popular in the central American market. Stoianovoci purchased the wagon from the original owner in Costa Rica earlier this year and imported it to the States. It's powered by a 1.2-liter engine.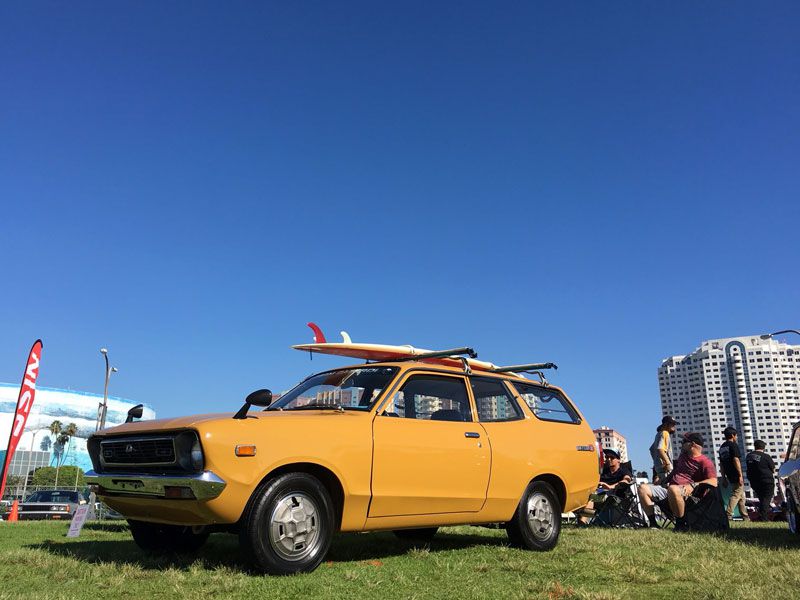 Photo by Scott Oldham
Nissan Z-cars from the 1980s are gaining popularity, and one of the cleanest at this year's event was the 1988 300ZX Turbo owned by Elias Coronado. The red Z is stock but has been converted to a manual transmission. Notice the factory T-tops. In the background is Donovan Beaver's white 1986 Nissan 300ZX, which has been modified extensively for more performance, stance, and style.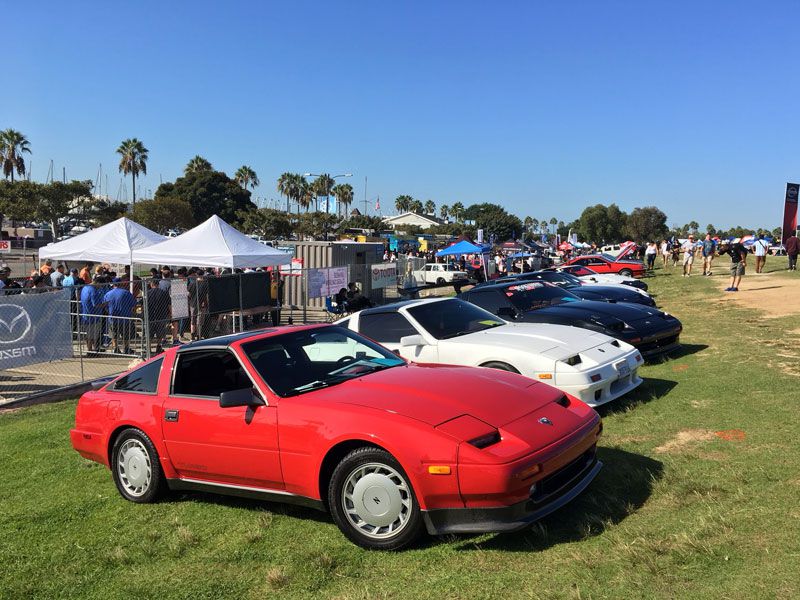 Photo by Scott Oldham
We found a gaggle of Datsun Roadsters and their owners parked under some beautiful shade trees, including Matt Gabe and his 1967 blue 2000. Powered by a 2.0-liter engine, it looked perfectly period with its yellow driving lights and Minilite-style aluminum wheels. Gabe brought the car to Long Beach all the way from New Jersey.
Photo by Scott Oldham
Datsun's 510 has a long history of racing. Many were purchased and immediately put on the track. This recently-restored 1971 Datsun 510 was built and raced by Karl Kohnke of Chicago beginning in May of 1972, competing in SCCA B Sedan, GT-2 and GT-3. Other owners and drivers over the years have included Ed Errington and Rick Albrechtson. Last raced in 1985, the Datsun was stored until 2010. It was then bought and restored back to its original racing specs by Troy Ermish.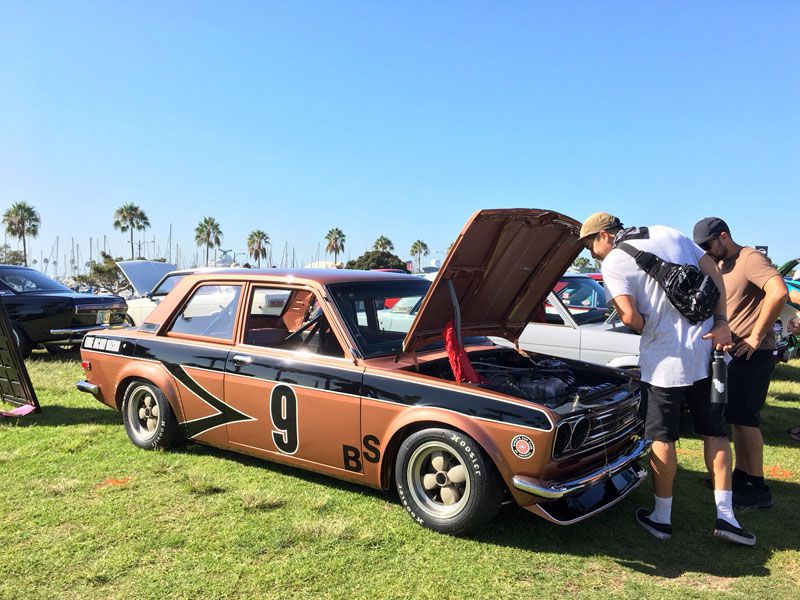 Photo by Scott Oldham
Nissan of North America also sponsored the JCCS and displayed many of its vehicles, both new and old. This 2019 350Z Heritage Edition packs a 300 hp 3.7-liter double overhead V6. It's a performance steal at right around $30,000. Also on display and seen in the background was a perfect 300ZX Turbo 50th Anniversary Edition from 1984.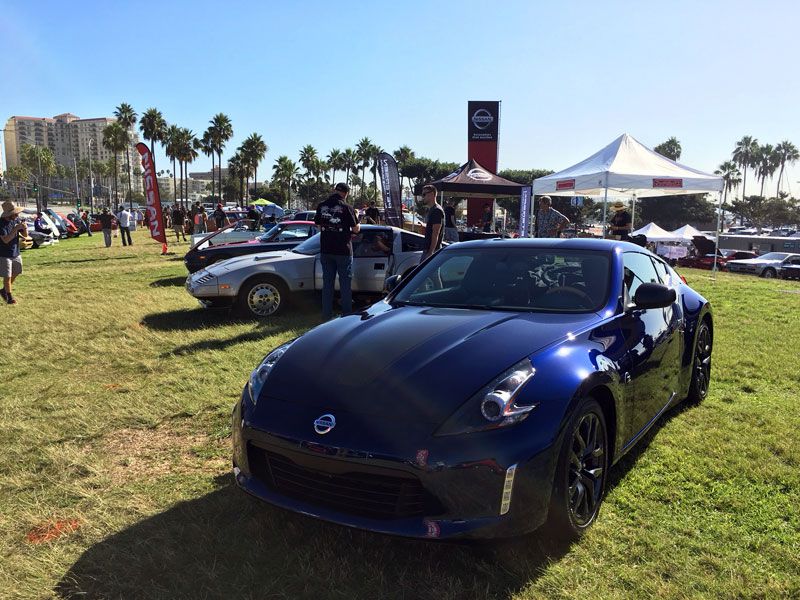 Photo by Scott Oldham
Many enthusiasts just come to JCCS for the Nissan Skyline GT-Rs, and this year there were many on display, including Naveed Abed's clean silver 1990 R32. Abed says this was the first BNR32 registered in California under the 25-year rule. Its modifications include Nismo model bumper vents, R34 GT-R front seats, Rays wheels and Amuse Titanium exhaust.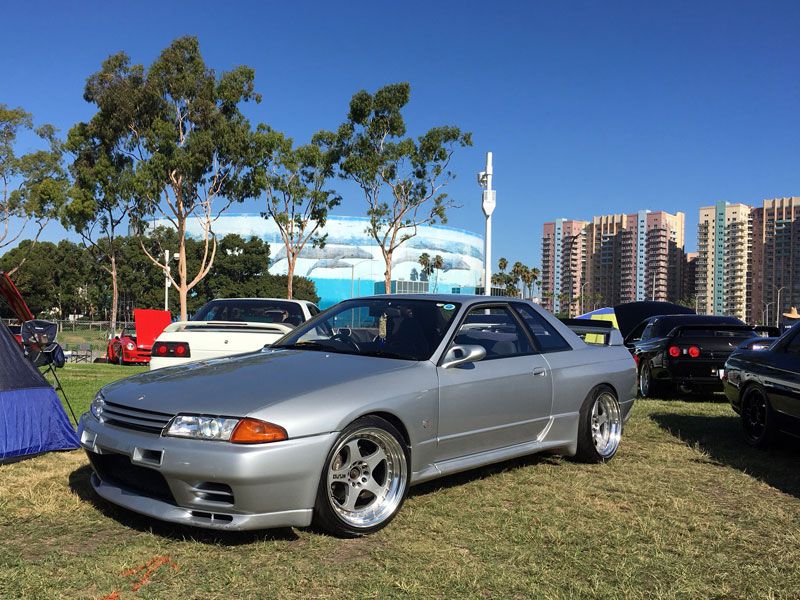 Photo by Scott Oldham
Rare and odd SUVs and vans are also always an attraction at JCCS. This year we were blown away by Rodel Solo's 1988 Nissan Safari 4X4, a model never imported to the USA. It's powered by an inline six-cylinder diesel, has a manual transmission and a factory winch on its front bumper. In the background is Edgar Briones' perfectly preserved 1987 Toyota Cargo Van. Despite having been driven 256,359 miles, the van has its original interior and a non-rebuilt original drivetrain.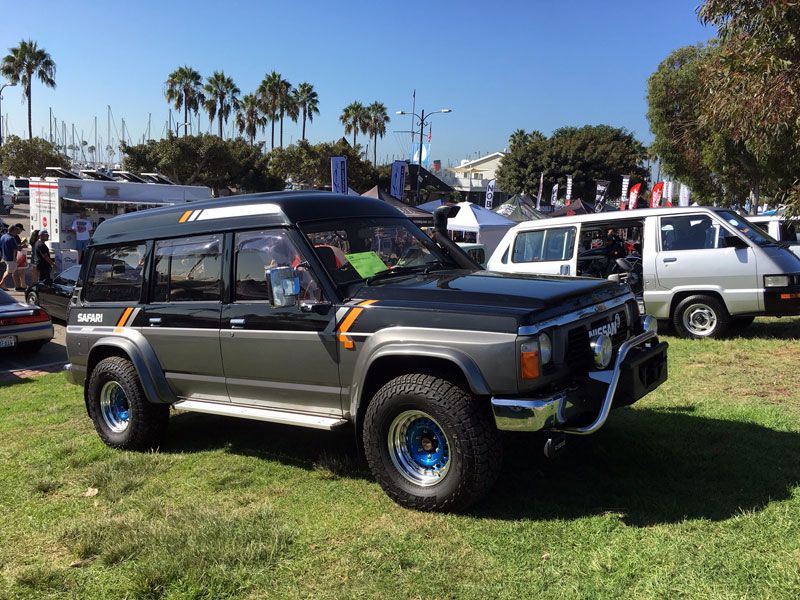 Photo by Scott Oldham
One of the oldest cars displayed this year was Greg and Becky Childs' 1963 Datsun PL312 Bluebird sedan. It's all original and unrestored, has only been driven 47,000 km and was imported from Australia in 2011.
Photo by Scott Oldham
More SUVs. On the left is Terry Jo's right-hand drive 1988 Toyota Land Cruiser, which is powered by an inline six-cylinder diesel. It wears Japanese Domestic Market (JDM) accessories like the chrome front bumper, lights and wheelwell flairs. On the right is a US-spec and beautifully presented 1987 Land Cruiser owned by Steve Hatanaka.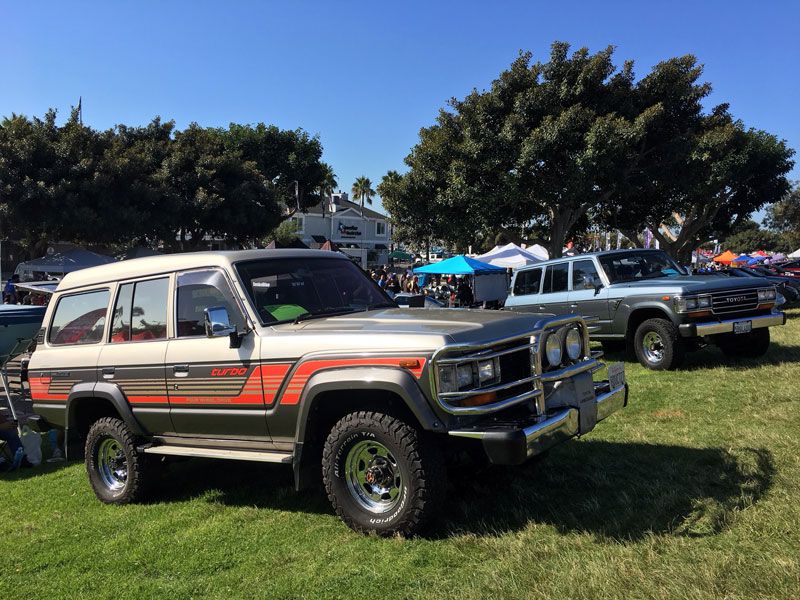 Photo by Scott Oldham
Here are two beautifully preserved 1977 Toyota Celica GT liftbacks, each still wearing its original blue California license plate. The Celica on the left belongs to Robert Fryxell, while the one on the right is the possession of John Accardi who bought it new in Plainfield, New Jersey on March 26, 1977. Both are powered by stock 96 hp 2.2-liter four-cylinder engines.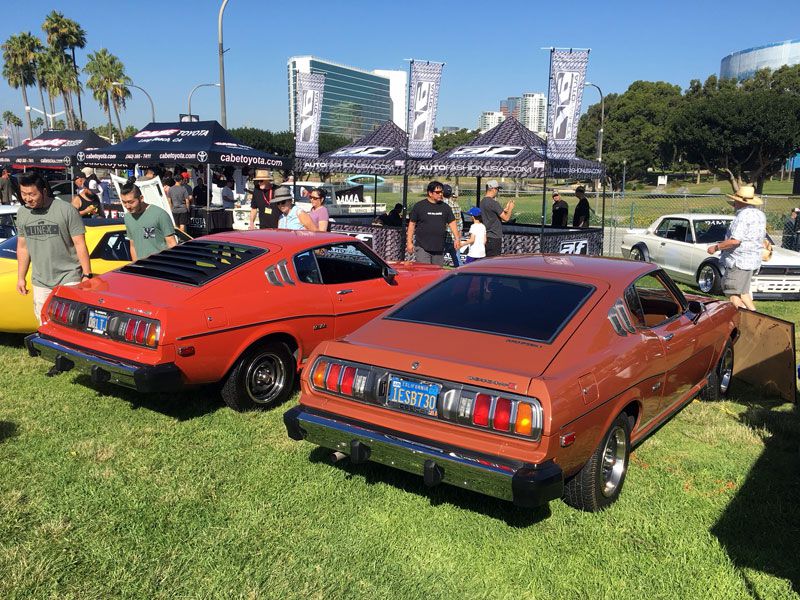 Photo by Scott Oldham