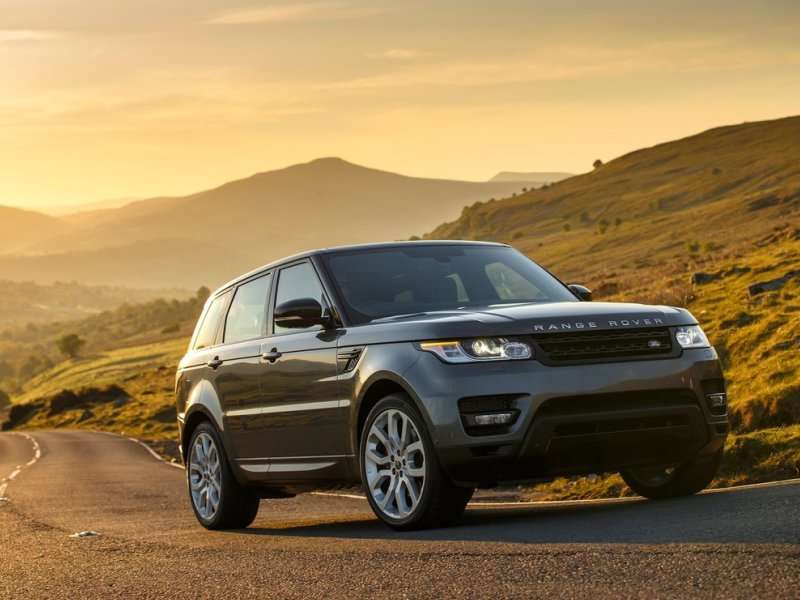 Land Rover can place another award in their cabinet. The new Range Rover Sport has taken home Petersen's 4-Wheel & Off-Road's 4x4 of the Year for 2014. This is the second time that Land Rover has taken home the award within the past five years. Back in 2011, the Land Rover LR3 took home the golden ring and pinion gear award.
We have to wait until February to find out why the editors at Petersen's 4-Wheel & Off-Road picked the Range Rover Sport. But in the meantime, Land Rover explains how a vehicle qualifies for the award:
Must be new or significantly updated
Equipped with a two-speed transfer case
Have a minimum production run of 2,500 vehicles
Be on sale before January 2014
Pass the gauntlet of tests that Petersen's 4-Wheel & Off-Road has set up
"Our goal for the all-new Range Rover Sport was to stretch its unique breadth of capability in both directions, from on road, to become the fastest and most agile model yet, to off road with even greater off-road capability. To be recognized by Petersen's 4-Wheel & Off-Road magazine, who test vehicles in extreme conditions, is a true honor and reinforces that we are the leading brand in off-road technologies and our vehicles give our customers a range of capabilities to meet the most challenging situations," said Kim McCullough, Brand Vice President of Land Rover North America.