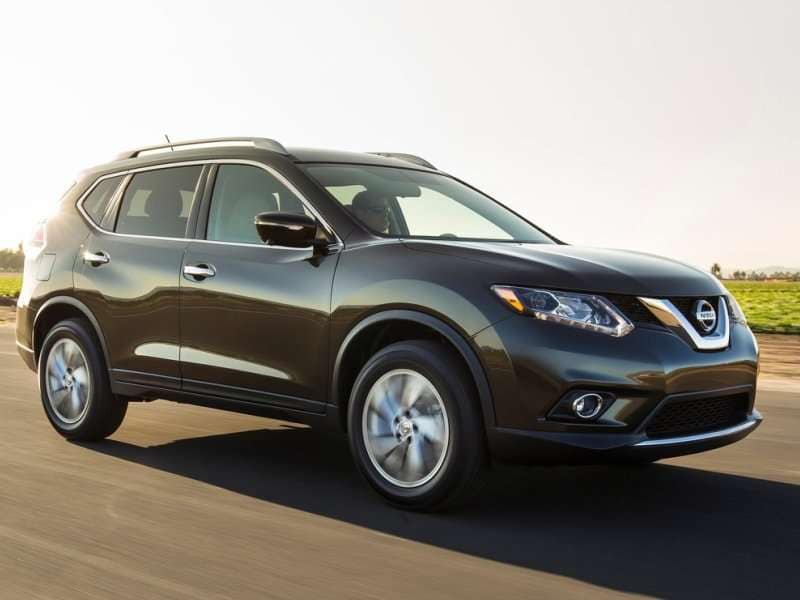 The redesigned 2014 Nissan Rogue will be the lead vehicle in Nissan's new role as the "exclusive automotive launch partner" for Apples iTunes Radio, the tech company's recently released music-streaming service. It's a nice coup for the automaker, and also represents a sign that Chevy—which integrated Apple's Siri virtual valet into entries like the Chevrolet Sonic and Spark—won't be the only mainstream automaker to strike a deal with one of the world's trendiest digital brands.
Exactly what the Nissan-Apple partnership will bring to the 2014 Nissan Rogue isn't quite clear at this stage in the game, but according to Jon Brancheau, vice president of Marketing for Nissan North America: "We see iTunes Radio as an integral part of our new vehicle launches and 'big moments,' riding the wave of interest and usage of this exciting new service to maximize exposure of Nissan's new models. We're also adding iAd on iTunes Radio as a critical platform in support of ongoing campaigns, such as our college football and Heisman Trophy Tour initiatives. It's a great way for Nissan to reach the right audiences in the right markets."
And although the brand-new 2014 Nissan Versa Note hatchback and the all-electric 2013 Nissan LEAF also will be featured in unique iTunes Radio content, the timing of the partnership will be particularly helpful for the launch of the 2014 Nissan Rogue. The compact crossover has seen record levels of demand this year, and the company is no doubt hoping to keep that momentum alive for the new model that is expected to reach dealerships in November. In fact, as detailed previously on Autobytel.com, the automaker already has opened a reservation program for the 2014 Nissan Rogue (details here).
Added Brancheau: "Nissan, as a brand also known for innovation, is proud to support iTunes Radio from the very beginning, with content relevant to consumers' interests. We see iTunes Radio being a huge success and we look forward to delivering amazing brand experiences to this exciting new audience."
Stay tuned.