Good memory you have! Honda actually had a hybrid on the US market a few months before the Toyota Prius, and it was indeed called the Insight. Produced from 1999 to 2006, the original Insight only managed to sell roughly 18,000 units, while the Prius ended up in hundreds of thousands of driveways during this same period. With its new Insight, Honda believes it can sell 200,000 annually world-wide.
All photos courtesy of Honda, unless noted otherwise
Page 2
The original Insight only had room for two people! So despite its amazing EPA rated 52 mpg combined average, it remained a niche vehicle, and due to its high cost to produce, Honda restricted its production volume significantly and kept the price relatively high as well. Contrast that with the new Insight which can accommodate five people, is built with mass-production in mind, and has a price tag that is speculated to come in as low as $18,500.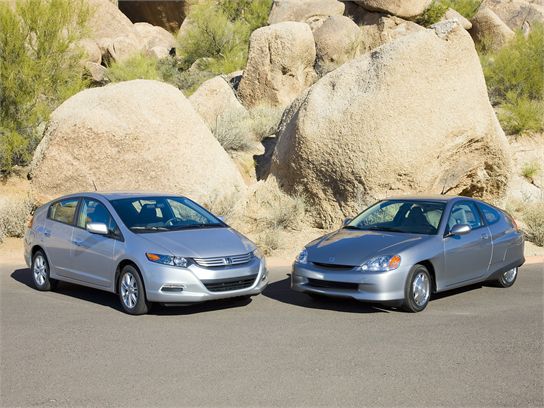 Page 3
Remember that this price is still speculation, but Honda is aiming to make the Insight the most affordable hybrid on the market. The current base price for the Prius is $22,000, but the next generation Prius will include options for things like LED headlamps and even solar roof panels, which could get pricey quick. Honda is positioning the Insight to be a bit sportier than the Prius and taking more of a value-based approach. Remember too that the new Prius-based Lexus HS 250 ill be the "premium" hybrid in the Toyota family, so the next-generation Prius can't get too pricey. One thing we do know is that the Prius will get better mileage than the Insight, so take that into your cost consideration.

Page 4
Internal testing of the Toyota Prius rates it at a combined average of 50 mpg, compared to the Insight at a combined average of 41 mpg. Keep in mind it's all about how you drive the thing; the website Autoblog Green was able to squeeze an amazing 63.4 mpg on a test run of the Insight. To help you get the most out of the Insight, Honda has designed mechanisms to "coach" you into driving in a more mileage-friendly manner.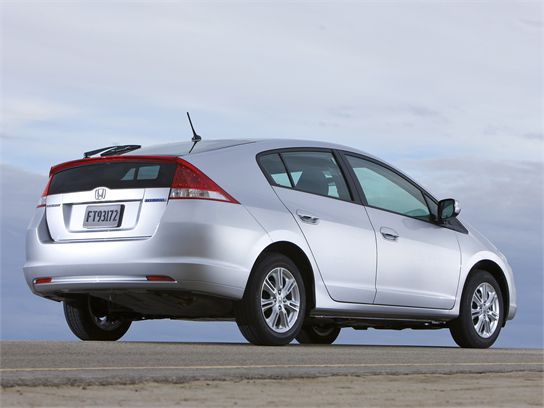 Page 5
Honda has devised the John Wooden of vehicle devices to guide you as you drive. Fuel-saving maneuvers like smooth acceleration and braking are rewarded with a glowing green speedometer and a graph that accumulates digital "leaves" the more economical your trip becomes. The idea is to encourage ideal driving through visual feedback cues.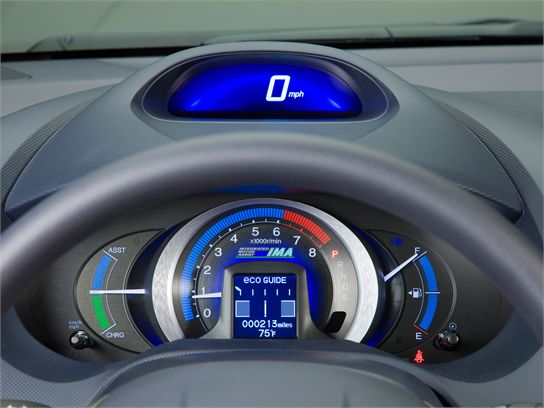 Page 6
I wouldn't say they quite look the same, but inevitably when you try to maximize both aerodynamics and practicality you end up with a particular shape. I'd say more of the Insight influences come from the Honda FCX Clarity fuel cell vehicle.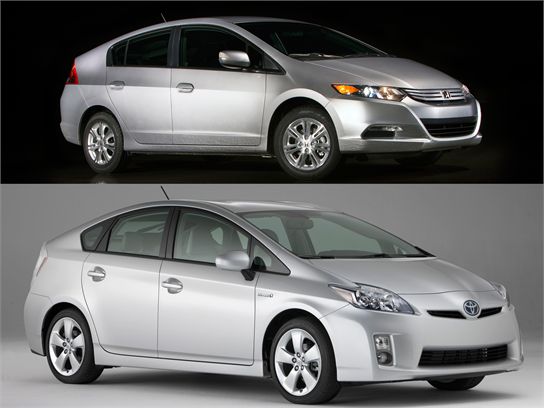 Page 7
If by "drive like a hybrid" you mean like the performance dynamics of a refrigerator on wheels, the answer is no. Autoblog Green in their first drive of the vehicle actually claimed it was "a shockingly fun car to drive in a spirited manner." This shouldn't surprise given its platform is based on a modified Honda Fit, which is a relatively fun car to drive. Not thrilling, but small-car fun.

Page 8
It's a good question. We take safety for granted these days, but Honda has packed lots of technology into the Insight, from standard side curtain airbag to available vehicle stability control. It even has pedestrian injury mitigation designs like an impact energy-absorbing hood for the blind people who can't hear your silent hybrid approaching (don't laugh, it's a problem).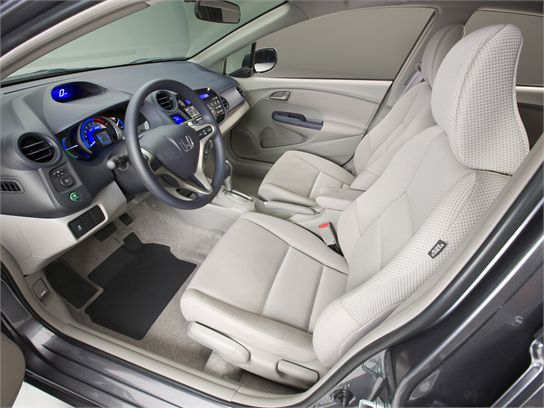 Page 9
I don't know if magical is the right word, but you are correct about the existence of a button that triggers "ECON mode." This forces the vehicle to, among other things, operate air conditioning more in recirculation mode and limits power by 4% (unless needed under full throttle situations). It also shoots fairy dust out the vehicle tailpipe at stop signs.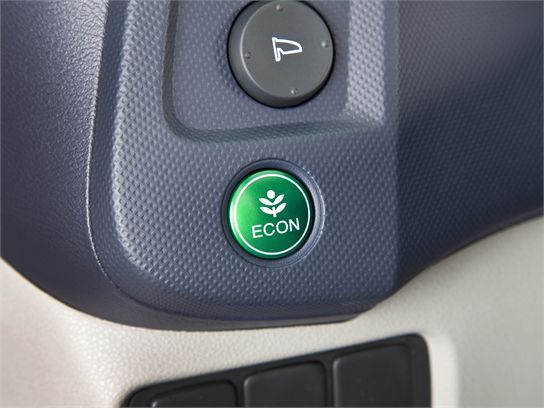 Page 10
The only real big option on the vehicle is GPS navigation with Bluetooth. Stepping up from the base LX to the EX gains you things like paddle shifters for the transmission, a USB-hookup for MP3 players, and vehicle stability control.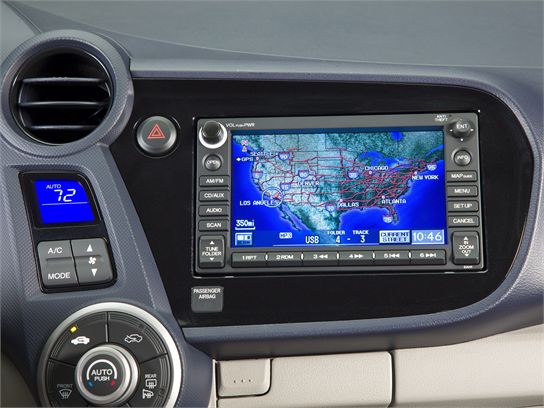 Page 11
Funny you should ask; yes, it will fit. Just don't bring the kids shopping with you on that day because there won't be anywhere for them to sit.