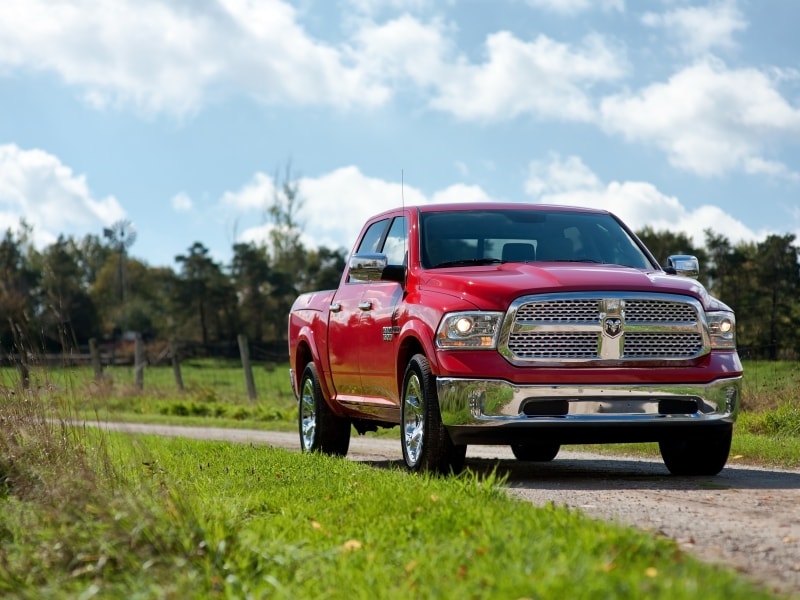 2015 ram 1500 ecodiesel
After recently announcing it would boost production of the 2015 Ram 1500 to meet sizzling demand, the Chrysler Group now has increased the number of diesel-powered trucks that will help fill out the new production. In fact, the production mix of EcoDiesel models will jump to a full 20 percent of the 2015 Ram 1500 total, as customers continue to flock to the first modern-day half-ton pickup to offer a diesel engine.
As regards the size of that flock, well, Ram doesn't break out sales figures for the EcoDiesel model, but overall deliveries for the brand's pickup line reached 43,775 units in August. Even disregarding HD truck sales—and knowing that production and sales figures are rarely in perfect alignment—a 20 percent take rate on the new engine would mean some 8,000 diesel deliveries last month. According to the HybridCars.com dashboard, the best-selling diesel vehicle for which sales totals are readily available was the VW Jetta, with less than half that total (3,988 deliveries).
Which makes sense when you remember that the V6 turbodiesel for the 2015 Ram 1500 EcoDiesel model serves up 240 hp, 420 lb.-ft. of torque, a 9,200-lb. tow rating and EPA grades of 20 mpg city/28 mpg highway/23 mpg combined. In other words, the full-size 2015 Ram 1500 EcoDiesel actually delivers slightly better EPA marks than the mid-size Chevy Colorado four-cylinder truck—graded at 20/27/22—while also serving up a 5,700-lb. towing advantage compared to the Bowtie product.
Of course, it's also worth noting that the least expensive 2014 EcoDiesel model comes in at about $28,000, with pricing not yet set for the 2015 Ram 1500 roster.
Said Bob Hegbloom, president and CEO of the Ram Truck Brand for the Chrysler Group LLC: "Innovation sometimes comes with risk, but being first to market with a diesel engine for the half-ton segment has shown to be a great decision for the Ram Brand. The Ram 1500 EcoDiesel is a game-changer in the industry, and has proved to be a key to conquest sales over our competitors."