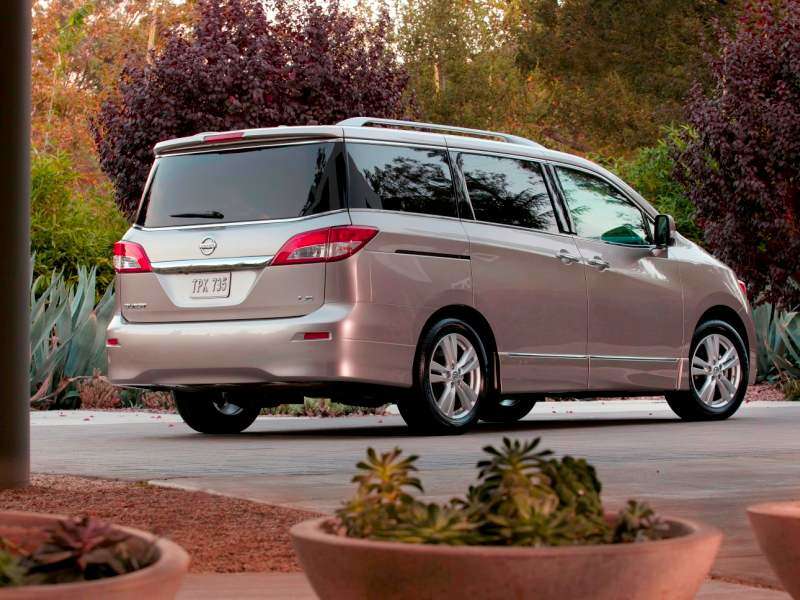 With an MSRP of $25,990, the 2014 Nissan Quest will cost just the same as the 2013 model, offering the same content and tasked with the same mission: elevating sales to the same relative levels as the rest of the brand's core products. After all, despite Nissan scoring record overall sales this year, and seeing its Nissan Versa, Nissan Sentra, Nissan Altima, and Nissan Rogue all post highly competitive numbers in the heart of the marketplace, the Quest just cannot seem to find that kind of traction.
Last month, for example, the big four minivan entries all surpassed the five-figure mark for deliveries, ranging from the 11,064 sales posted by the Honda Odyssey to the 12,630 sales from the segment-leading Chrysler Town & Country. The Nissan Quest sold 1,426 units in August, although that actually marked an impressive 17.6 percent gain and a notable turnaround from earlier in the year. Even with that jump, Quest sales remain firmly in the red for the first eight months of 2013, showing a 29.2 percent decline.
But that might mean good news for minivan customers, since the 2014 Nissan Quest is one of the most stylish players in the segment, offers a competitive menu of technologies, and already owns a strong value position as compared to most of the competition. Here's the current pricing leaderboard for today's full-size minivans:
2013 Chrysler Town & Country—$30,620
2014 Honda Odyssey—$28,825
2014 Toyota Sienna—$26,920
2014 Nissan Quest—$25,990
2014 Kia Sedona—$25,900
2014 Dodge Grand Caravan—$19,995
Now, the Grand Caravan is undoubtedly the bargain of the bunch, although that starter model doesn't offer much in the way of amenities, but the Quest is almost $1,000 less expensive than its next closest mainstream rival. And that's before figuring in any incentives/discounts being offered by Nissan dealers eager to play catch up with the minivan big boys.
Oh, and truth be told, there has been one upgrade for the 2014 Nissan Quest, with two new exterior colors added to the palette, Titanium and Gun Metallic.