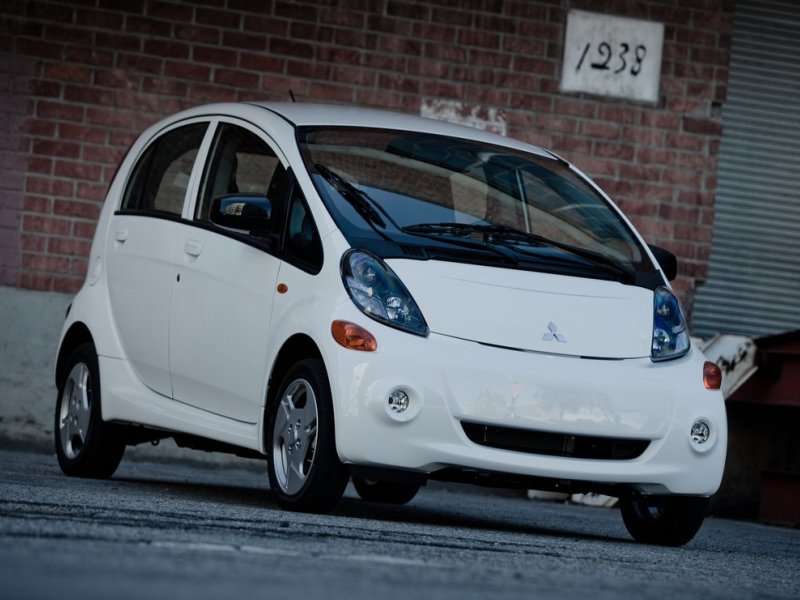 Coming off a month in which Mitsubishi sold a bare dozen units of its compact EV, the automaker is looking to goose sales by reducing the MSRP of the 2014 Mitsubishi i-MiEV by $6,150. With a new starting point of $22,995, the car is now the least expensive all-electric car in the country, and it's still eligible for the government's $7,500 tax credit for EV purchasers. That brings the net cost down to $15,495, and if you happen to live in a state like California, which offers an additional $2,500 in EV incentives, you could conceivably find your way into a 2014 Mitsubishi i-MiEV for just $12,995.
And while drastic price reductions have become the norm for the segment, a number of Mitsu's rivals launched their low-cost entries by reducing content. Such is not the case with the 2014 Mitsubishi i-MiEV, however. Despite its lowered price of admission, drivers will enjoy a higher level of standard features in the car, including:
Heated front seats and side-view mirrors
A CHAdeMO quick-charging port and charge-port lamp
Battery warming technology
Rear-door audio speakers
Upgraded cabin accents, like a leather-wrapped steering wheel and shift knob
A covered passenger-side vanity mirror
Front fog lights and daytime running lamps
Aluminum wheels
Blackout-style door-sash trim
On the other hand, there don't appear to be any changes in line for the powertrain of the 2014 Mitsubishi i-MiEV, which is expected to continue to offer an all-electric, zero-emissions.