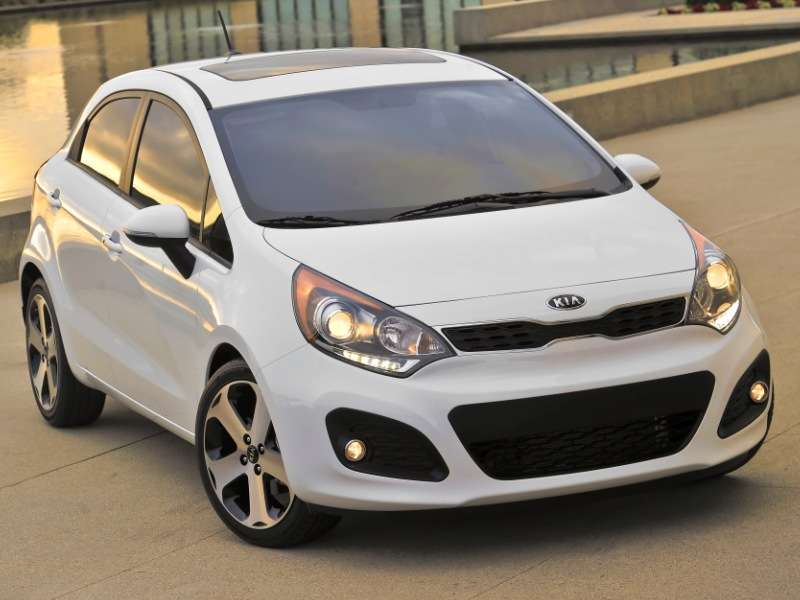 2015 Kia Rio ・ Photo by Kia
Although the Kia brand continues to move relentlessly upmarket with the Cadenza and K900, pricing for the 2015 Kia Rio comes with a welcome nod to its high-value roots: The cost of the 2015 Kia Rio Sedan is unchanged for the new model year, at $14,000, while the price of the 2015 Kia Rio 5-door actually declines by $10—to $13,990. That also marks an interesting departure from industry norms, as most automakers put a premium on their hatchbacks. In fact, in the subcompact segment itself, just three other mainstream brands offer both sedans and hatch entries—Nissan, Ford and Chevy—and in all cases, it's the latter that are more expensive. 
On the other hand, most brands do offer their entry hatchbacks with more content than their sedans, while the 2015 Kia Rio 5-Door EX remains a fairly spartan affair. Missing are not only Bluetooth tech and a multi-function steering wheel, but also more mundane features like one-touch power windows, power locks with remote entry, a tilt/telescope steering wheel, a front-center console and padded armrests. But it does offer air conditioning and four-speaker audio with a USB port, and folks with a sharp focus on versatility will find the 2015 Kia Rio 5-door is the least expensive subcompact hatch in the United States (in a tie with the Nissan Versa Note).
The current pricing leaderboard for those entries:
2015 Kia Rio 5-door—$13,990
Nissan Versa Note—$13,990
Ford Fiesta hatchback—$14,365
Chevy Sonic hatchback—$14,770
Honda Fit—$15,525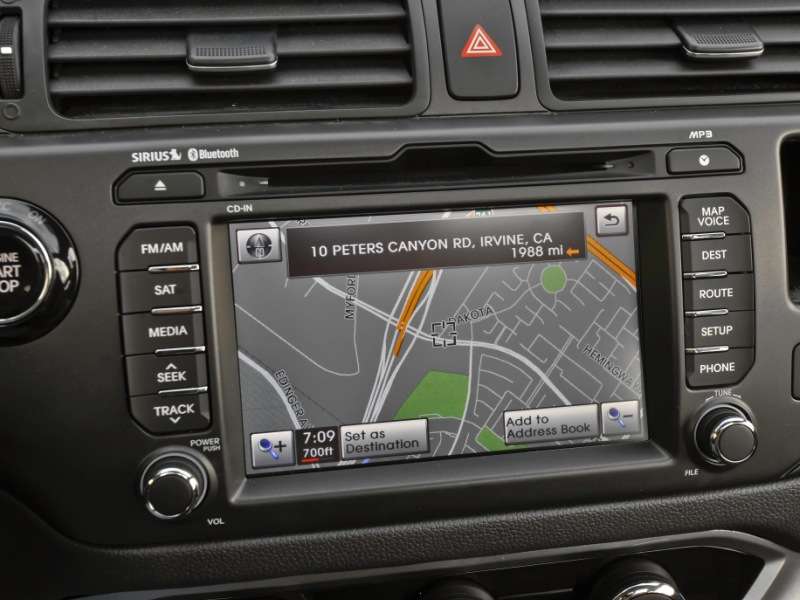 Now, the fact does remain that the 2015 Kia Rio is a bit lower in the rankings when it comes to fuel economy, and especially with an automatic transmission. Thus, while its manual-transmission EPA line of 27 mpg city/37 mpg highway/31 mpg combined matches up well with most of its similarly configured rivals, its identical ratings with an automatic are a few mpg below the leaders. The Nissan, Honda and Ford products can all reach at least 40 mpg highway and 35 mpg combined, and the Fiesta SFE with its new 1.0-liter, three-cylinder turbo, as well as DIY gearbox, can go 31 mpg city/43 mpg highway/36 mpg combined.
Of course, they also cost more, too.