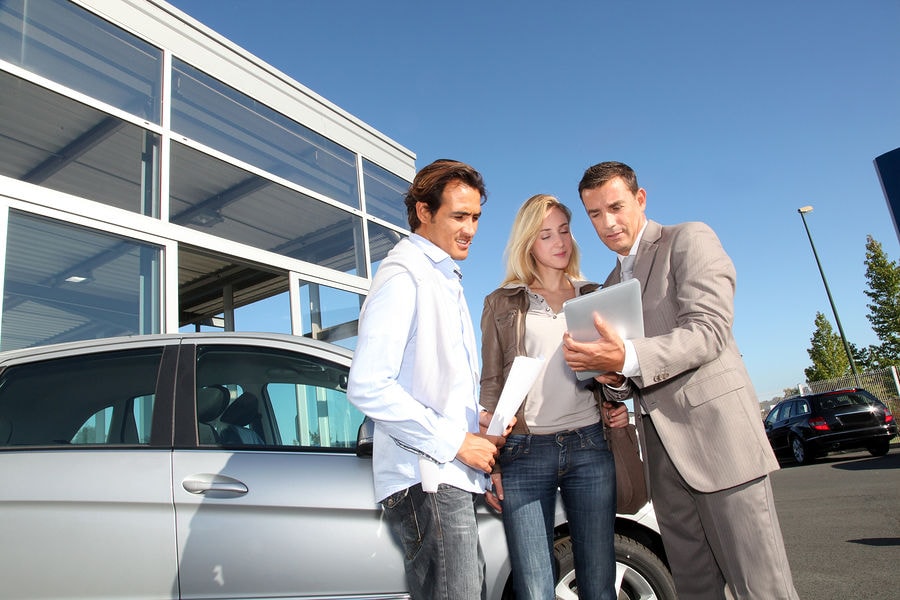 Thousands of times a day in dealership service departments around the country, customers ask, "Isn't it covered by my warranty?" Too many people assume that a car warranty, which provides free repair for a pre-determined length of time or number of miles traveled, is an entitlement. They think that, as a vehicle owner, they have the right to unlimited repairs regardless of environmental conditions, maintenance requirements, the age of the car, or the number of miles on the vehicle. We've got news for them. A car warranty is not an entitlement. Rather, it is an agreement between the purchaser and the car manufacturer. The purchaser is responsible for following the specific maintenance requirements set forth by the car manufacturer with regard to oil changes, inspections, and other wear-and-tear items. By following these requirements and keeping records of the work performed, the purchaser has fulfilled responsibilities to the warranty agreement. Then, and only then, is the manufacturer obligated to perform any repairs due to a defect from poor workmanship or a part that fails during the time and mileage restrictions set forth by the terms of the warranty agreement. That's it! End of story! So why all the confusion? We're convinced that the source of the problem lies in the common consumer misperception that a car warranty guarantees free repairs no matter what the problem. Some 'professionals' in the industry reinforce this attitude by telling consumers what they want to hear: "Oh, no problem! It's covered under warranty!" Then, when it comes time to fulfill the promise and these 'professionals' can't deliver because the problem is not covered, they lie to appease the customer and blame their inability to act on the car manufacturer, or the salesperson, or the service department, or whatever the situation calls for…as long as the excuse sounds believable. And then there are the service personnel who abuse the system by 'sliding things in under the wire,' covering parts/service under warranty that don't actually qualify. This action usually requires the falsification of documents, mileage, Vehicle Identification Numbers (VIN), time periods, etc. It is these kinds of activities that further reinforce the consumer attitude that a warranty is an entitlement and not an agreement. Because of such practices, car manufacturers now scrutinize every warranty claim that comes through the system. Whenever anything questionable comes up, the magnifying glass comes out with laser-like intensity. Such close inspection of warranty claims is interpreted by the consumer as an attempt by the manufacturer to get out of covering a particular repair. However, in reality, if the repair in question doesn't qualify under the warranty terms then the manufacturer shouldn't be held liable for the cost to fix it. This lack of qualification can be due to a number of conditions, ranging from abuse of the vehicle, expiration of the warranty because of time or mileage, or a part that is not covered as per the agreement. So often we hear stories from consumers and service personnel about warranty nightmares in which there was perceived coverage…then reality struck. Educating yourself is the key to avoiding warranty misunderstandings. Make sure you know what's covered and by whom. Read your warranty agreement carefully, fulfill your maintenance obligations, keep all your paperwork as proof that you've faithfully taken care of the car, and then you can expect the manufacturer to uphold its end of the deal.
New Car Warranties
Every new car comes with a warranty, and some used cars have one, too. New car warranties are comprehensive and most cover every part of the vehicle for at least the first 12 months or 12,000 miles. After that, various warranties are offered for the different parts of a car. Used car warranties are usually limited, guaranteeing protection from defects for only a few months or a couple thousand miles – except when it comes to Certified Pre-Owned vehicles, which often extend the original powertrain warranty and provide added peace-of-mind on other vehicle systems. Here are the most common types of new car warranties and what they cover: A warranty covers the entire car, excluding regular wear-and-tear maintenance items (unless otherwise specified). Typically, this kind of warranty covers the suspension, powertrain, drivetrain, electronics, steering, braking system, emissions systems, exhaust system, and other major parts of the vehicle. A warranty covers engine components such as the engine block, cylinder heads, intake/exhaust manifolds, injection systems, flywheels, crankshaft, pistons – basically anything related to the vehicle's power plant. The warranty refers to anything that drives the wheels, such as the transmission, axles, wheel hub assemblies, transfer case, auxiliary gearbox, differentials, driveshafts, clutch, pressure plate, etc. A warranty covers rust-through perforation of your car's sheetmetal. Surface corrosion from nicks, chips, and scratches are not covered because this type of damage is not the fault of the manufacturer and is usually due to environmental conditions and lackluster car care. Coverage varies with each manufacturer, so check your warranty information or check with your dealer for specific details on coverage. The warranty is separate from other warranty coverage for your car. The federal government requires that carmakers provide extended warranty coverage on emissions systems to ensure that they pollute less over a longer period of time. Typical coverage is seven to eight years and 70,000 to 80,000 miles. If you have an exhaust or emissions problem on a late-model vehicle, make sure to check with your dealer on emissions warranty coverage before paying for the repair. Most warranties won't cover "wear-and-tear" items, those that are considered regular maintenance items but which naturally wear out and are not the responsibility of the car manufacturer. Parts that fall into this category are fan belts, serpentine belts, filters (oil, air, cabin air, transmission), and braking components like pads, shoes, rotors, and drums. Basically, anything that has to do with regular maintenance is considered a wearable item. There are, however, extenuating circumstances under which wearable items can be covered. For instance, if the wearable item breaks because of the failure of a covered part, such as when a brake caliper seizes and causes the brake pads to wear excessively, the wearable item will usually be covered. Another example would be a serpentine belt that fails due to a faulty water pump. In this case, the belt is usually covered. Finally, with respect to new car warranties, remember that warranty repairs are a revenue source for the dealership, though paid at a different rate than normal repairs, so they want you to bring the car back for covered repairs. So when dealers refuse coverage, it's not because they want to. They simply cannot agree to cover the repair based on the warranty agreement and the strict adherence to the agreement expected by the manufacturers. Lately, carmakers have been 'trimming the fat' and paying closer attention to profit margins. Today, every warranty claim that comes through the pipeline is scrutinized, making it much harder for dealers to slide claims in 'under the wire' like they used to. In the old days, when a customer's vehicle was out of warranty by a few thousand miles, dealers would 'fudge the numbers' in order to get coverage for the customer. The carmaker either didn't know the difference or didn't care about the 'finer details' of the agreement. Not any more…every claim is under a magnifying glass and anything questionable is denied.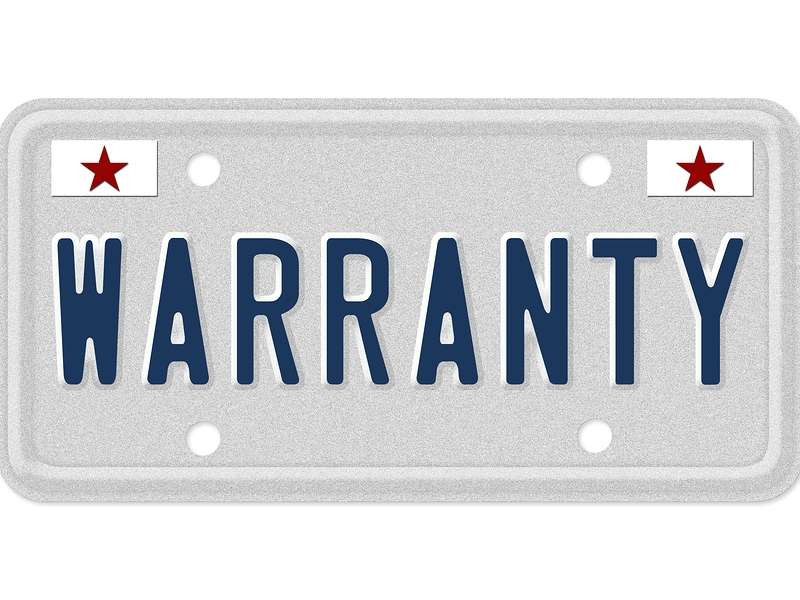 Extended Warranties
If you are planning to keep your vehicle beyond the standard warranty period, or you're buying a used car, we recommend that you consider an extended warranty because the average transmission replacement costs about $2,500, engines cost in the neighborhood of $4,000, and in-vehicle electronics can cost a small fortune to replace. Repairs of this nature can destroy most people's budgets and cause immediate financial hardship. By contrast, an extended warranty is usually about $1,000. Extended warranties have evolved in recent years. Back in the early 1990s, extended vehicle warranties were either offered by the carmaker or by obscure little companies selling consumers a bill of goods. Having been a service manager, I can tell you horror stories of dealing with these huckster extended warranty companies that denied every claim that came into their 'call centers' (sometimes nothing more than a one-room shack in the middle of nowhere). Today, reputable companies like AIG, Allstate, and NAPA have thrown their hats into the extended vehicle warranty ring, adding credibility to the industry and offering genuine coverage to motorists. The caveat here is to research the company before buying. Ask questions such as:
Who is the warranty administrator?
Do they have a good track record?
Are they difficult to deal with?
To whom you can pose these queries? The service department manager or writer at your favorite repair facility can answer your questions. These people deal with extended warranty companies all the time and know which are reputable and which is not. If you decide that an extended warranty is right for you, make sure you know what's covered and what's not, as well as what your responsibilities are to the agreement. Some companies require the use of a particular chemical during scheduled maintenance. For example, the Wynns product warranty brochure says to make sure that you use its additive chemicals in covered components as prescribed by the company, carefully following the recommended time and mileage intervals. If you don't follow these prescribed procedures, any warranty claim made to Wynns is sure to be denied. Some companies offer tiered coverage depending on vehicle mileage, year, service description (how it's used), and the condition of the vehicle at the time of contract purchase. Most extended warranty companies require that you have an in-depth inspection of the vehicle performed by a company-approved inspection station before they will provide coverage. This is perfectly understandable when you consider pre-existing conditions like engine or transmission wear and damage. Other companies offer plans with no deductibles or tiered deductibles. The method of payment of claims varies. Some plans allow for immediate payment to the service provider via the use of a company credit card. These are the best, because the service provider gets paid immediately and therefore is more willing to deal with the extended warranty company. Others plans require that you first pay the bill, and then they will reimburse you later after you send supporting documentation for the claim into their fulfillment department. The bottom line? Learn as much as you can about the company you're dealing with – before purchasing an extended warranty. And don't forget to read the fine print.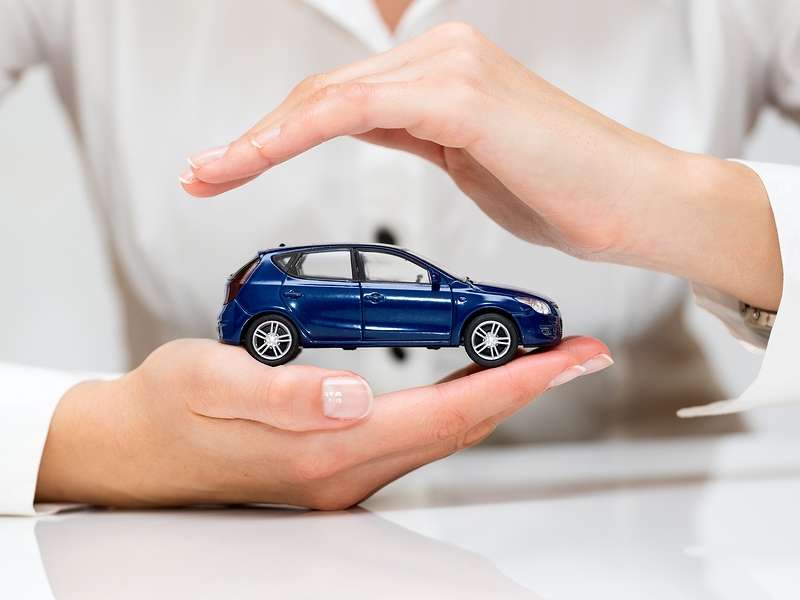 Other Warranties
Sometimes, there are additional warranties on vehicles, though they might not be obvious. For example, vehicles that have been heavily modified usually void the original manufacturer's warranty, so the company performing the modifications will supply their own. There are also 'hidden warranties,' and automaker campaigns that help resolve problems and protect consumers. Conversion vans, limousines, and custom performance vehicles are usually covered under separate warranties for the add-ons that are not installed by the original manufacturer. Be sure to obtain a written warranty disclosure when purchasing any type of heavily modified vehicle. Make sure you (and your dealer) completely understand the ins and outs of such vehicle warranties, because we have witnessed nightmares resulting from misunderstandings about what's covered and what's not after the customer has taken delivery of the vehicle. Conversion companies are responsible for such items as gaskets around special windows, interior illumination such as neon lights, etc. Some vans have special camping packages installed, like rear compartment tents or special towing packages. Make sure you understand all aspects of the these kinds of warranties before you buy. Hidden warranties are typically called 'goodwill adjustments.' Manufacturers sometimes allow their dealers or field representatives to make goodwill adjustments once a vehicle is out of warranty. Decisions to offer goodwill adjustments are based on certain criteria such as owner loyalty, the time the vehicle has been in service, maintenance records, vehicle history, mileage, and whether any service contracts are in effect. Customers may be asked to share some of the cost of the repair with the carmaker in a goodwill adjustment, but if you're brand loyal and maintain your car by the book,never be afraid to ask for assistance. You've got nothing to lose. Campaigns are usually associated with a safety defect and are often used as a positive public relations move by the automaker. Campaigns can take the form of a repair or a warranty extension. Although it is not a recall, the campaign is either an agreement between the carmaker and the NHTSA or it is a course of action the carmaker has taken to ensure the safety of its customers without going to recall. Campaigns, when announced by a manufacturer, are performed at no charge to owners of affected vehicles. Manufacturers may elect to perform campaigns regardless of vehicle age or mileage. Some items fall under their own manufacturers' warranties, which we'll call accessory warranties. For example, tires, after-market stereo systems, and conversion components are not made by the carmaker and thus not covered under the vehicle warranty. You will usually find these warranties in the paper work you received at the time of vehicle delivery. 'Til next time…keep rollin'.
Photos courtesy of Acura, GMC, Hyundai, Mitsubishi