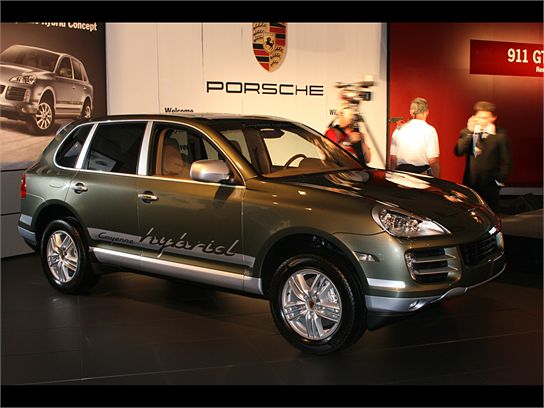 Porsche gave the Cayenne Hybrid its North American debut at the Los Angeles Auto Show, just in time for clean diesel. Cayenne uses a "true hybrid" design, in other words, the electric motor and clutch sit between the gasoline engine and the transmission. Steering and braking systems that normally put a drag on the engine are electric in the Cayenne Hybrid, all in the name of saving fuel. Porsche says the hybrid Cayenne will hit the road at the end of the decade.
by Staff Photo Credit: Automakers
Page 2
Rumors hint at 30 percent fuel savings, and though real-world tests will knock that number down a bit, that won't sway the hordes of rich housewives in southern California, Chicago and NY from jumping at the chance to own an "earth-friendly" Porsche. First an SUV, now a hybrid SUV. What's next for Porsche…a four-door sedan that looks like an elongated 928?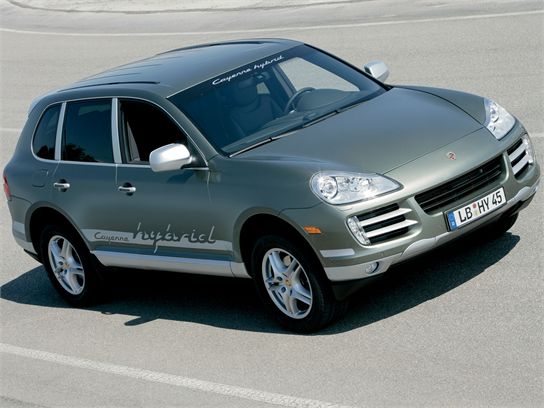 Page 3
Reports put the 3.6-liter V-6 engine under the hood, along with a 54-horsepower electric unit that Porsche says can go up to around 70 mph on juice, and amazing feat considering the ample girth that the Cayenne tosses around.  Of course, power starts from the line will cause the engine to kick on and provide the necessary oomph. So far, the Cayenne Hybrid's engine will be mated to a Tiptronic six-speed transmission. Porsche opted to mount the electric motor inline with the gasoline engine and transmission.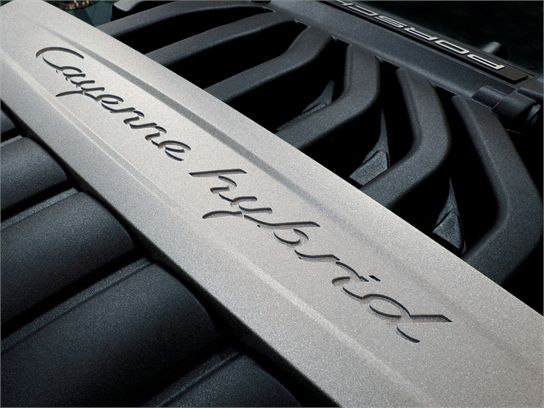 Page 4
The German automaker is trying to clean up its act in terms of pollution, and this is one way they aim to achieve a more earth friendly position. Besides, it's as natural a fit as a Porsche suv, so why not join in and start selling hybrids? Expect the Cayenne Hybrid to hit the road at the end of the decade.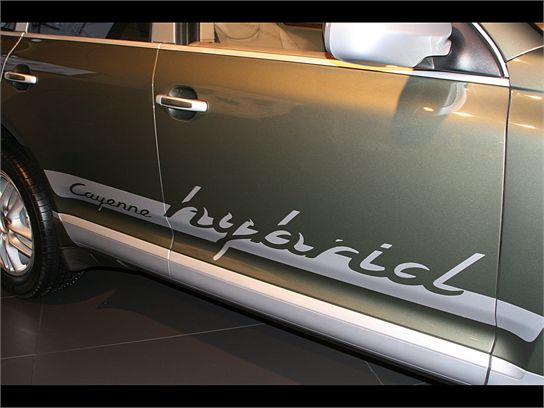 Page 5
Should they decide to, Porsche will have no trouble selling Cayenne Hybrids in America. Consider it: wealthy people who want to make a statement – without any sacrifice – will find this the perfect choice, as it gives you the bling of the Porsche badge, more performance than any other hybrid on the road, and – wow – there's a hybrid badge on the back, too, which means you do care about little Jimmy. At least, you do from the leather-swaddled comfort of your Cayenne chair.