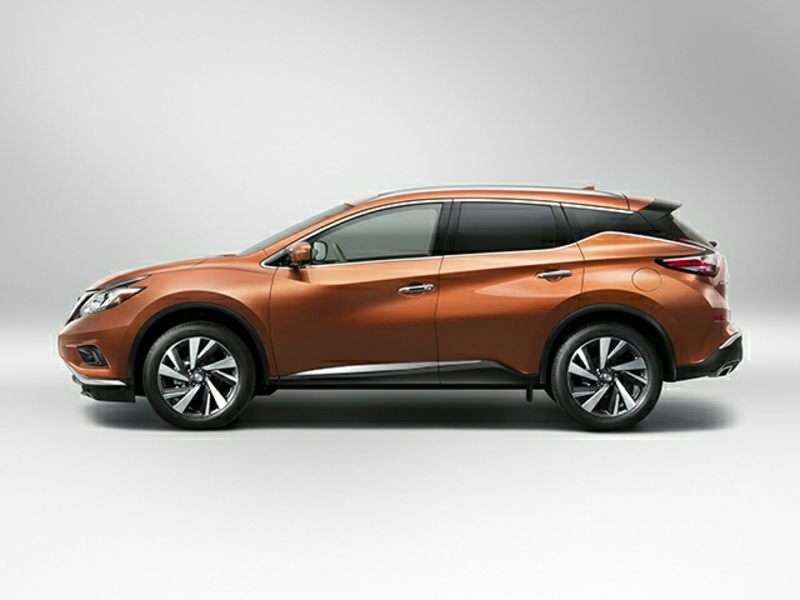 Specifically touting a top new driver-assistance feature, the editors of Popular Science recently named the 2015 Nissan Murano to their list of "Best of What's New" for 2014. The annual recognition program seeks out "the products and technologies poised to change our world" and included 10 automotive entries among its 100 winners.
The difference-maker for Nissan's brand-new two-row crossover, according to Matthew de Paula and Cliff Ransom of Popular Science: "The 2015 Nissan Murano's Predictive Forward Collision Warning system uses a bumper-mounted radar to fire beams beneath the car so it can see obstacles up to 492 feet away. When it spots a slow-moving or stopped car, the system registers the hazard, often before the driver ahead hits the brakes."
Of course, the system does more than just "register" a potential issue; it also reacts, first alerting the pilot of the 2015 Nissan Murano and then, in certain scenarios, engaging the vehicle's Forward Emergency Braking technology to automatically apply the stoppers. And that safety feature is just one of many available with the 2015 Nissan Murano, which further offers up to four cameras and three radar systems to showcase Blind Spot Warning, Intelligent Cruise Control, Cross Traffic Alert, Around View Monitor, and Moving Object Detection.
The party line from Fred Diaz, senior vice president of Nissan Sales & Marketing and Operations in the United States: "Unveiled in 2002, the Murano was a true original—a premium crossover that set the standard for years to come. Now, nearly 13 years later, the redesigned Murano is leading the way once again with an incredible balance of style, comfort, innovation and more. With the Murano set to hit dealerships in early December, this award serves as a great vote of confidence that this vehicle is among the best."
Introducing a new, highly expressive design language, with global production headquartered in Canton, Miss., the completely redesigned 2015 Nissan Murano is expected in dealerships later this year.