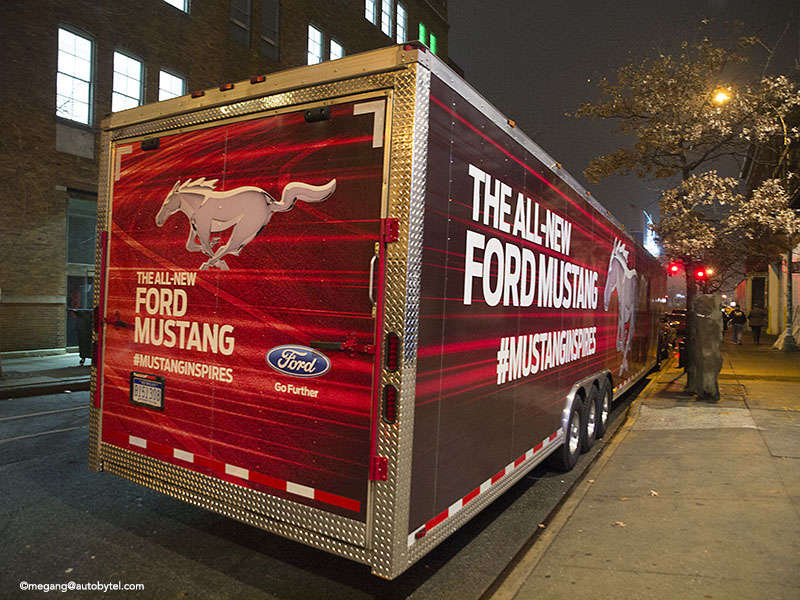 The next generation Ford Mustang rolled into New York City to be revealed by CEO Alan Mulally. Accompanied by simultaneous U.S. reveals in Los Angeles and Dearborn and international reveals in China, Australia and Barcelona - as well as some media leaks - the Mustang has dominated auto news for the first week of December. Autobytel was out on both coasts to see the reveal, so let's take a closer look at the new pony car from all angles, inside and out.
Photo: Megan Green
In profile, the lowered roof and overall stance is apparent. The height is now 54.4 inches on the fastback, over an inch lower than the 55.8-inch 2014 base model.
Photo: Megan Green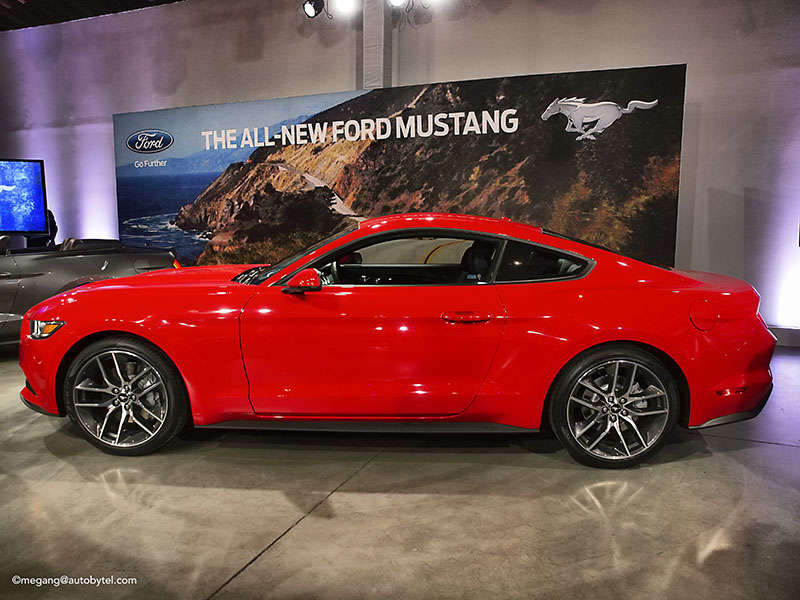 Moving in closer to the front end, note that the characteristic long hood is retained, and the A-pillar has been moved back slightly. The bottom bumper has been pulled back, and is less prominent and bulky.
Photo: Megan Green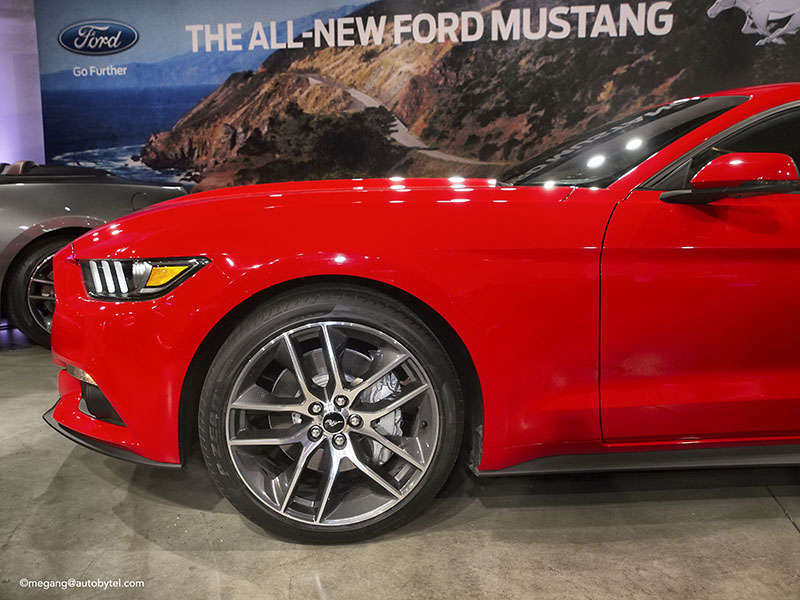 The fierce-looking headlamps have a new shape. The vertically striped lights recall the three vertical "gills" on earlier generation 'Stangs.
Photo: Megan Green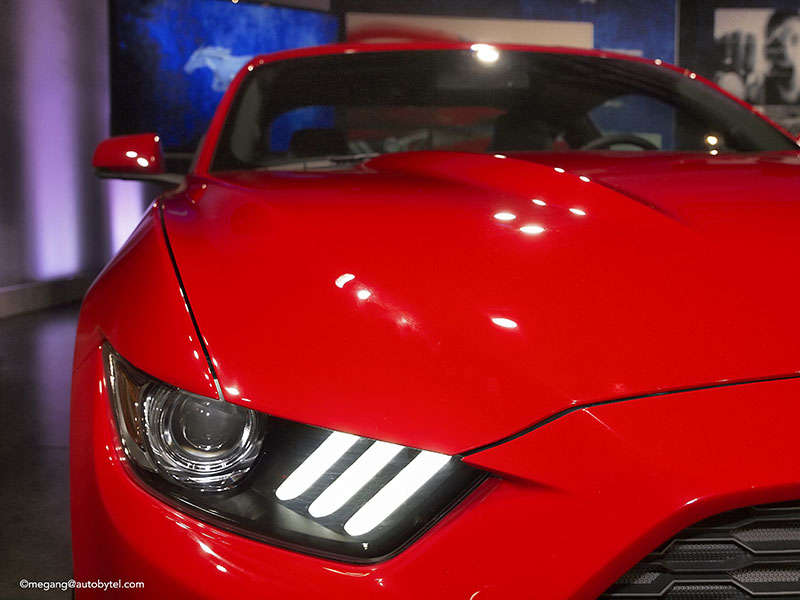 The iconic pony still gallops across the front of the grille. Underneath the aluminum hood is the standard, updated V-6 or powerful V-8 engine, and now a fuel-efficient 2.3 liter turbocharged EcoBoost engine is now available with the Mustang.
Photo: Megan Green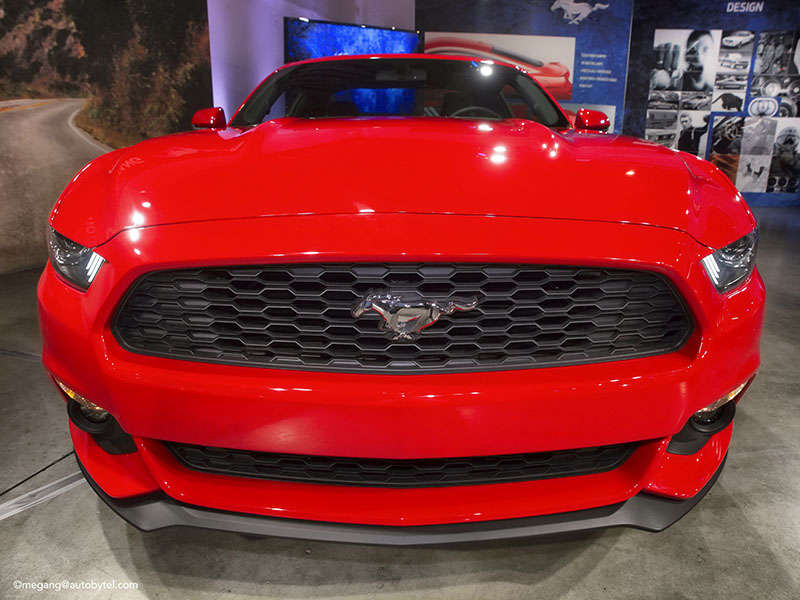 Classic Mustang design cues are retained and modernized; the character line extends along the body, disappearing above the back wheel, and reappearing to lead to the back end. Gone is the indentation before the rear wheel; it's replaced by a smoother, more prominent transition into the curve of the rear fender.
Photo: Megan Green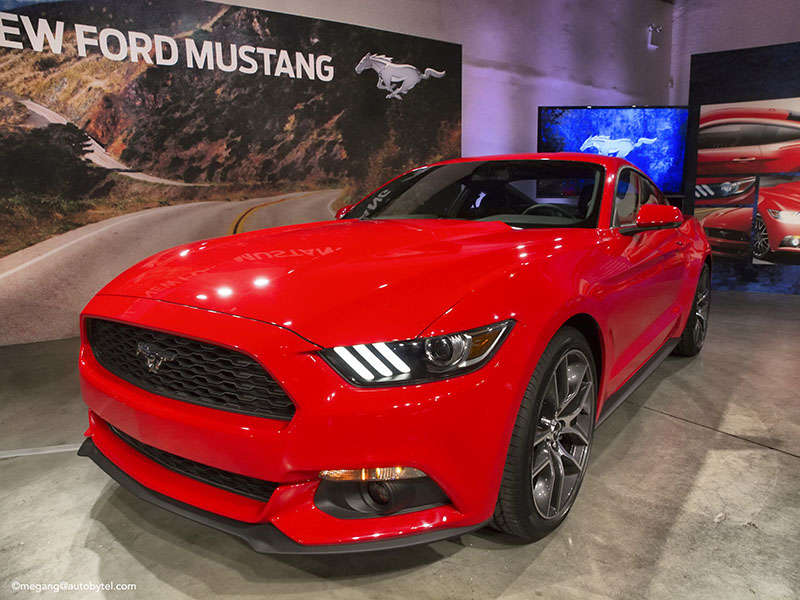 Below that sweet fastback, the rear track is two inches wider than the 2014 Mustang at 64.9 inches. New to the 2015 Mustang which will no doubt expand its global appeal is the switch independent rear suspension, creating a smoother, less teeth-chattering ride.
Photo: Megan Green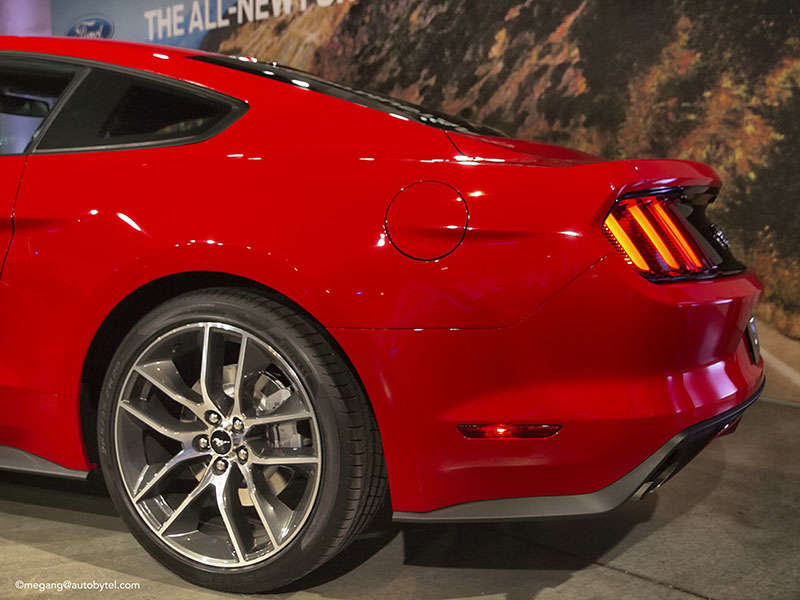 Cargo space has not changed; the trunk can hold 13.5 cubic feet of your stuff. This means it will comfortably house two golf bags, and for the rest of the potential Mustang buyers who don't golf, one large suitcase, a carry-on and a personal item.
Photo: Megan Green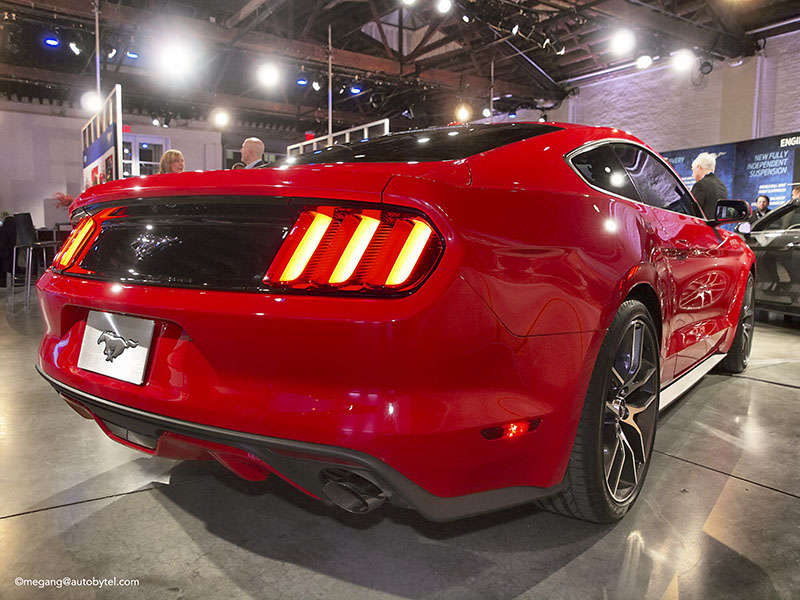 Launched on the same day as the fastback coupe was the 2015 Convertible Mustang. A half inch taller than the fastback, the exterior dimensions are otherwise the same, with a little less shoulder room but more leg room for back seat passengers (with the top up.)
Photo: Megan Green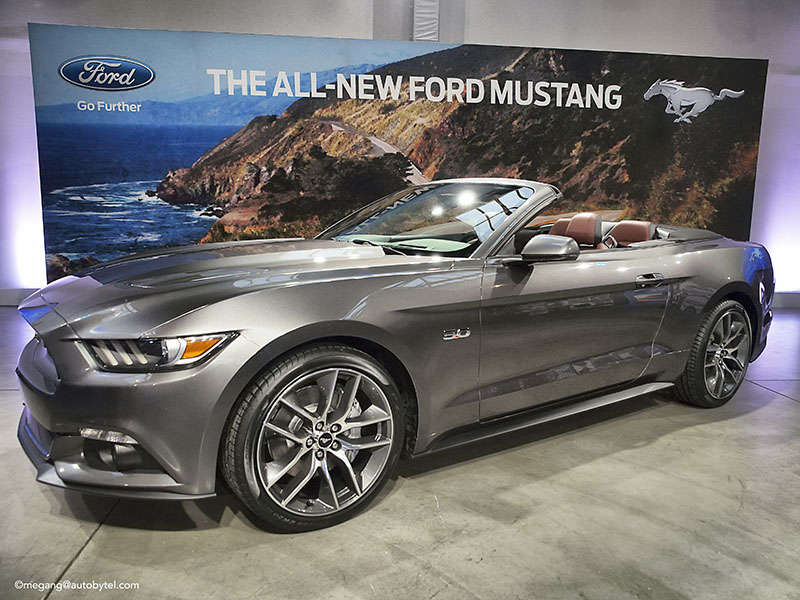 New to both the convertible and the fastback is a pushbutton start. No more keys to fiddle with - an electronic fob unlocks the door.
Photo: Megan Green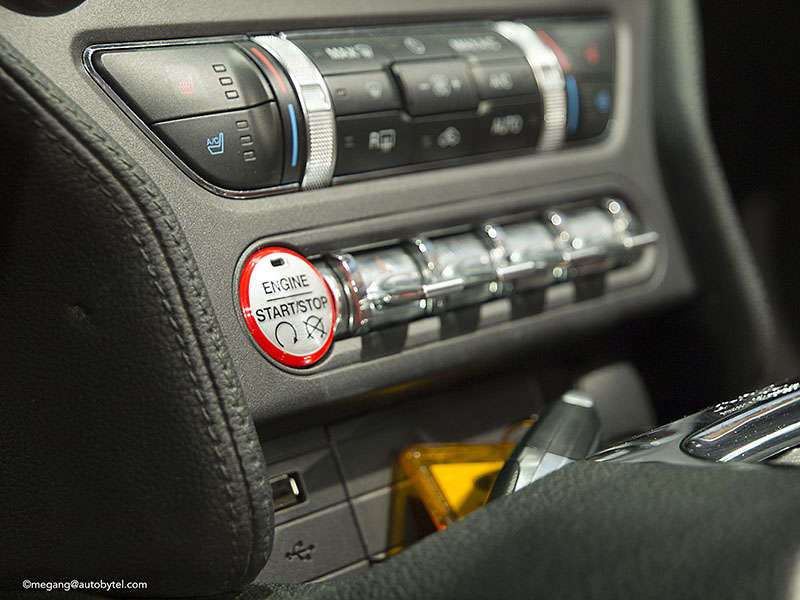 The convertible's layered cloth top lowers more quickly than the previous convertible, and is insulated to mitigate outside noise for passengers.
Photo: Megan Green