A look around Audi's new exotic R8.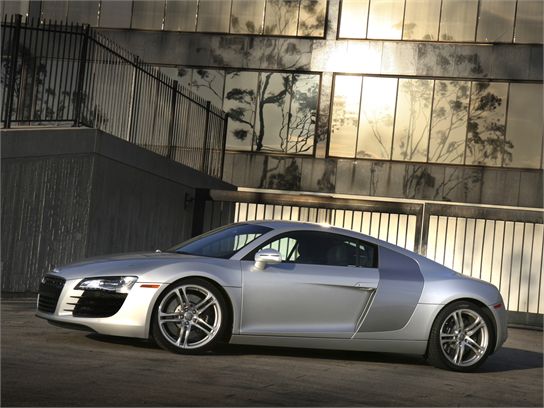 Few cars possess such a presence as the 2008 Audi R8 Coupe Quattro. With serious muscle car looks, super-model lines and a dash of German sophistication, the 4.2-liter V-8 R8 supercar gets you all the attention you can handle, whether you're parked in the big city or cruising down Main Street USA.
By Ron Perry Photo Credit: Ron Perry
Page 2
Low, sleek and distinctive, the 2008 Audi R8 can induce whiplash and a plethora of questions when caught at rest. The side blade just aft of the door is always a controversial element.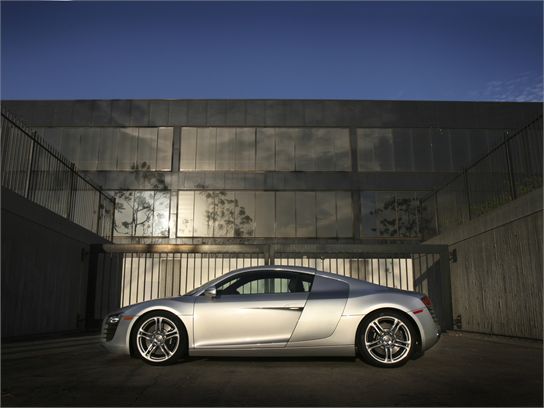 Page 3
The Audi R8 Coupe Quattro doesn't have to be at speed to look fast, but it does look more in its environment with the world blurring behind it. Keeping your foot out of the throttle is a test of your willpower.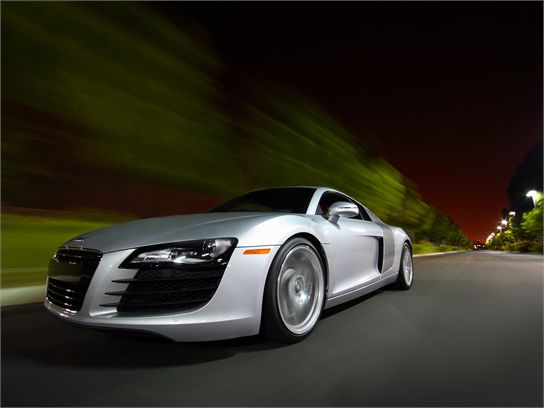 Page 4
The 420-horsepower V-8 engine, set mid-ship, bestows upon the R8 balance and true sports-car validity. The 317 lb.-ft. of torque is distributed to all four wheels via a six-speed manual transmission, while an available R tronic sequential-shift automated manual transmission takes the clutchwork out of your hands, er, feet.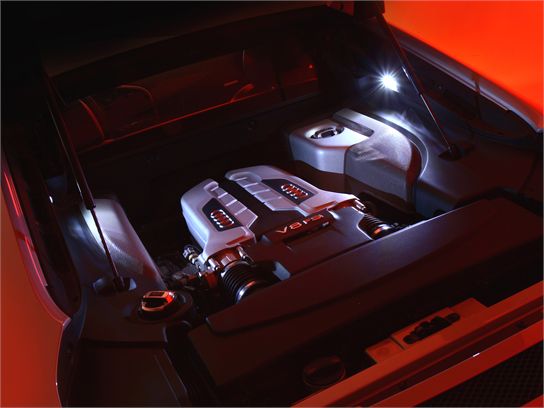 Page 5
Though a serious sports car, the R8 doesn't scrimp when it comes to interior. Fine leather and luxury car appointments encompass you while piloting this Audi supercoupe.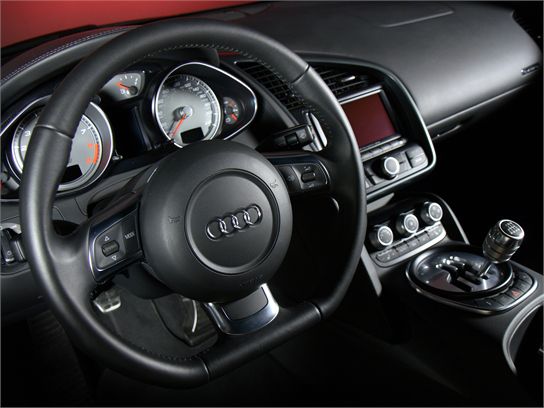 Page 6
Audi could very well have done a body-color fuel flap for the 2008 R8, but instead they chose to carry the design elements down to the billet gas cap. Small touches like these add to the overall design and character of the R8.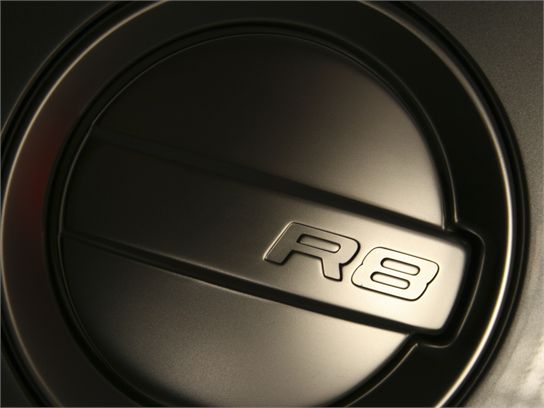 Page 7
A gated billet shifter adds to the sports-car feel of the Audi R8 and also looks pretty darn cool. The six-speed transmission transfers 420 hp and 317 lb.-ft. of torque to all four wheels.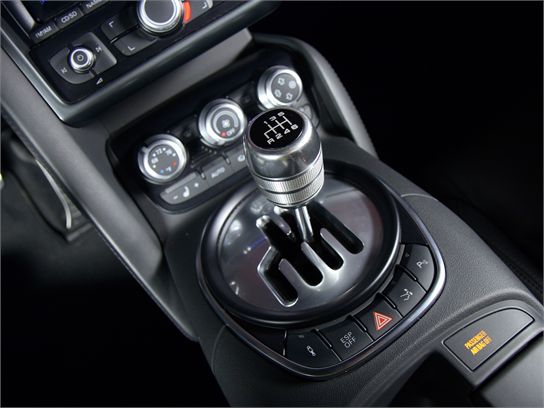 Page 8
Leather sport seats keep you cradled and centered when cornering the Audi R8. Fine Nappa leather or Alcantara is available when ordering your R8.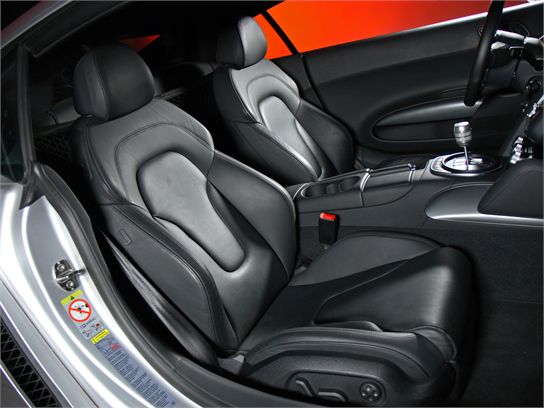 Page 9
Only one choice of wheels is offered on your 2008 R8, these 19-inch, five-double-arm alloys. Each is wrapped in high-performance tires, 235/35R19 up front and 295/30R19 at the rear.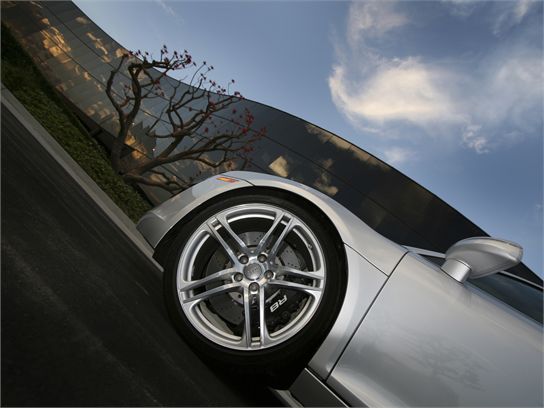 Page 10
Front to rear, the design of the Audi R8 Coupe Quattro is captivating. Few cars can draw crowds like the R8, and from any angle it looks good!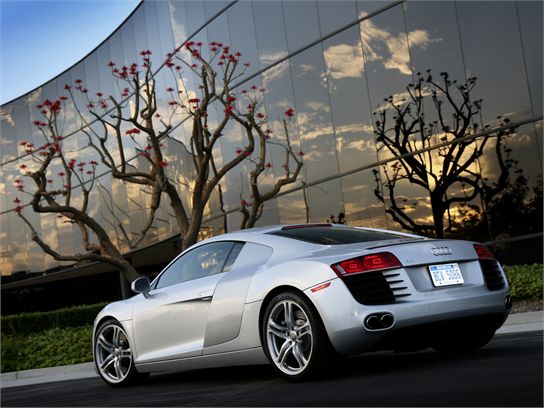 Page 11
Large intakes for gulping air and distinctive LED lighting give the Audi R8 front end an ominous appearance. See one of these coming at you and immediately it can be identified by the LED headlights alone.