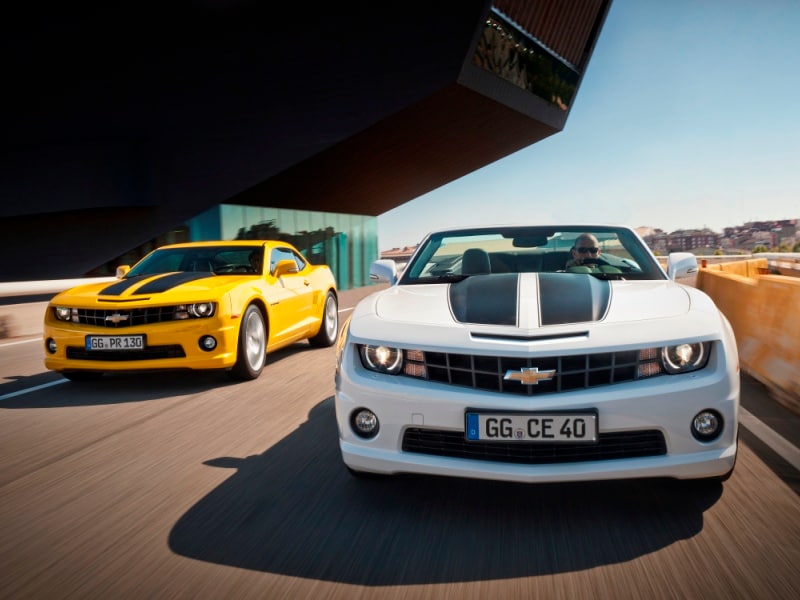 2014 chevy camaro
With today's Chevrolet Camaro, Ford Mustang and Dodge Challenger all at the top of their game, today's enthusiasts are more excited than ever to show off their favorites. And with that in mind, aftermarket specialists Manny, Moe & Jack—aka, the Pep Boys—will soon be launching a new line of licensed apparel and personal accessories featuring not only Chevrolet Camaro and its muscle-car rivals, but also the Chevy Corvette, Dodge Charger and Pontiac Firebird, as well as hi-po brands like Ram, Mopar, Shelby and Honda.
The merchandise is expected in Pep Boys stores by early May, and also will be available online at www.PepBoys.com, with specific items set to include t-shirts, caps, hoodies, pullovers, cell-phone cases and more.
Said Jennifer Wetzel, associate category manager for the national aftermarket service and retail chain: "Pep Boys is thrilled to offer our customers the broadest selection of merchandise available. With Mother's Day, Father's Day and graduations taking places, there's definitely something for everyone on your gift-giving list—or to keep for yourself."