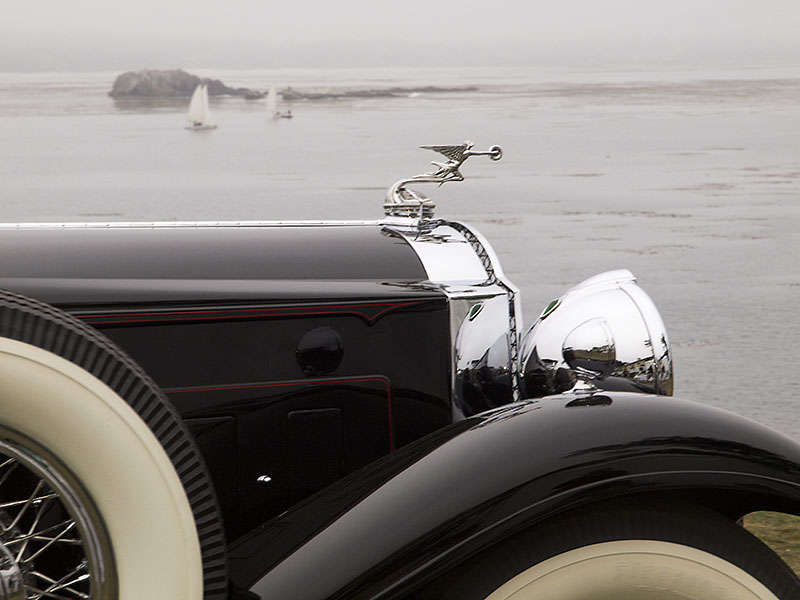 The 63rd Annual Pebble Beach Concours d'Elegance rolled onto the 18th fairway on the famous golf course on August 18, 2013 in what has become not just a showcase of top-notch antique and classic cars, but a showcase for the latest concept cars as well. Four classes of Lincolns were included in the show, and the Lincoln MKC Concept joined the concept lawn.
Photo: Megan Green
A stunner in orange, Felice Mario Boano designed this 1955 Lincoln Indianapolis.I n 2013 at Pebble Beach, it was second place in Class D-4: Lincoln Custom Coachwork Postwar division, and also won the Lincoln Trophy.
Photo: Megan Green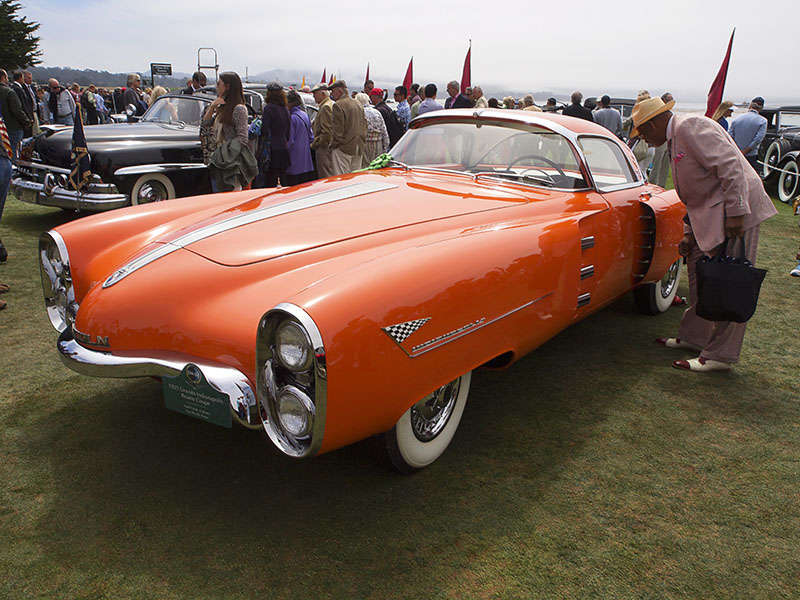 Rounding out the Lincoln curiosities was the 1950 Lincoln Dietrich Presidential limousine with a special bubble top so Eisenhower could stand up and wave to bystanders.
Photo: Megan Green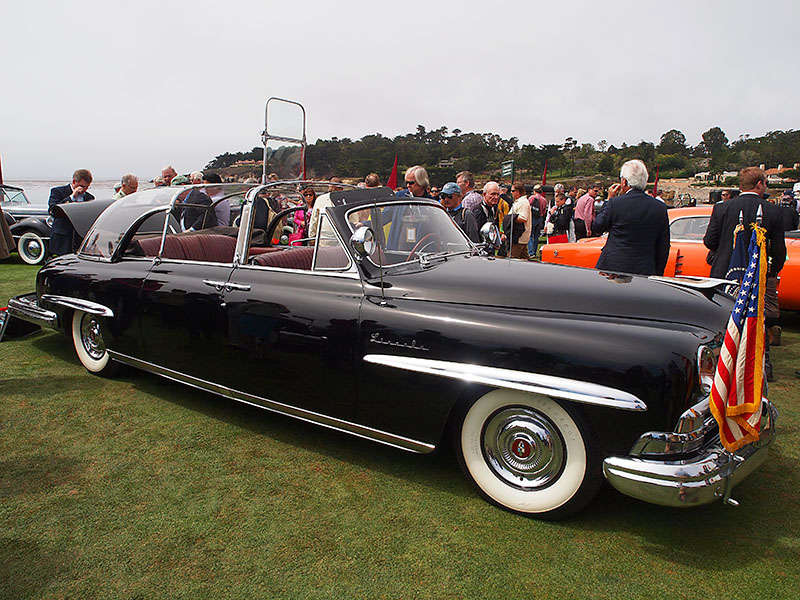 BMW's collaboration with Pininfarina created the one-off Gran Lusso Coupe concept. While lower and sleeker than the production vehicles, it retains classic BMW design cues such as the kidney grille and luxurious leather and wood interior.
Photo: Megan Green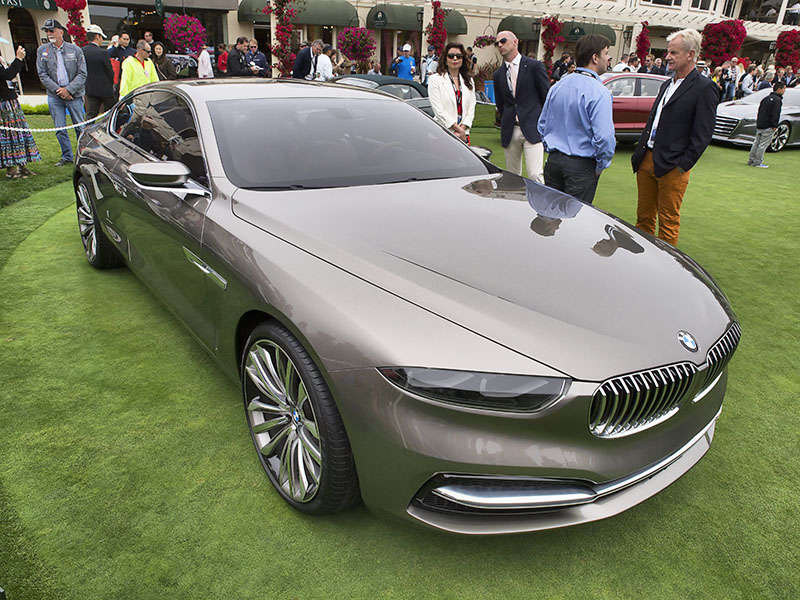 Some design elements are timeless; while there are decades between the 1958 BMW 507 Series II Roadster and the  Pininfarina Lusso concept, both examples unquestionably maintain a familial resemblance. This elegant example was brought from Switzerland to be exhibited at Pebble Beach.
Photo: Megan Green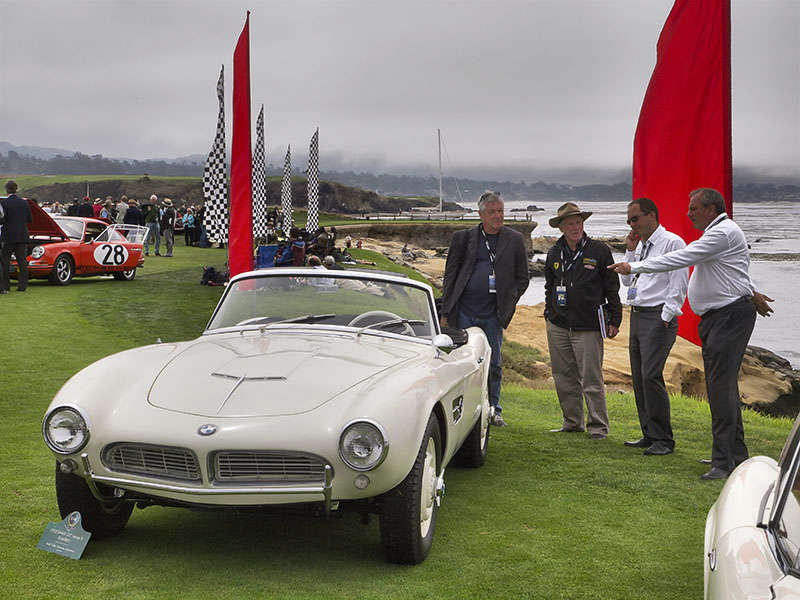 Fronting the Early Race Cars division is a 1908 Benz 105 HP Prinz Heinrich Two Seat Race Car. There were four on the field, and the one pictured here in the foreground won the special Chairman's Trophy.
Photo: Megan Green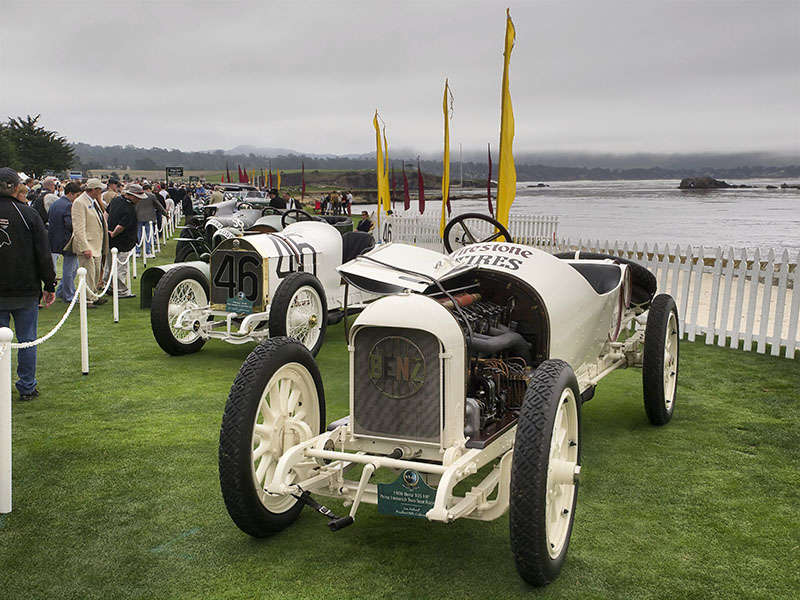 Making its North American debut in Pebble Beach, the Jaguar Project 7 is designed to recall winning Jaguar D-types, and named after seven LeMans wins from 1951 to 1990. The one-off concept is a single-seater with aluminum body panels housing a 55- horsepower 5-liter supercharged V8 engine.
Photo: Megan Green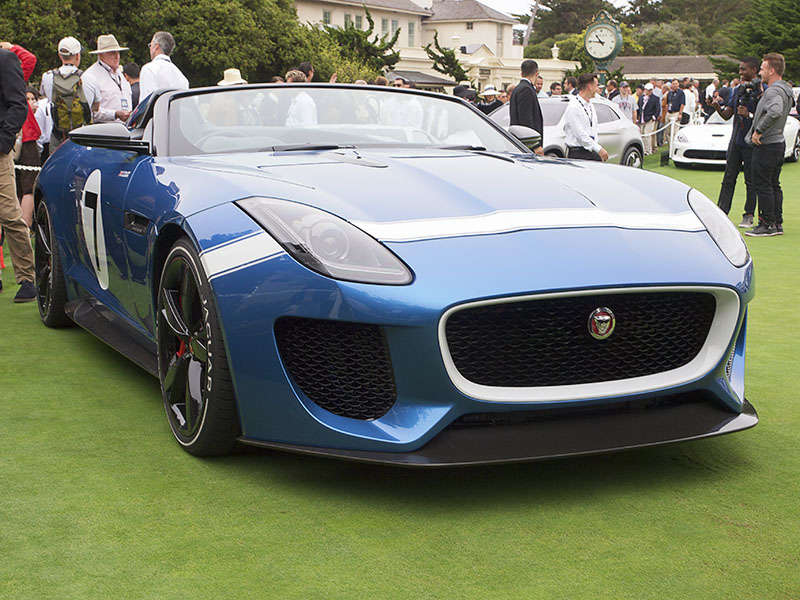 Galpin Motors debuted their design of a modern Ford GTR1. Five inches wider than the Ford GT the design is based on, the streamlined design belies a powerful twin turbo-charged V8 engine capable of 225 MPH. The GTR1 will be available in very limited quantities in either a hand-crafted all-aluminum or carbon fiber body.
Photo: Megan Green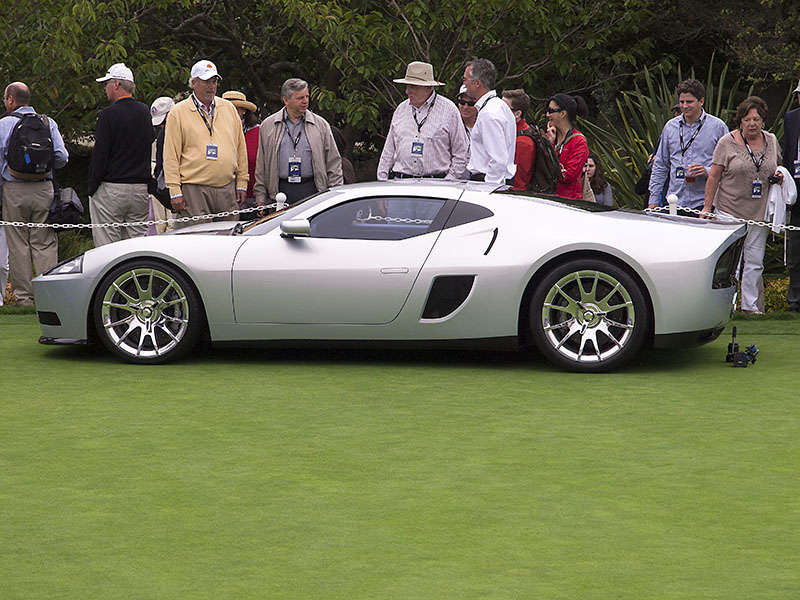 Spyker brought the B6 Venator Spyder Concept to show off. An all carbon fiber body on an aluminum chassis, the aviation-inspired compact convertible sports car has a cock-pit like, leather covered interior and powered by a V-6 mid-engine. Production is slated to begin in late 2014.
Photo: Megan Green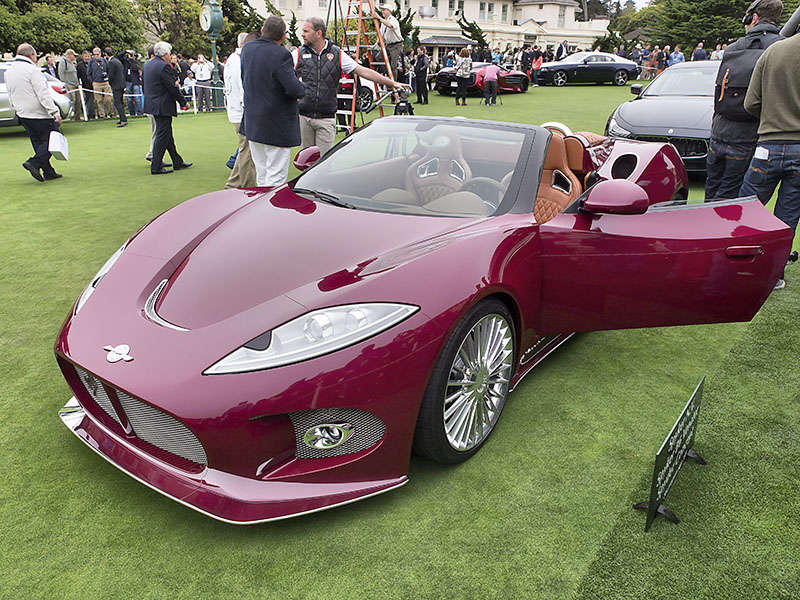 Another North American debut was from the Shanghai-based italian company Inona. The front-engine V12 Vulcano is a combination of combustion and electric motors in a two-door, rear wheel drive vehicle.
Photo: Megan Green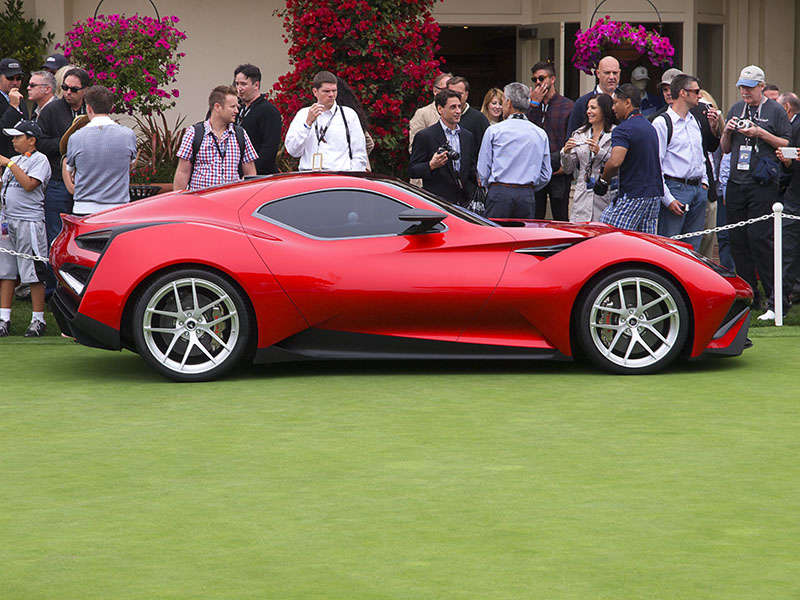 Rounding out a trio of red concept cars is the Epitome by Laraki Designs California. The lightweight aluminum and carbon fiber Epitome with a V-8 front mid-engine will also be made in very limited quantities.
Photo: Megan Green