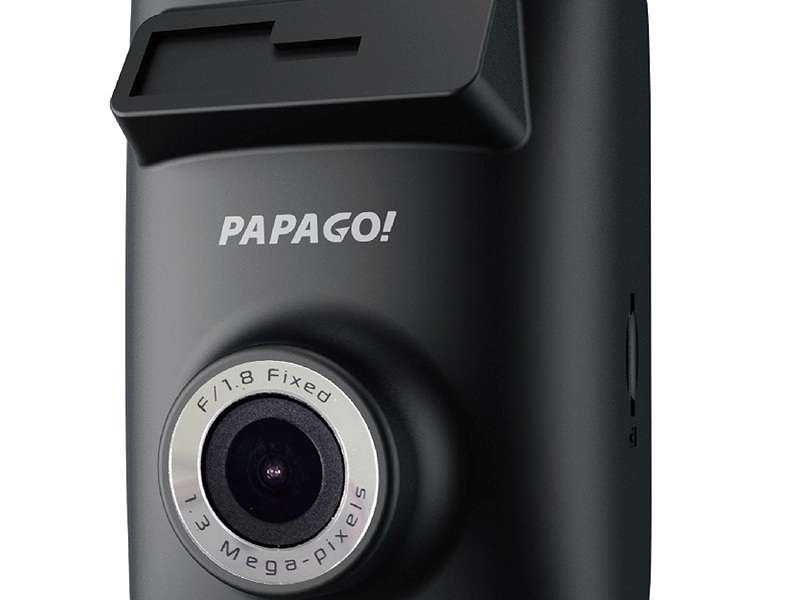 Papago! is a company that makes aftermarket tire pressure monitoring systems (TPMS), sports and fitness watches, action cams, and our focus today, dash cameras. We took a look at the GoSafe 110, their entry level camera, and the P3, which is currently one of their top of the line models.
The GoSafe 110 is a fairly basic camera, recording video in 720p (1.3 megapixel, 1280x720 resolution) video at 30 frames per second with a 126 degree field of view. It has a 2.0 inch LCD screen, and uses a microSD card, which is not included. The GoSafe 110 has a few added features including Stop and Go Alert, a Driver Fatigue Alarm, and a Lighting Reminder to remind you to turn your lights on when it's dark out. The best feature is the Stop and Go Alert,which makes the camera beep when the car in front of you moves away after you've been stopped for 10 or more seconds (the camera's beep is much more pleasant than the horns of drivers behind you).
The P3, on the other hand, is a different animal, full of features including 1080p (3.5 megapixel, 1920x1080 resolution) video at 30 frames per second with a 130 degree viewing angle, GPS, a Lane Departure Warning System (LDWS), Front Collision Warning System (FCWS), as well as all the features found on the GoSafe 110. The P3 has a 2.4 inch screen and comes with a 16 GB full size SD card which contains map data, but also has plenty of free space for video. The GPS integration works well, and you can choose whether to record the GPS location and speed, or a basic map (but it cannot be used for navigation). The Lane Departure Warning System works, even at night, and is better than nothing, but the warning beep isn't very loud or alarming, and by the time it does beep you are already well out of your lane (at least when used with my large car). The Front Collision Warning System works better, and emits a fun sound reminiscent of a missile locking onto target (assuming the missile lock occurred while playing an 8-bit video game).
Both cameras feature Micro-USB ports (but no included cable) that allow you to connect the camera to your computer (a high quality cable is required, it seems as though lower quality cables aren't up to the task of powering the cameras). Once the camera is connected it is a simple process to copy files off of their memory cards. You can also transfer the data to your computer using an SD card reader. The cameras have fully updatable firmware, with a fairly easy update process that involves copying a couple of files onto the memory card.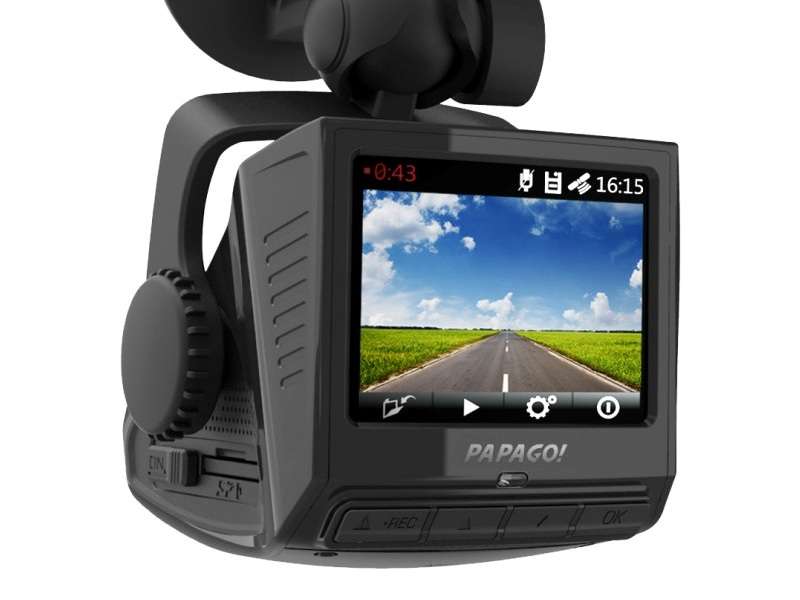 The cameras also feature a micro HDMI port so you can watch videos on a bigger screen. Both cameras come will automatically turn on and off, but only if your cigarette lighter switches on and off with the ignition. The cameras don't have internal batteries, but use capacitors to ensure that they have enough time to properly shut down.
The cameras appear to be well built. I had no problems getting the GoSafe 110's suction cup to stick to my windshield, but to get the P3 to stay stuck I had to use some window cleaner and muscle to scrub my windshield until it was spotless. Being who I am it took some time before I got around to this, and the P3 had a few chances to fall off my windshield and onto the dash and floor, doing so without showing any signs of damage.
When it comes to sound quality, both are quite good, however the GoSafe 110 seems to accentuate the low frequencies a bit, while the P3 does the same with higher frequencies. If your main criteria for purchasing a dash camera is sound and mount quality, the GoSafe 110 is the way to go. Most people however are probably going to want the camera with the best video.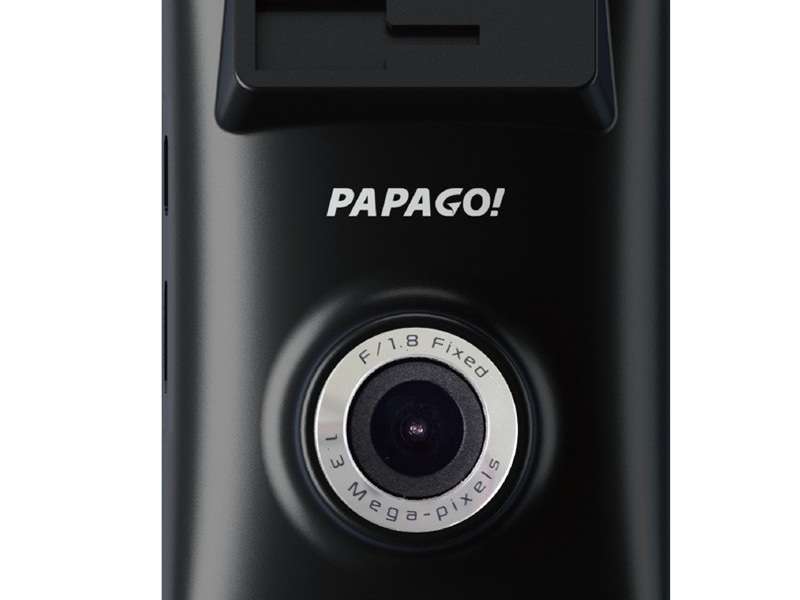 Video quality in the daytime for both models is good, with the video from the P3 obviously looking better than the lower resolution GoSafe 110. In fact, I'm not sure that I'd ever need video of any higher quality than that shot by the P3 in the day. Nighttime video quality is what really sets these cameras apart. During the night the P3's video is smoother and considerably clearer than the GoSafe 110, but both provide adequate detail, even in low light conditions. If you plan on sharing video with friends, the P3 is the camera of choice, especially for videos recorded at night, though be aware that uploading 1080p video can take a long time.
If you're looking for a dash camera, both of these models should make you happy. If you want all the bells and whistles, the P3 is the camera for you. If you just need a basic camera, the GoSafe 110 is an excellent choice, and also works well in combination with the P3 as a rear facing camera. If you're looking for 1080p resolution, but don't need quite so many features, Papago! has a full lineup of cameras, including the new GoSafe 200, which clips onto the rearview mirror, and GoSafe 260 which replaces your rearview mirror with one featuring an integrated camera and screen.