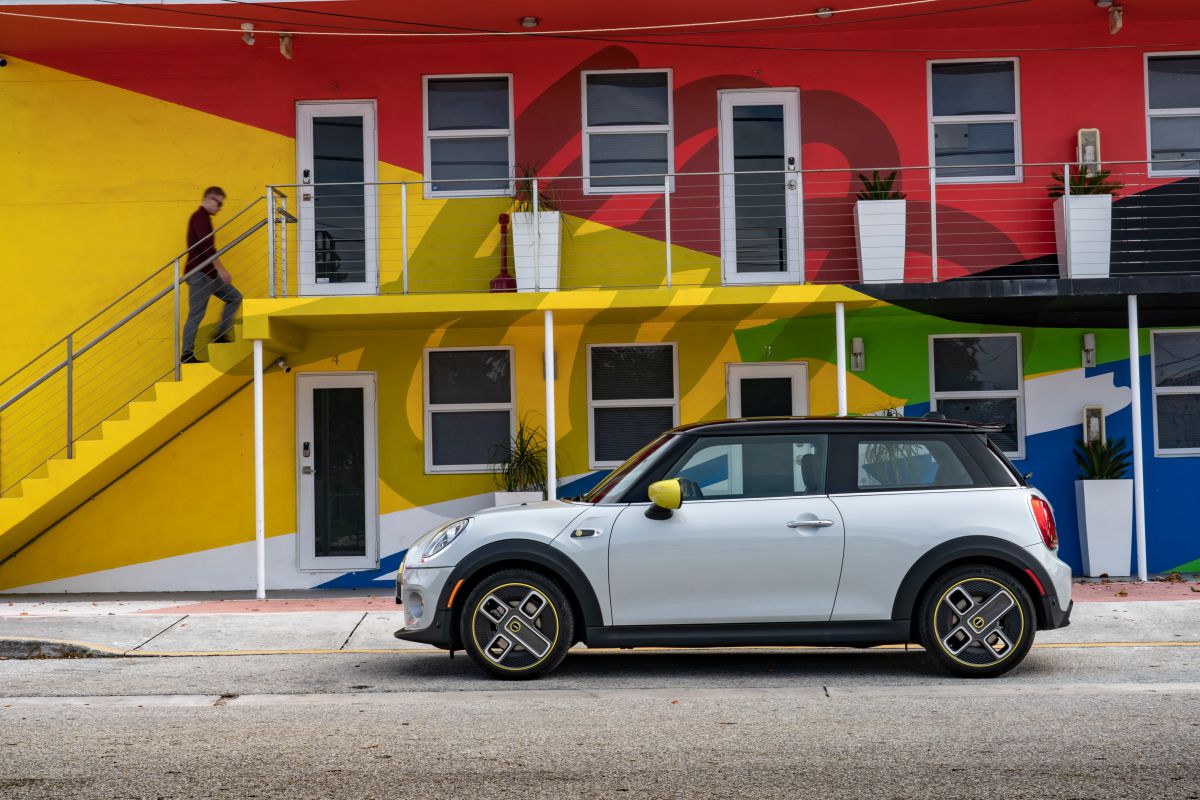 MINI is a different kind of car, for a different kind of drive. ・ Photo by MINI
MINIs aren't for wallflowers. They're small, but mighty — packing in more pint-sized personality than most large SUVs could fit inside their rear cargo areas. They are quirky, fun to drive, and have accumulated one of the largest fan bases among owners you've ever seen. This "cult of MINI" gets the perfect opportunity to fly their MINI pride flags high at a biennial driving event called MINI Takes the States (MTTS).
This year's MTTS was themed, "Rally To the Rockies." Over 3600 MINI owners participated in this epic road trip, rolling through 15 cities and 14 states. The rally had two origins — Portland, OR (Western route) and Orlando, FL (Eastern route). Each route took seven days and converged for a weekend of everything MINI in Keystone, CO. In addition to the good fun and camaraderie the road trip provided, owners also had the opportunity to "#driveforgood" and raise money for Feeding America, MTTS' charity partner. Participants raised funds for over 1 million meals for the hungry, making this much more than a simple car rally.
We were able to join in on the western route for a bit of the fun. Joining the group in Santa Fe, NM, we were floored by the number of MINIs at the rally spot. There were plenty of Coopers, Clubmans, and Countrymen on display – many with bold colors, "costumes" and wraps, and several even towing trailers! About 1000 owners gathered in large parking lots to show off their cars and chat with each other from 7-9am. When it was time for the driving to begin, the cars made a huge line to hit the route together, causing quite a stir at each origin. As the day went on, there was always a constant stream of MINIs along the route — we'd never seen anything like it!
MINI also gave fans a treat by unveiling the new MINI John Cooper Works International Orange Edition during the event. Styled in bright orange with black checkerboard accents, the car was just as exciting to look at as to drive. Since the JCW models are so beloved by MINI enthusiasts, MINI made a smart move in premiering its latest model during the rally. The car is packed with features like Panorama Roof, Keyless Entry, Heated Front Seats, Harman Kardon Sound System, Head Up Display and a Touchscreen Navigation Package.
Having personally owned a MINI Cooper before, we were quite impressed with how refined the car has become while still maintaining its fun-to-drive personality. In the past, road trips in our MINI were always fun, but if you weren't the driver, you felt a little beat up after long distances. Also, using a phone with Bluetooth in the car was difficult, due to the loud noise in the cabin. After driving both a 2018 Clubman and a 2018 2-door hardtop, we were pleasantly surprised at how much smoother the ride has gotten and how much quieter the cabin has become.
It's hard to think of a brand in the automotive space that evokes more passion and enthusiasm than MINI. Participants didn't stop at just decorating their cars; they were wearing t-shirts, hats — even shoes, all boldly emblazoned with the MINI brand. Just being part of the rally for three days, we couldn't help but feel the MINI love. Carving through the Rocky Mountains, feeling so small in forests so majestic, was an experience we won't soon forget.