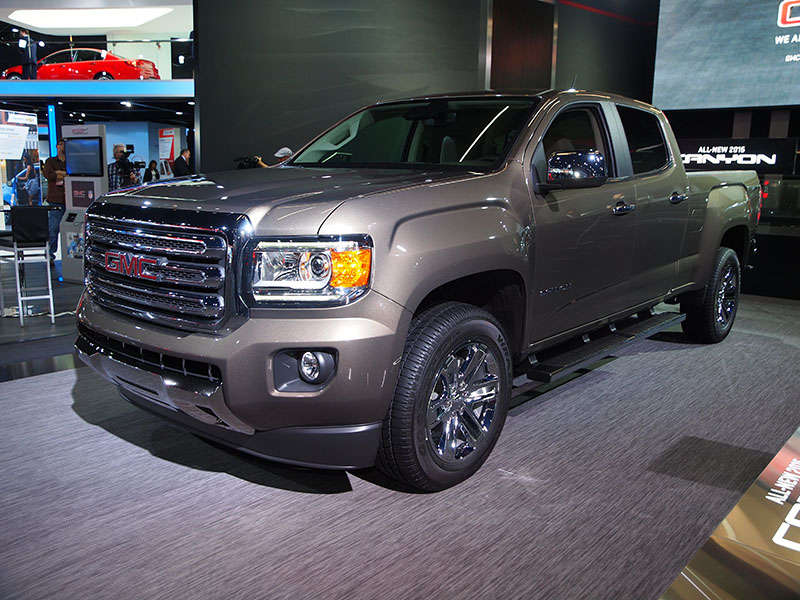 After growing customer interest finally motivated GM to build its next-gen midsize pickups—the 2015 Chevy Colorado and GMC Canyon—folks are now finding out just what will motivate those new trucks themselves: A standard 2.5-liter, four-cylinder engine that makes 200 hp and 191 lb.-ft. of torque and an available 3.6-liter unit that makes 305 hp and 269 lb.-ft. of torque.
That's the recent news from the GM powertrain department, which released those figures while also noting that: "Both engines are based on proven engine designs found throughout the General Motors family, but are optimized for the demands of truck use with the latest technology for improving performance and efficiency."
As a result, the engines still showcase modern-day refinements like direct injection, variable valve timing and jet-spray piston cooling, but they also deliver a bit more torque a bit lower in the power band, allowing a properly equipped 2015 Chevy Colorado to tow up to 3.5 tons. Managing that power is a standard six-speed automatic transmission, again re-tuned for truck customers and offering functionality enhancers like auto grade braking and tow/haul mode; however, to cater to a wider range of truck users, a six-speed manual also will be offered in "select extended-cab 2WD models."
The 2015 Chevy Colorado will offer all of today's latest Bowtie benefits, too, ranging from the newest MyLink connectivity/infotainment tech to popular driver-assistance systems like a rearview camera (standard) and available forward-collision and lane-departure alerts.
The party line from Anita Burke, vehicle chief engineer for GM Midsize Trucks: "Every decision we made considered the wants and needs of midsize truck customers. The 2015 Chevrolet Colorado and GMC Canyon are engineered to deliver class-leading horsepower. Not everyone needs the size or the capability of a full-sized pickup. Now customers have a viable option in a smaller package."
Production of the 2015 Chevy Colorado and GMC Canyon is expected to start this fall at the General's manufacturing facility in Wentzville, Mo.