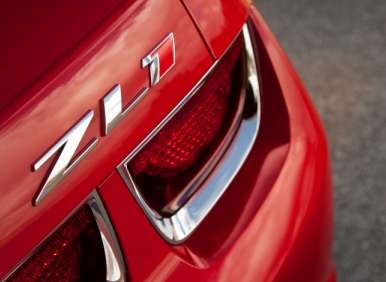 The very first 1969 Chevy Camaro ZL1 ever built—the brainchild of Chevrolet dealer Fred Gibb and pioneering performance engineer Dick Harrell—recently went under the hammer at the Mecum Spring Classic auction in Indianapolis and nailed a winning bid of $400,000. It's a price most observers considered a bargain, too, because of the car's historic position in the Chevy fast-car firmament.
Chevy Camaro ZL1: A History Lesson
Selling cars was a far different business in the late 1960s than it is today, and back then, certain dealers, looking to satisfy a growing demand for high-powered muscle cars, had begun teaming with early tuners to create and sell their own limited-edition customs. One such retailer was Fred Gibb, of Fred Gibb Chevrolet in Illinois, and one such tuner was Dick Harrell. Harrell had leveraged his experience on the drag strips of the American Southwest to become one of the country's top performance engineers and played a significant role in creating one of the first of these types of cars, the "Yenko Camaro" from Don Yenko Chevrolet in Pennsylvania.
After Gibb and Harrell put their heads together, the two also partnered to put together the 1969 Camaro ZL1—featuring a 427-cubic-inch "ZL1" V8 originally developed solely to support Chevy's motorsports efforts. That all-aluminum engine was rated at 430 hp and 450 lb.-ft. of torque and, installed in just 69 Camaro ZL1s, helped the cars run consistent quarter-mile times of under 10.50 seconds.
This particular ZL1 was a top competitor in the American Hot Rod Association's Super Stock Eliminator class from 1969-1971, and it set an AHRA world record with a quarter-mile run of 9.63 seconds (at 143 mph) when configured for Pro Stock racing. Previous owner Bill Porterfield, an Oldsmobile engineer and long-time ZL1 enthusiasts, bought the car in 1988 and restored it to its current pristine condition, wearing its Super Stock livery, before eventually selling it through the Mecum auction this May.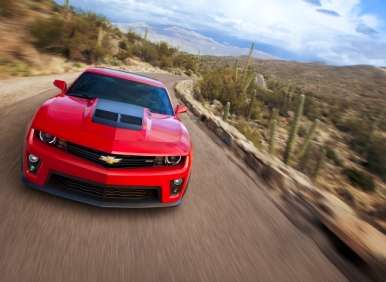 Chevrolet Camaro ZL1: Reborn for 2012
Today's 2012 Chevy Camaro ZL1 carries on the performance tradition of its ancestor as the most powerful production Camaro ever sold by the brand, with triple-digit advantages in both horsepower and torque as compared to the 1969 models. Of course, with 580 hp and 556 lb.-ft. of torque lurking inside its 6.2-liter LSA V8, the 2012 Camaro ZL1 also delivers more power than high-end high performers like the Audi R8GT, Maserati Gran Tursimo and Mercedes-Benz SLS AMG. Further, while the original ZL1s were designed for outrageous straight-line acceleration, the new generation offers equally incredible all-around performance. Highlighting its abilities: Magnetic Ride Control suspension technology and a Performance Traction Management system that integrates launch control, traction control electronic stability control and electric power steering—and Magnetic Ride Control—for superior reflexes in all kinds of driving.
"Traditional suspension systems at some point compromise ride quality for road-holding grip and body control," according to Al Oppenheiser, chief engineer for the Camaro. "With Magnetic Ride Control, we can offer customers the best of both worlds: A comfortable ride that makes the ZL1 appropriate as a daily driver and the incredibly precise body control that makes the ZL1 so enjoyable on the track."
Boasting a top speed of 184 mph and the ability to race from 0-60 in a mere 3.9 seconds, the 2012 Chevy Camaro ZL1 is on sale now with an MSRP that opens at $54,095—with the ZL1 Convertible due later this summer.