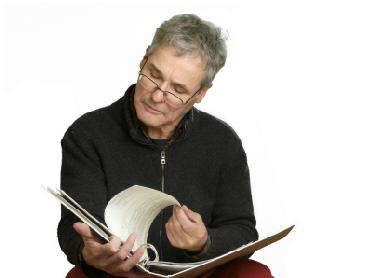 Changes continue to be made to the General Motors OnStar telematics service, which connects millions of Chevrolet, Buick, GMC and Cadillac owners - as well as the owners of legacy brands - to the automaker's live 24/7 safety, security and convenience centers and emergency response features. Perhaps the most important OnStar change is the revelation that the service will soon be extended outside of GM automobiles in the form of an accessory that can be installed in any vehicle on the market.
Starting in the spring of this year, OnStar will be marketed through big box stores such as Best Buy in the form of a replacement rearview mirror that will incorporate all of the electronics necessary to take full advantage of the service. This will give anyone willing to pony up the estimated $299 retail cost (plus $75 to $100 in installation fees) the ability to access features such as turn-by-turn Navigation, hands-free calling, roadside assistance and Bluetooth integration. It also makes available OnStar's vaunted safety package that includes the ability to track and locate a stolen vehicle, automatic response by emergency personnel if a crash is detected and a direct line to emergency services through the system itself.
Of course, as with OEM OnStar equipment, buyers will be required to pay a subscription fee (between $18.95 per month and $199 per year) in order to access any of its features. This will place OnStar in the difficult position of competing against already-installed free services such as Ford SYNC as well as smartphone apps on a much broader market.
Cognizant of the need to continue to innovate in order to keep pace with its app and SYNC-style telematics competitors, OnStar has elected to forge ahead with a more aggressive application development program of its own. In January, the company announced that it would be rolling out a pilot program designed to test an app for Android mobile phones that can read and reply to text messages and Facebook updates using voice commands and text-to-speech technology. The system would integrate with the OnStar service through its Bluetooth feature.
OnStar will be further exploring the potential offered by voice interfaces through the 2011 OnStar Student Developer Challenge. Recognizing that a substantial pool of not only app users but also app developers comes from the college-age demographic, OnStar has partnered with five universities (including the Massachusetts Institute of Technology) in order to work with students interested in pushing the boundaries of the brand's QuickFuse development platform for voice applications. The contest runs through the beginning of March and is most interested in developing new OnStar applications which can keep drivers informed, entertained and productive without compromising safety or reducing the attention being paid to the road ahead.
Each of these new initiatives from OnStar will fall under the purview of its new president, Linda Marshall, who will be taking over operations as of February. A former senior executive at both Verizon Wireless and Sprint Nextel, Marshall brings extensive mobile communications experience to a company that is only now expanding its offerings outside of its traditional service model.