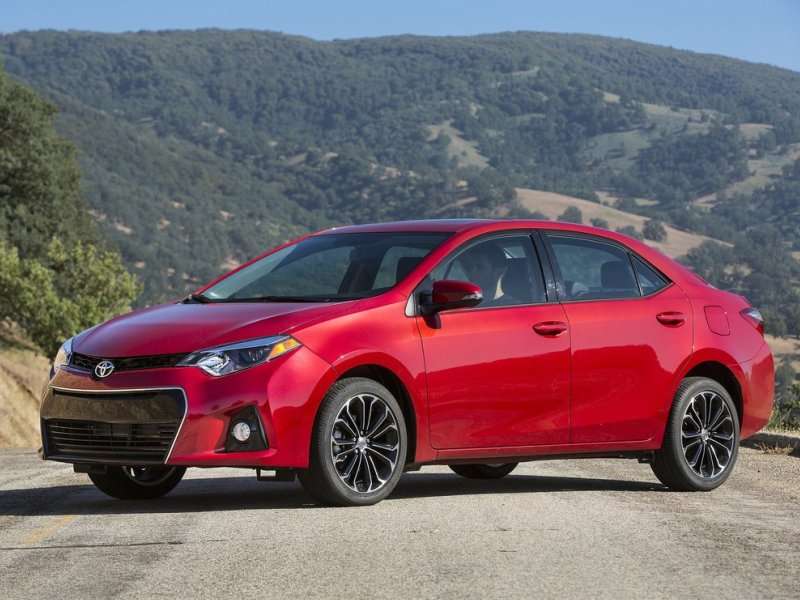 Even with the sixteen day shutdown of the U.S. Government this past month, Toyota was able to see an 8.8 percent increase in October sales, totaling 168,976 vehicles. Total sales for the year currently stand at 1,867,155 vehicles, an increase of 8.1 percent.
"Consumers showed resiliency in October with steady auto sales despite headwinds caused by the government shutdown. The growth in the auto industry continues to play a leading role in the economic recovery, and Toyota is on track for a strong close to the year," said Bill Fay, Toyota division group vice president and general manager.
Not surprisingly, the Camry was the top seller in October. Toyota was able to sell 29,144 vehicles during the month of October. It was enough to keep the Camry on top of the midsize sedan sales chart and ahead of the likes of the Honda Accord (25,162 vehicles) and Nissan Altima (21,785 vehicles).
Elsewhere in Toyota's passenger car lineup, the 2014 Corolla had an impressive month with 23,637 vehicles leaving dealers, an increase of 12.8 percent. The Avalon continued its trend of massive increases with an 266.4 percent increase when compared to last year. The RAV4 was the only crossover/SUV to post a noticeable sales increase of 54.9 percent.
Over at Toyota's pickup line, the new Tundra did very well. October saw 9,913 Tundra pickups leaving dealers, an increase of 22.6 percent.
Scion's October was much like the past few months, not pleasant. Total sales of Scion vehicles dropped 16.1 percent to 4,940 vehicles. Out of the five models, the FR-S Coupe was the only model to see an increase of 11.4 percent to 1,233 vehicles sold.
Lexus' October was a bit more pleasant. Total sales for the month reached 22.719 vehicles, an increase of 14.5 percent.
"Industry growth is being driven by new products, and we have two of the hottest new models on the market today - the new IS and GX SUV. And as we move into November and December, traditionally two excellent months for Lexus, we're poised to close out the year with strong sales," said Jeff Bracken, Lexus group vice president and general manager.
The RX was far and away the sales leader for the brand with 7,979 vehicles sold in October, an increase of 15.2 percent. The new IS keeps climbing with sales of 3,570 vehicles for the month, an increase of 68.7 percent.