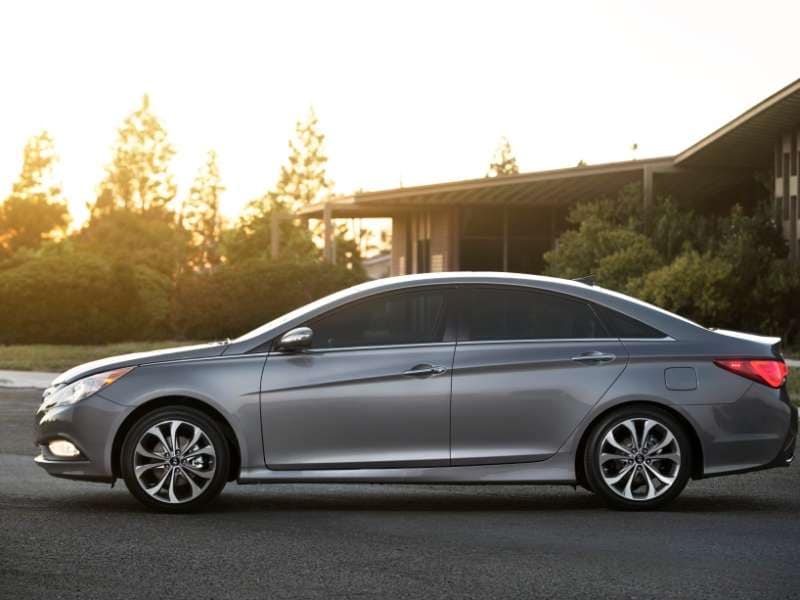 Although Hyundai no longer posts the kind of industry-leading sales gains that pushed the brand into the mainstream a few years ago, it's still seen record sales volumes in nine out of 10 months in 2013, including in October. That's when the brand advanced sales a further 6.5 percent and delivered 53,555 new vehicles to U.S. customers. The performance was a nice bounce-back effort from September—the only month this year that Hyundai sales were in the red—and came despite particularly challenging conditions.
As reported by Dave Zuchowski, executive vice president of national sales for Hyundai Motor America: "October was a bit of a roller coaster ride for the entire automotive sector so we feel pretty good about exceeding prior year sales results and posting our best-ever October performance. We expect continued economic and political stabilization throughout the final two months of 2013, which should ease uncertainty, boost consumer confidence and restore a robust growth curve for new vehicle sales."
Also likely to make a difference during that time is the premiere of the refreshed 2014 Hyundai Elantra, scheduled to debut later this month at the Los Angeles International Auto Show, and the arrival of the rest of the 2014 Hyundai lineup at local dealerships.
Hyundai's individual sales stars from October? They're on the next page. 
October Auto Sales: The Hyundai Sonata Sales Renaissance
The brand's bestseller last month was the Hyundai Sonata, and that actually represents a bit of an upset. The stylish mid-size sedan was by far Hyundai's No. 1 vehicle in 2012, but a 10.2 percent year-to-date sales decline, combined with strong numbers from the Hyundai Elantra, had seen that pair swap places on the brand's leaderboard for much of this year. In fact, going into October, the Elantra was outpacing the Sonata by tens of thousands of deliveries. Last month was a different story, however, as Sonata sales enjoyed an 18.5 percent jump, to 19,872 units, while the soon-to-be-refreshed Elantra registered 14,872 sales last month that were 2.5 percent higher than in October 2012.
Standing at the two different ends of the Hyundai car spectrum, the subcompact Hyundai Accent and flagship Hyundai Equus sedan also each turned around year-to-date sales declines with fairly strong October results. The former benefitted from 3,605 sales and a 6.9 percent bump in volume, with the latter's 361 sales last month marking an improvement of 13.5 percent.
For what it's worth, Hyundai also is claiming a 36.1 percent increase for the Hyundai Santa Fe, based on 8,194 sales, but remember: That total combines deliveries of the five-seat Santa Fe Sport and seven-seat Santa Fe for an apples v. oranges comparison with the 2012 sales figures.