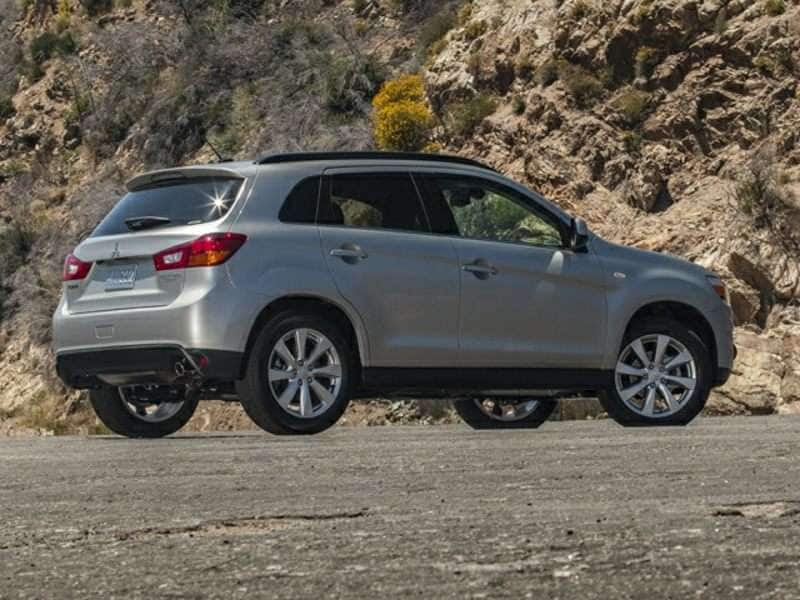 The 2015 Mitsubishi Outlander Sport will be significantly refreshed for the new model year, adding more advantages to one of the surprise hits of the past selling season: Thanks to a crisp design and competitive value—as well as the insatiable appetite of U.S. "truck" buyers—the 2014 Outlander Sport racked up 2,820 sales in May, representing a 24.4 percent gain in volume. Now, that's not exactly a lot of units, but when it comes to growing sales, the Outlander did so at a faster pace last month than the competition from Ford, Chevy, Honda, Nissan and Toyota, while its year-to-date numbers are ahead of last year's total by 31.3 percent.
And now, the 2015 Mitsubishi Outlander Sport will benefit from a new, next-generation continuously variable transmission (CVT) that provides both the functionality of a seven-speed automatic and a small bump in fuel economy. For two-wheel-drive models, that works out to a new EPA line of 25 mpg city/32 mpg highway/28 mpg combined, marking an additional 1 mpg in all phases of testing, while Outlander Sports equipped with all-wheel drive see 1-mpg increases in highway and combined fuel efficiency, to reach 24 mpg city/30 mpg highway/27 mpg combined.
A number of changes also have been made to provide a more refined driving experience in the 2015 Mitsubishi Outlander Sport. For example, unwanted cabin noise is decreased by using thicker front-door windows and increasing the sound insulation for the rear quarter panel, and a number of style enhancements have been introduced as well. Here, highlights include new "Carbon" audio-panel trim for the 2015 Mitsubishi Outlander Sport ES along with the debut of LED daytime running lights and a high-gloss piano-black audio panel, with silver accents, in the SE trim. The style department further contributed a new exterior finish to the menu—Octane Blue—and it becomes part of a palette that also features Labrador Black, Quick Silver, Mercury Gray, Rally Red and White Pearl.
As a last bit of fine-tuning, engineers wrapped up the adjustments by moving the switchgear for the vehicle's available front-seat heating technology to deliver improved ergonomics.
The automaker has yet to provide updated pricing info for the 2015 Mitsubishi Outlander Sport, but for what it's worth, the Sport model's bigger sibling, the 2015 Mitsubishi Outlander, will increase in price by $200 for the new selling season and have an MSRP of $23,195.