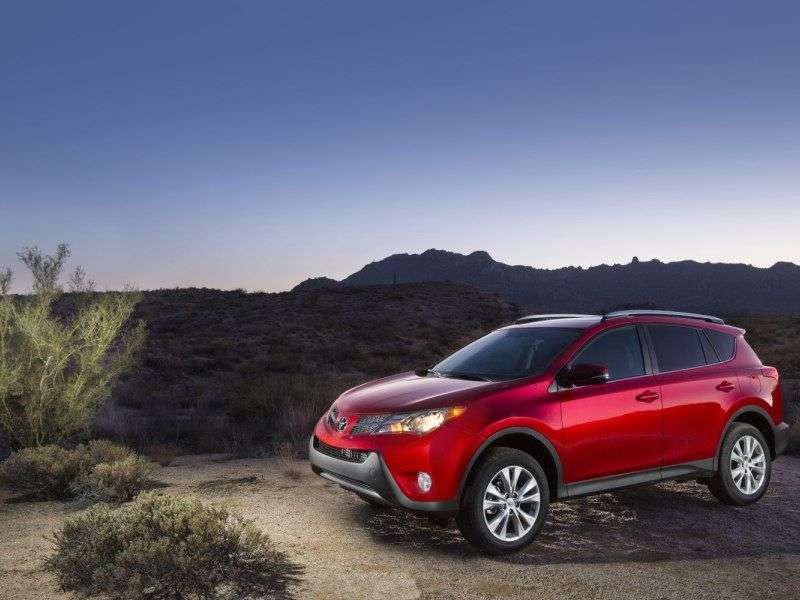 The big story with Toyota's November sales centers around how much SUVs and trucks increased compared to cars. Toyota's total truck sales increased 11.4 percent in November, compared to a 5.5 sales percent increase for cars. How is that possible? Well, the Toyota RAV4 had its best November with 19,447 models sold, an increase of 56.5 percent. The Lexus GX 460 SUV posted a 63.3 percent increase for the month with 1,703 vehicles sold. Playing supporting roles in this increase were the Lexus LX 570 (up 33.5 percent), Toyota Highlander (up 21.8 percent), and Tundra (up 20.5 percent).
As a whole, Toyota saw sales in November top off at 178,044 vehicles, an overall increase of 10.1 percent. Sales for the year total 2,045,199 vehicles, an increase of 8.3 percent.
"Industry sales in November picked up after Thanksgiving, contributing to the best sales pace of the year. Showroom traffic surged over the holiday weekend for Toyota, indicating good momentum that we expect to continue through the end of the year and into 2014," said Bill Fay, Toyota division group vice president and general manager.
Let's dive into the brands themselves and see how they fared for the month.
: Camry was the big seller in November with 30,386 models sold, an increase of 5.6 percent. Sales for the year sit at 378,520 models. We wouldn't be surprised if next month, the Camry claims the best selling midsize sedan crown once again. Meanwhile, the new Avalon is still experiencing sales gains with a 314.6 percent increase in November. The new Corolla saw 22,434 models sold in November, a decrease of 0.8 percent.
: November saw the continued decline of Scion's sales. The brand posted a 11.4 percent drop in sales to 4,968 vehicles. Total sales for the year stand at 63,998 vehicles, a drop of 5.9 percent. All of Scion's models posted a decrease with the iQ posting the worst: a 62.4 percent drop to 234 models. The tC was the best seller with 1,446 models sold.
: November brought a nice 12.7 percent increase for the luxury brand, with sales totaling 25,611 vehicles. Sales for the year stand at 239,090, an increase of 12 percent. The RX was the best selling model with 9,493 models sold for the month. The new IS continues climbing up the sales chart with a 99.8 percent increase in November.