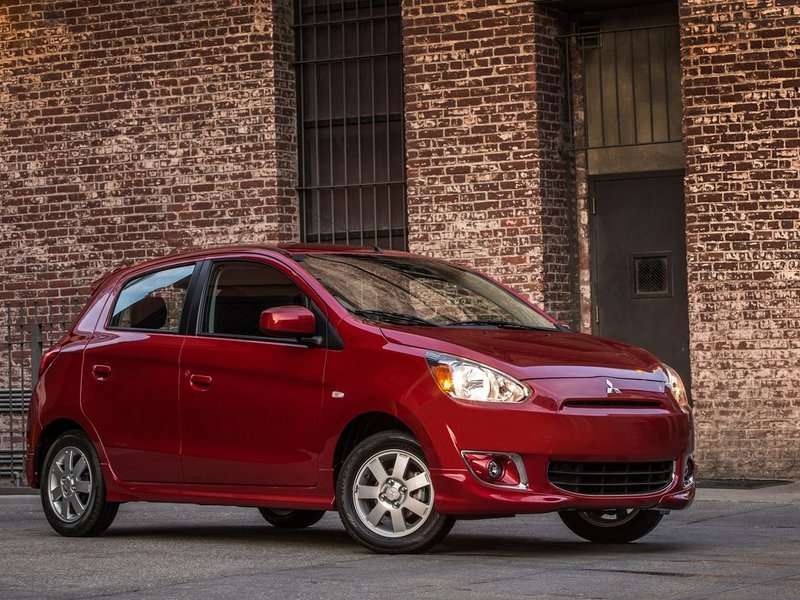 Those looking at the November auto-sales leaderboard likely got a bit of a surprise when they saw last month's numbers: The fastest-growing non-luxury brand in the country during that period was Mitsubishi, which finished No. 3 overall behind just Maserati and Jaguar. And while none of the three sold much in the way of volume, Mitsubishi's 6,071 November sales—up 69.9 percent over the company's mark in November 2012—were about four times higher than the combined deliveries for the two higher-ranked brands.
Much of the success can be pinned on the brand's two fresh crossovers, the 2014 Mitsubishi Outlander Sport and Mitsubishi Outlander. Both gained some minor buzz by earning the new Top Safety Pick+ Award from the IIHS, with the two-row Outlander Sport good for a 35.5 percent gain, courtesy of 2,059 sales, and the three-row Outlander rang up 1,399 sales, achieving a 139 percent boost in volume. Of course, the big reason for Mitsu's sudden sales acceleration is its little sub-compact. The brand-new 2014 Mitsubishi Mirage tallied 1,052 deliveries in its first full month on the market, and while that's small change for something like the Ford F-150, it was a higher sales total than for the Fiat 500L.
Less cheery was the news for the Mitsubishi i-MiEV electric vehicle. One of the first modern-day EVs to hit the market, the i-MiEV just about bottomed out in November, when dealers delivered exactly 12. On the other hand, even that entry could be on the verge of turning things around in the near future, since Mitsubishi just cut prices for the vehicle by a whopping $6,130. That brings its MSRP down to $22,995, and its net cost, after a $7,500 tax credit, has fallen to $15,495.
Said Yoichi Yokozawa, president and CEO of Mitsubishi Motors America (MMA): "This marked MMNA's best November sales since 2007. Sales of our Outlander and Outlander Sport—'American's Safest CUV Line-up'—continue to anchor our growth, and we are finding tremendous consumer acceptance of the all-new 2014 Mitsubishi Mirage 5-door sub-compact—the most fuel-efficient gasoline-powered, non-hybrid vehicle in America.
"We are looking forward to continuing on upward momentum in December. We will have increased national television advertising exposure this month and visitors to Mitsubishi dealerships will find attractive incentives on all of our core models."