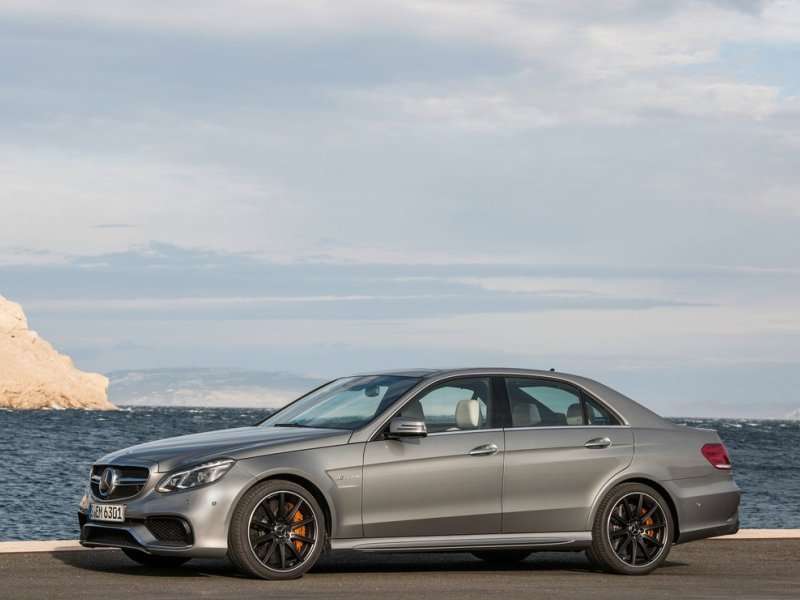 It's happened without much fanfare, but Mercedes-Benz has joined the handful of automakers to have exceeded their previous year's sales totals with one month yet to go on the schedule. And to be clear here, it was both MBUSA (including sales of Sprinter commercial vans and Smart city cars) and the Mercedes-Benz division itself that accomplished the feat. For Mercedes the brand, November brought 34,376 sales and a 13.4 percent increase in volume, which lifted its year-to-date sales total to 279,501 units—some 13.7 percent ahead of last year's sales pace through November.
Interestingly, despite its recent focus on the entry-lux sedan and crossover segments, with the 2014 Mercedes-Benz CLA and the upcoming GLA, the biggest gainers for the brand were up at the top of the market. The all-new 2014 Mercedes-Benz S-Class—the brand's flagship—advanced sales by 38.8 percent in November reflecting 1,907 deliveries; similarly, the 2014 Mercedes-Benz SLS AMG, buoyed no doubt by the announcement of its Final Edition, enjoyed a 46.4 percent sales jump, albeit on just 41 deliveries.
In terms of volume, it was the 2014 Mercedes-Benz C-Class and 2014 Mercedes Benz E-Class that led the way. Those two models accounted for nearly 48 percent of all sales for the brand in November, as the midsize C-Class rang up 7,878 deliveries in the previous month (down 8 percent) and the larger, redesigned E-Class benefited from a 6 percent jump in volume on 8,614 deliveries.
The party line from Steven Cannon, president and CEO of MBUSA: "November's result has already propelled us past last year's record sales volume. We're striking a chord with more customers than ever before thanks to a strong product portfolio, the best dealers in the business and a laser focus on the ownership experience."
It's also worth noting that both Sprinter and Smart did more than pull their own weight last month. The former leveraged 2,010 sales for a 23.3 percent growth rate last month, while the latter delivered 959 units, just north of 36 percent more than in November 2012. Tallying up those numbers takes MB USA's monthly sales total to 37,345 units, marking a 14.4 percent leap in volume.