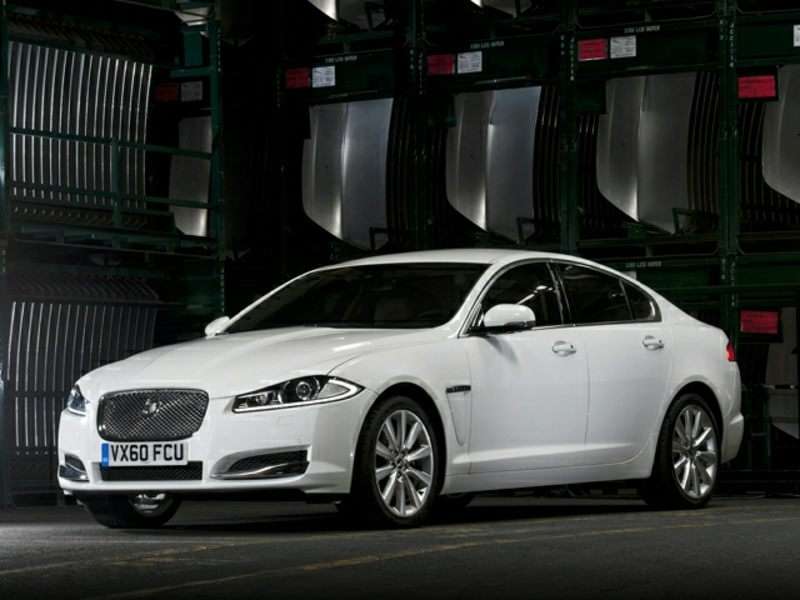 2015 Jaguar XF ・ Photo by Jaguar Land Rover
Jaguar Land Rover North America had a very impressive November, sales-wise. The company reported sales of 6,047 vehicles for the month, an increase of 37.4 percent. Sales for the year stand at 59,654 vehicles, an increase 20.6 percent.
"Jaguar Land Rover's U.S. business is growing for both brands and across SUVs, sports cars and luxury sedans. The Jaguar brand has doubled its November U.S. business and Land Rover had its best U.S. November sales ever. We look forward to a strong end-of-year as we strive for benchmark annual results for both brands," said Andy Goss, Group Sales Operations Director for Jaguar Land Rover.
Let's take a peek into the two brands and see how their sales in November fared:
November sales for the prancing cat reached 1,446 vehicles, an increase of 103 percent. That increase is the second highest for November. Most of the sales can be attributed to the XF which saw 656 models leaving dealers this past month (thank Jaguar's decision to expand the range of engines available and introducing all-wheel drive as an option). The XJ wasn't far behind with 465 models sold, an increase of 75 percent. Sidebar: Jaguar says about half of all XJ sales are made up of models equipped with all-wheel drive.
The British off-road magnate saw November sales reach 4,601 vehicles, marking Land Rover's best November in quite some time. The new Range Rover saw the largest sales increase of 267 percent to 1,292 models for November. Sales for the year stand at 10,881 models. The LR4 saw a drop in sales for November, totaling only 493 models.