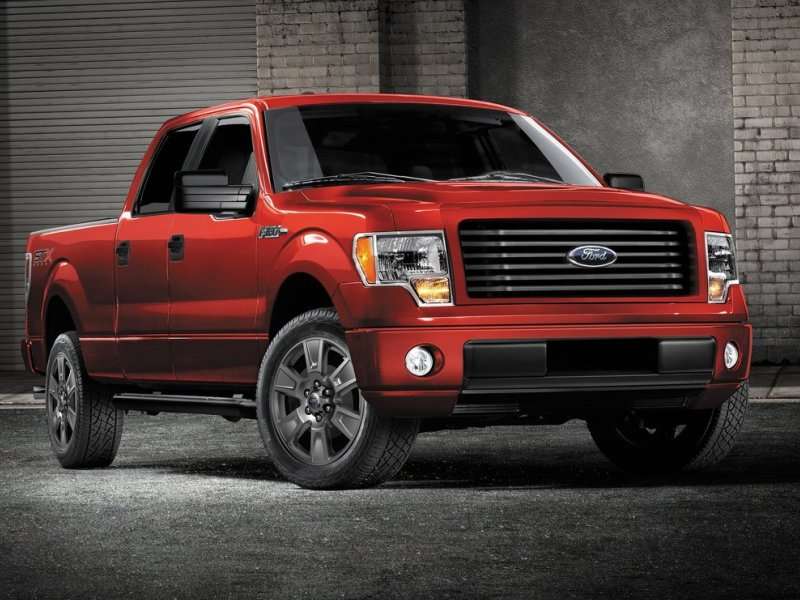 The Ford F-Series lineup continues to be the dominant force not only for Ford, but in the whole automobile marketplace. With 65,502 trucks sold in November, the F-Series continued its reign as the best-selling vehicle in the U.S. This helped Ford post their best November sales since 2004 with 190,449 vehicles sold, an increase of 7.2 percent. Year-to-date sales saw an increase of 11.3 percent to 2,275,860 vehicles.
"We continued to see sales increases across our full family of vehicles – particularly with our passenger cars and utilities in conquest coastal markets – helping us post our best November retail sales performance since 2004. Fusion and Fiesta were particular standouts, setting November records, and Ford trucks maintained their strong selling pace," said John Felice, Ford's vice president of U.S. marketing, sales, and service.
Along with the F-Series, the Fusion and Fiesta had their best November sales. Fusion sales exploded with a 51 percent increase to 22,839 vehicles for the month. A lot of this can be attributed to the western region of the U.S. where retail sales of the Fusion have increased 79 percent. As for the Fiesta, sales in November reached 4,642 vehicles, an increase of 25.9 percent. Credit goes to a refreshed Fiesta lineup which includes the new Fiesta ST. Also seeing a big bump in sales was the Flex crossover, which recorded a 28.9 percent increase to 2,125 vehicles.
Not doing so well for November: the C-Max and Focus. The C-Max recorded a 50.5 percent drop to 2,398 vehicles for the month. The Focus saw a 16.8 percent drop in sales for the month.
In total, November sales for the Ford brand were 183,722 vehicles, an increase of 6.9 percent.
Lincoln's November turned out to be a mixed bag of sorts. Generally speaking, sales of 6,724 vehicles for the month (which represents a 17.4 percent compared to last November) would usually be something to celebrate. But when you look a bit closer at the numbers, the picture is less rosy. To start, sales for the year dropped 1.4 percent to 73,710 vehicles. Also, most of the Lincoln lineup posted losses for the month.
Only two models were able to see increases for the month: the Navigator with a 12.9 increase in sales to 729 vehicles, and the new MKZ which saw a 113.8 percent increase to 2,854 vehicles.