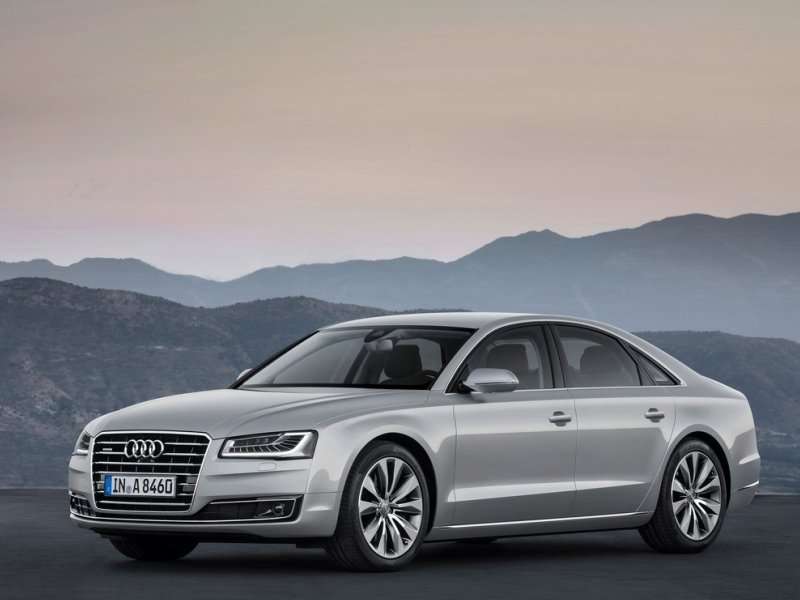 And the streak continues: In November, when Audi sold 13,636 new vehicles in this country—and 3,612 certified pre-owned ones—it marked the 35th month in a row in which the automaker had set a new sales record. Further, it pushed Audi's full-year sales total to 141,048 units, surpassing last year's record count, and the result is that the brand also has posted four straight annual sales records. As a further example of Audi's consistent success, consider that the brand's sales jumped 13 percent in November, almost exactly on pace with its year-to-date growth rate of 13.3 percent.
For Mark Del Rosso, executive VP and COO of Audi of America, this kind of performance is based on a full team effort: "The story of the fourth consecutive Audi annual sales record in the U.S. is one of strength across our product lineup, authentic Audi brand development and a highly engaged dealer network.
"The cornerstones of this brand achievement all year have been sharply higher demand for the Audi Q5 and Q7 SUV models, as well as the premium sedans at the top of our range."
Audi's premium pair of sport utilities each enjoyed sales jumps just north of 31 percent last month, with the 2014 Audi Q5 also leading the brand with 3,582 deliveries; the larger Q7 made its mark with 1,524 sales. From the company's car portfolio, the Audi A6 and A7 stood out for their growth. The A6 sedan delivered 2,112 units in November, up 32.5 percent, and its sleeker A7 sibling saw a 25 percent surge in demand, reflecting 816 sales. The best-selling car for Audi, however, was the 2014 Audi A4, with 3,169 sales (+9.1 percent).
As a bonus, Audi provided a breakout of its clean-diesel sales mix that might be of interest to readers, since it shows a snapshot of how the brand is doing with an increasingly popular green technology. More specifically, these are the percentages of customers who purchased a clean-diesel engine from the following vehicle lines in November:
Audi A6—12.5 percent
Audi A7—11.3 percent
Audi A8—17.9 percent
Audi Q5—14.6 percent
Audi Q7—24.5 percent