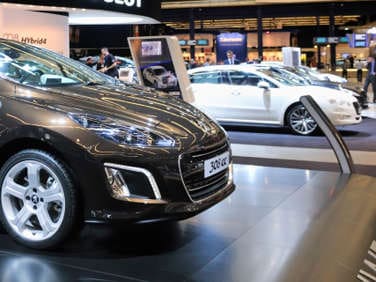 New things are going on at the 2010 North American International Auto Show in Detroit, Michigan coming up early next year. For a venue more accustomed to big V8 power and performance, things will be looking a bit more 'green.' Dow Chemical is sponsoring 'Electric Avenue,' a new exhibit that will showcase nearly 20 electric vehicles from conventional and start-up automakers.
With more than 37,000 square feet set aside for the exhibit, there will be enough room for show-goers to admire the electric cars, new technologies and to test some of the vehicles on a quarter mile track.
The test track is to be set up on the main floor and is in the downstairs Michigan Hall of the Cobo Center. The track is part of an exhibit called the 'EcoXperience.' This exhibit was set up last year and is sponsored by the Michigan Economic Development Corp. The public can ride in electric, hybrid and other alternate-powered vehicles. This year the electric vehicles in the 'Electric Avenue' exhibit will be available for test drives.
The show chairman, Doug Fox, said, "Electric Avenue is going to be a unique feature of the 2010 show that will enable us to educate a diverse audience about the long-term viability of the auto industry using a subject that is top of mind globally these days."
Specific models have not yet been announced but with the new Chevrolet Volt and Nissan Leaf coming in the near future they are sure to be among the most popular electric vehicles included in the mix.
Along with the electric vehicles themselves, new technologies that contribute to lower energy consumption will be on display also. Lightweight materials, low-rolling resistance tires, improved vehicle aerodynamics, new battery technology and other energy-friendly technology can be seen. Dow Chemical, the sponsor of the exhibit, is making batteries to be used in electric vehicles and will showcasing its newest battery technology.
The North American International Auto Show will open in Detroit, Michigan on January 11 for the press and on January 16 for the public and will continue through January 24.