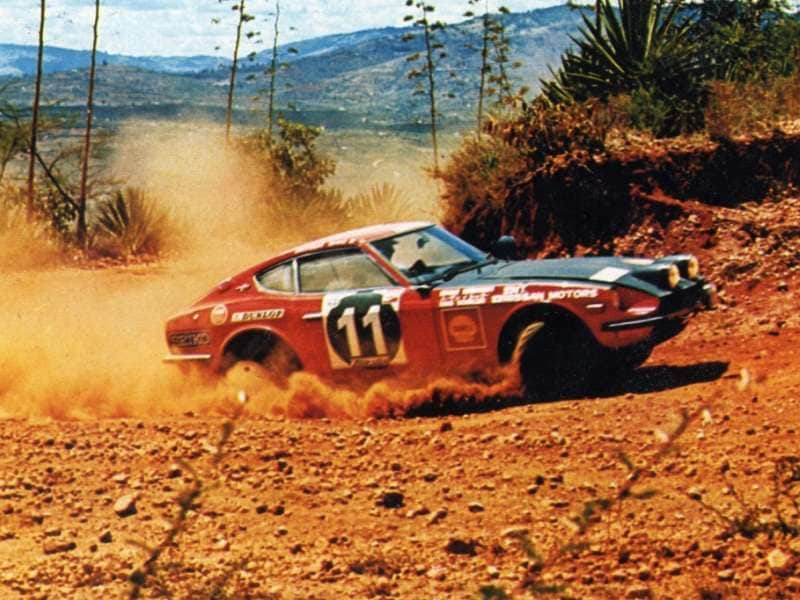 Few sports cars can say they were a champion on the on the race or the rally circuit. Even fewer can say they were champions on both. The Nissan Fairlady Z (A.K.A. Datsun 240Z) can lay claim to both.
In 1971 and 1973, a special version of the Nissan Fairlady Z called the Safari Rally Z took first place in the grueling Safari Rally in Kenya. Man and machine were pushed to their limits as the intense heat and dust of the desert wreak havoc on body and engine alike. The Safari Rally Z featured a closed fast-back coupe body and a 2.4L V6 that was tuned to produced 215 horsepower.
This past week, Nissan announced that one of the Safari Rally Zs would be restored to its original condition. The Rally Z in question is the winner of the 1971 Safari Rally that was piloted by Edgar Hermann and Hans Schuller.
Undertaking this very important task will be the Nissan Restoration Club. The Club, which was formed back in 2006, has made it their mission to restore important Nissan vehicles. The club has so far restored eight vehicles including Nissan's first electric vehicle and the legendary 1964 Skyline racecar.
Restoration of the Safari Rally Z is expected to be finished by this December.