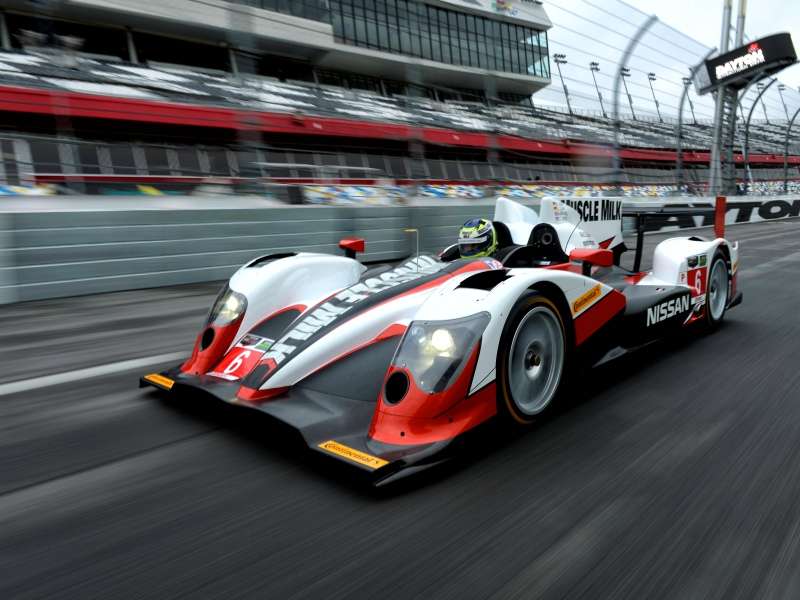 More than two decades after a dominating run in U.S. road racing, where it rang up four straight driver's titles during the 1988-1991 IMSA seasons, Nissan will attempt to kick-start a similar streak in the 2014 United SportsCar Championship. As motorsports-minded readers likely remember, this new series unifies what were two of the country's top road-racing series in recent times and has attracted elite factory-backed teams from the likes of Audi, Chevrolet, SRT, Mazda and BMW.
In terms of high-profile cars, fans can look out for the racing version of the all-new 2014 Chevy Corvette Stingray, the trophy-winning Mazda Mazda6 diesel racers, and a slew of high-tech Daytona prototypes that will include the new Nissan project. Operations are being overseen by a partnership between the automaker's NISMO motorsports division and Muscle Milk Pickett Racing, a highly successful team that's coming off back-to-back class championships in the American Le Mans Series.
Said Greg Pickett, team owner: "We're extremely pleased to become one of Nissan's partner teams and to have them as part of the Muscle Milk Pickett Racing family. Nissan are proven race winners throughout the world and together we want to build a strong relationship that will help us continue the success that we've both come to enjoy. We're excited to not only have our prototype be powered by Nissan but to also be involved with them at a deeper level."
That's because, in addition to providing engines for the car, Nissan also will be providing (some of) the drivers—through the company's NISMO Global Driver Exchange, developed to provide Nissan's international roster of racers with experience at global events like the Rolex 24 at Daytona. With that endurance classic also kicking off the United SportsCar season, Nissan drivers like Alex Brundle will join Muscle Milk's Lucas Luhr and Klaus Graf on the starting grid.
Added Brundle: "I am excited to go over to Daytona and race in the Rolex 24. The chance to fight for overall victory with Muscle Milk Pickett Racing and Nissan is a fantastic next step in my career."