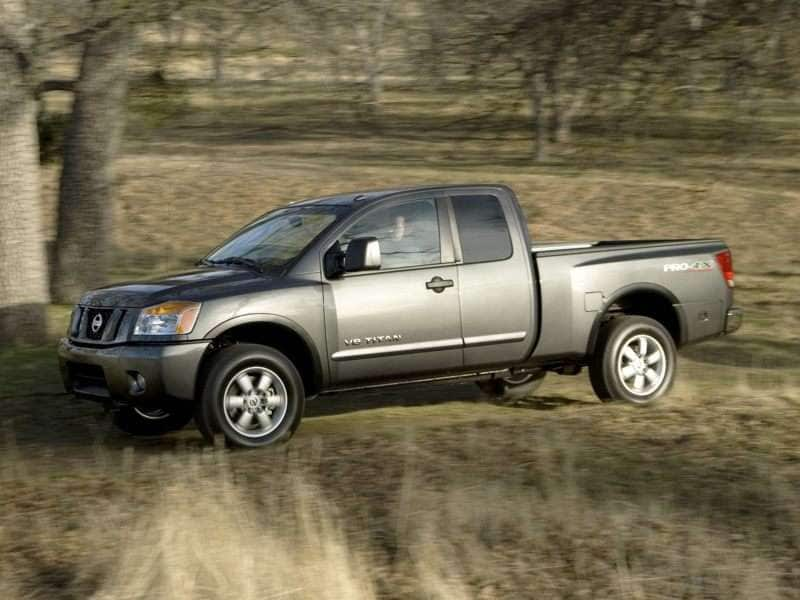 The next light-duty full-size pickup to get a diesel engine—joining the 2014 Ram 1500—will be a surprising name with a surprisingly familiar engine source: Long-time Chrysler Group supplier Cummins is now in line to provide a 5.0-liter, turbocharged V8 diesel engine to the next-generation Nissan Titan.
Now, as a reminder, the Ram's diesel is a 3.0-liter V6 that makes 240 hp and 420 lb.-ft. of torque, and that output compares to the diesel-powered Nissan Titan's expected "torque rating in the mid-500s (lb.-ft.) and more than 300 horsepower."
Clearly then, Nissan is aiming at a slightly different facet of the fullsize pickup segment, as is explained by Fred Diaz, divisional vice president of Nissan Sales & Marketing, Service & Parts for Nissan North America: "We have done our homework on the next-generation Titan. Truck owners told us there's a demand for the performance and torque of a diesel in a capable truck that doesn't require the jump up to a heavy-duty commercial pickup."
For context here, said jump currently requires an additional $5,820 for Ram buyers, which provides a rough idea of the pricing span Nissan will be seeking to exploit.
"There is no question that the new Titan will turn heads, and with the available Cummins 5.0L V8 Turbo Diesel, we expect to win new fans and attract buyers looking for this unique configuration," continued Diaz.
Meanwhile, Dave Crompton, vice president of Cummins Engine Business, is equally eager to see the new truck reach U.S. owners: "We are very excited to partner with Nissan on the introduction of the Cummins 5.0L V8 Turbo Diesel to the North American pickup truck market. This new engine will offer the right balance of power, performance and fuel economy while delivering the dependability that customers expect of a Cummins engine. This will be a great package."
More details about the next-generation Nissan Titan will be provided in the near-term future.