Nissan recall due to airbag-system electrical flaw include Nissan Altima and Infiniti G35 Sedans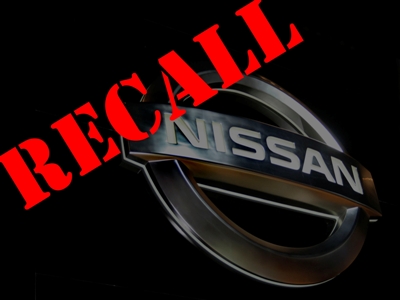 In cooperation with the National Highway Traffic Safety Administration (NHTSA), Nissan North America has announced a voluntary recall on as many as 204,361 Nissan and Infiniti cars and crossover SUVs. The Nissan recall involves a number of Nissan and Infiniti models from the 2007 and 2008 model years. A possible manufacturing error in the passenger-side airbag sensor is to blame.
In early October, Nissan reported to NHTSA that it initiated an investigation late last year after receiving several warranty reports that the airbag warning lamp was flashing in affected Nissan and Infiniti vehicles. Nissan tracked this issue down to a faulty element in the airbag system's passenger-seat occupancy sensor that might result in the passenger-side front airbag not deploying in a frontal collision.
Simply put: The sensor in the passenger seat was not picking up the fact that the seat was occupied, and thus deactivated the front airbag.
The 2007-2008 Nissan and Infiniti models involved are:
2007-2008 Nissan Altima 2007-2008 Nissan Altima Coupe 2007-2008 Nissan 350Z 2007-2008 Nissan Murano SUV 2007-2008 Nissan Rogue 2007-2008 Infiniti G35 Sedan 2007-2008 Infiniti G37 Coupe 2007-2008 Infiniti EX35 SUV
Don't panic. Nissan says that it expects less than 1 percent of the vehicles recalled to actually contain the safety defect in the Nissan recall. Nissan plans to begin notifying dealers and owners of the voluntary Nissan recall on November 3, 2008. If you receive a recall notice from Nissan, bring your car to your local dealer who will test the system and, if necessary, replace the seat cushion free of charge.
If you have a Nissan or Infiniti on the list above, or if you have any questions about the Nissan recall, here are the important telephone numbers for you to keep on hand:
NHTSA's Vehicle Safety Hotline -- (888) 327-4236 Nissan: (800) 424-9153 Infiniti: (800) 662-6200
You may also want to visit the NHTSA website: safercar.gov for defect, recall and crash test information.
By Richard Homan Photo credit: Photographer