Nissan Group Named No. 1 Full-line Manufacturer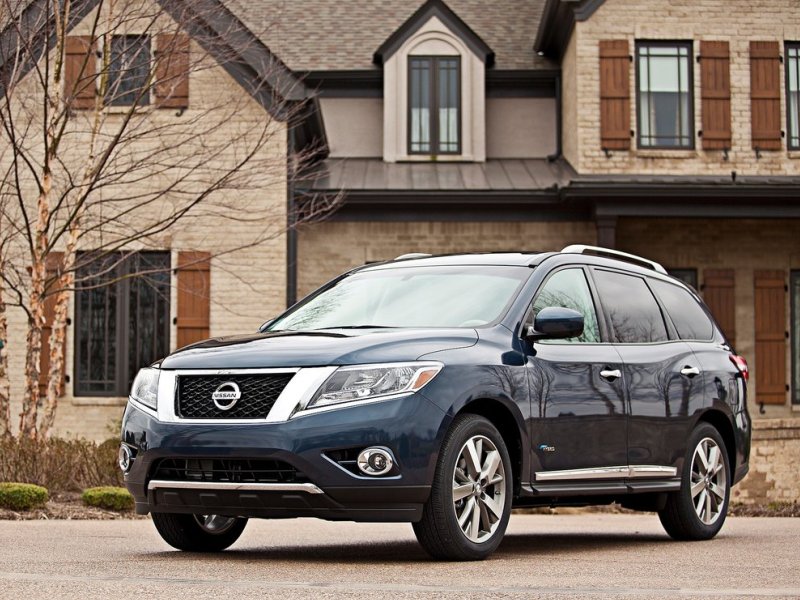 2014 nissan pathfinder hybrid
Thanks in large part to significantly increased numbers for the current-generation Nissan Pathfinder, Altima and Sentra, the EPA recently rating the Nissan Group (including Infiniti) as the most fuel-efficient full-line automaker in the United States. That honor comes from the just-released 2014 EPA "Trends" report, which evaluated fuel-economy performance for the 2013 model year.
The current rankings for the country's five full-line manufacturers, with changes from the 2012 model year in parentheses:
Nissan—26.2 mpg (+2.1 mpg)
Toyota—25.1 mpg (-.5 mpg)
Ford—22.2 mpg (-.6 mpg)
GM—22 mpg (+.3 mpg)
Chrysler—20.9 mpg (+.8 mpg)
As mentioned, that big-time boost in fleet fuel-economy came as three core products launched next-gen entries for the 2013 model year, with the Nissan Pathfinder setting the pace: The current Nissan Pathfinder can post an EPA line of 20 mpg city/26 mpg highway/22 mpg combined, marking increases of 33 percent/18 percent/29 percent over its predecessor. The tale of the tape for the Altima and Sentra:
Altima—27 mpg city/38 mpg highway/31 mpg combined (+17 percent/+19 percent/+15 percent)
Sentra—30 mpg city/39 mpg highway/34 mpg combined (+11 percent/15 percent/+13 percent)
Other Nissan products notable for the superior efficiency ratings include the Versa subcompact, capable of reaching 31 mpg city/40 mpg highway/35 mpg combined; the Rogue compact crossover, rated at 26 mpg city/33 mpg highway/28 mpg combined; and the all-electric Nissan LEAF that can travel up to 84 miles on a single charge without using any gasoline at all.
Said Pierre Loing, vice president of Product Planning for Nissan North America:"Reaching this point is a direct result of a dedicated company-wide effort to scrutinize every aspect of each new model to extract the most fuel efficiency possible. Our engineers and designers have worked hard to get us here, and we look to continuously improve fuel efficiency of our models to face the challenges of future regulations while surpassing customer expectations."