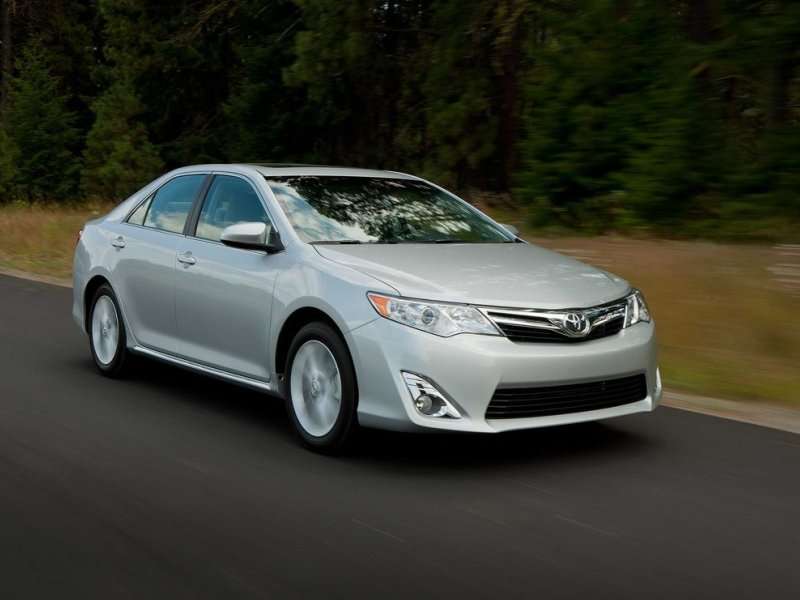 The National Insurance Crime Bureau has released their report on the most stolen mid- and full-size vehicles in the U.S. this week. The report pulls data from 2009 to 2012 and looks at vehicles from the 2010 to 2012 model year. According to the report, 31,586 mid- and full-size vehicles were stolen, with the midsize models taking the vast majority (22,090 stolen vehicles).
The most stolen vehicles in each class were the Toyota Camry, with 4,619 vehicles, and the Chevrolet Impala, with 3,608 vehicles. The top ten are as follows:
1. Toyota Camry (Midsize): 4,619 2. Chevrolet Impala (Large): 3,608 3. Nissan Altima (Midsize): 3,103 4. Chevrolet Malibu (Midsize): 3,035 5. Ford Fusion (Midsize): 2,819 6. Dodge Charger (Large): 2,808 7. Hyundai Sonata (Midsize): 1,847 8. Honda Accord (Midsize): 1,712 9. Dodge Avenger (Midsize): 1,321 10. Chrysler 300 (Large): 1,045
NICB also listed the states which saw the most thefts of mid- and full-size vehicles. California was number one with 5,094 thefts. Second place went to Florida with 3,306 thefts, and third place went to Michigan with 2,604 thefts.