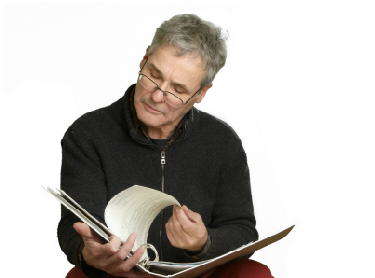 The NHTSA is moving closer to requiring that all new cars sold in the United States feature a 'black box' data recorder designed to capture a range of vehicle and potentially environmental information in the moments leading up to an accident. The purpose of the proposed regulation would be to give investigators and law enforcement a clearer picture of what factors could have contributed to a collision. Wired is reporting that the new regulation could come into effect as early as this year.
There are a number of reasons behind the increased momentum pushing universal black box installation, not the least of which the Toyota unintended acceleration scandal and recall that dominated headlines throughout 2009 and 2010. Information gleaned from Toyota's proprietary data recorders eventually exonerated the automaker's engine management software in the vast majority of cases, but analysis and retrieval of the required information from Toyota's custom devices was not a trivial task. An industry-wide standardization of in-car data recorders would undoubtedly streamline large scale accident investigations.
On a more localized note, black box recorders could also provide evidence in criminal cases involving reckless driving, endangerment or speeding by providing police and district attorneys with a clear snapshot of the circumstances surrounding an accident. It is this latter functionality that is seen as a boon by law enforcement officials but perceived as a severe invasion of privacy by concerned citizens. If police officers are able to access a record of a vehicle's driving history, the argument goes, then that capability could become the thin end of a wedge which would eventually open up an invasion of the right to privacy that many Americans prize as a fundamental societal tenet.
Some owners of performance vehicles are also concerned that data recorders could be used to void warranties should dealership technicians determine that an automobile was operated in a racing environment, such as at a drag strip or closed road course. There is a precedent for automakers such as Mitsubishi tracking the movements of owners via their serial and license plate numbers when posting information about motorsports participation online, with the company intent on denying warranty repair claims judged to be the result of abusive driving. The same worry also exists with regards to insurance companies using black box data to either increase rates or terminate coverage based on a complete picture of a driver's on-road behavior.
The real issue concerning the proliferation of standardized black box data recorders isn't so much their presence in an automobile (many modern vehicles that feature airbags also come with limited versions of this type of computer recorder technology), but rather how that information is accessed and used in a variety of different situations. Currently, American drivers have to deal with a patchwork of state regulations concerning the admissibility of black box data and the right to privacy of drivers, with the majority of jurisdictions having no legislation on the books whatsoever concerning data recorders.
The NHTSA's primary aim is to create a federal standard not just for the use of black box information, but also to provide a framework for the type of data that is recorded and institute a protocol that can be routinely used when accessing it. The Administration is not interested in playing Big Brother to America's drivers, but it will definitely need to tread carefully when establishing any new policy concerning the surveillance of citizens on public roads.