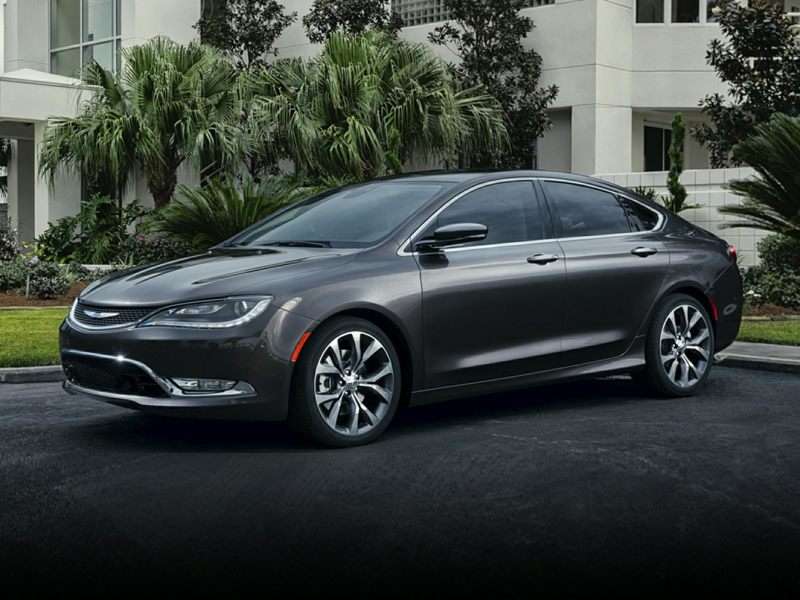 2015 chrysler 200
The 2015 Chrysler 200 recently completed the safety-rating double play, adding a 5-star Overall Safety Score from the National Highway Traffic Safety Administration (NHTSA) to its previously achieved Top Safety Pick+ honor from the Insurance Institute for Highway Safety (IIHS).
From NHTSA, the 2015 Chrysler 200 received 5-star scores for both frontal- and side-crash protection, as well as a 4-star mark in the rollover-resistance evaluation. Additionally, the 2015 Chrysler 200 was recognized for offering two of the administration's top recommended safety technologies—forward collision warning and lane-departure warning. It's further worth noting that that forward-collision system relies on both camera- and radar-based sensing, making the car the first in its class with both technologies.
Also, those features are just part of a comprehensive suite of active safety measures like blind-spot monitoring, rear cross-path detection, the ParkSense sonar-based rear parking system, and the ParkView rearview camera.
With all that packed into a mainstream midsize sedan, Scott Kunselman, Chrysler Group's senior vice president and head of Vehicle Safety and Regulatory Compliance, noted: "The 200's active-safety equipment shatters the barrier that once restricted advanced driver-assist systems to expensive luxury-brand vehicles."
And all that technology is backed up by a particularly rugged body structure that is 65 percent high-strength, ultra-high-strength and boron steels, with Kunselman adding that "the 200's robust construction helps absorb energy in the event of a collision."
It certainly helped when the 2015 Chrysler 200 went through its IIHS testing, as evidenced by the fact that it scored top grades in all of the institute's testing, even the notoriously difficult small front-offset test. (The IIHS also rated the 2015 Chrysler 200's available front-crash prevention technology as "Superior.")
Concluded Kunselman: "The Chrysler 200's superior performance in such safety tests validates our continuing efforts to deliver the latest advancements in both passive and active safety technologies."
The 2015 Chrysler 200 is on sale now priced from $21,700 and manufactured at the Chrysler Group's Sterling Heights (Mich.) Assembly Plant.
(Note: NHTSA did not test the all-wheel-drive configuration of the 2015 Chrysler 200 for frontal-crash protection, but that model did garner the same 5-star side-crash and 4-star rollover scores as the front-wheel-drive version.)