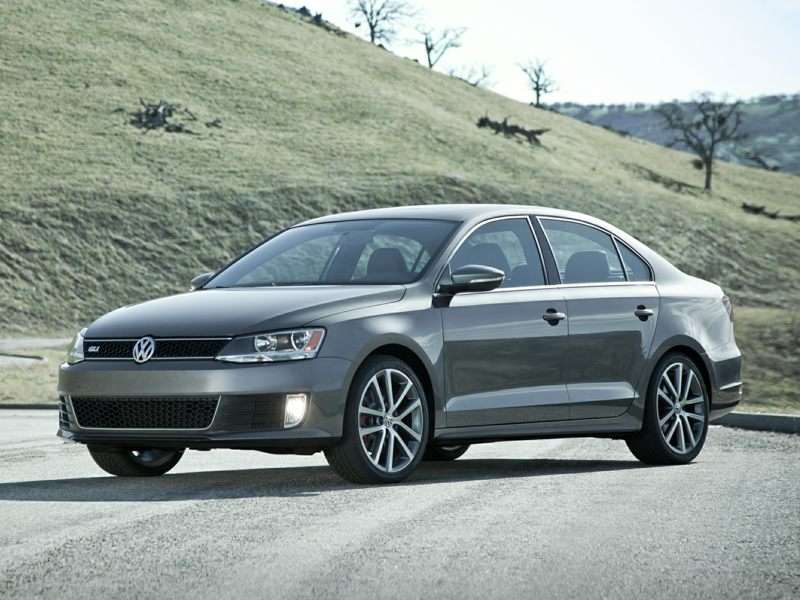 Volkswagen has raised the ol' safety bar for the 2014 VW Jetta, while also lowering the price of admission to its diesel-powered model.
As regards the former, the car recently earned a 5-Star Safety Rating from the National Highway Traffic Safety Administration (NHTSA), marking the first time a Jetta sedan had done so since NHTSA tightened eligibility requirements for the 2011 model year. More specifically, the 2014 VW Jetta posted a 5-star performance in side-crash testing, while achieving 4 stars for protection in both frontal-crash and rollover situations.
Said Marc Trahan, executive vice president for Group Quality for the Volkswagen Group of America: "Volkswagen is delighted that the Jetta, our biggest-selling model, has earned the highest 5-star overall crash test rating from the government—providing further validation that Volkswagen produces some of the safest vehicles in the industry. Our vehicles have numerous safety technologies that work to help prevent collisions, and help protect occupants when an accident is unavoidable."
They include standard features like six airbags—with front and rear side-curtain protection—as well as VW's Intelligent Crash Response System, which activates the car's hazard lights, de-activates the fuel pump, and unlocks all doors in certain collision scenarios.
Needless to say, that 5-Star Safety Rating further extends to the newest name on the 2014 VW Jetta roster: the 2014 VW Jetta TDI Value Edition. Created to provide wider access to Volkswagen's clean-diesel technology, the Value Edition is a significant $2,330 less than the least-expensive 2013 Jetta TDI, yet still provides surprisingly upscale standard amenities, including heated front seats, heated windshield-washer nozzles, a six-speaker audio system with iPod connectivity, and a climate system with in-cabin pollen filter.
Under the hood, of course, is Volkswagen's robust 2.0-liter turbodiesel engine that provides four cylinders of displacement, 140 hp and 236 lb.-ft. of torque, and an EPA line of 30 mpg city/42 mpg highway/34 mpg combined.
The 2014 VW Jetta TDI Value Edition is at dealerships now.